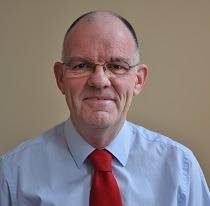 Colin Coates, historian
Reel Lives
Mill Workers
WW1: The Saltaire Story
WW2: Saltaire soldiers
Second Boer War
Social History

| Mill Workers index | Mill Workers, S

Mill Workers' Biographies, S

A | B | C | D | E | F | G | H | I | J | K | L | M
N | O | P | Q | R | S | T | U | V | W | X | Y | Z

Scholefield, Albert
22 December 1881 – 23 July 1897
(Name also recorded as Albert Schofield)

Albert Scholefield was the son of Charles Scholefield. Charles was born c1857 in Bradford. He married Ruth Horsfall 10 June 1878 at Bradford Cathedral.

Albert, the middle child of three, was born 22 December 1881 in Bradford. He was baptised 28 May 1882 at St Philip's Girlington, Bradford. In 1891 they were living in Manningham with Charles working as an overlooker.

Albert died 23 July 1897. Report in the Shipley Times Saturday 31 July 1897 as follows:

FATAL ACCIDENT AT SALTAIRE

On Friday evening a fatal accident of a distressing character occurred at Saltaire, whereby a youth named Albert Schofield, 15 yean of age, who resided with his parents at 26 Jane Street, Saltaire lost his life.
It appears that after finishing his day's work, Schofield, who a jobber at the Saltaire Mill, in company with a companion named Arthur Wigglesworth, proceeded down the canal in the direction of Shipley, for the purpose of bathing. On returning towards home, the lads, with the intention of taking a short cut, ascended the wall which runs between the gasworks and the canal and from thence proceeded to climb on to the canal bridge. Wigglesworth went first and alighted safely in Victoria Road, but Schofield was less fortunate, and his foot slipping he fell into the towing-path.
He was picked up in an unconscious condition and removed to Sir Titus Salt's Hospital, where he died shortly before eleven o'clock the same evening.

THE INQUIRY

On Tuesday morning an inquest upon the body of the unfortunate youth was held at Sir Titus Salt's Hospital, before Mr Mill (deputy coroner for the district) and a jury of which Mr Wilcock Denby was chosen foreman.
Charles Schofield, managing overlooker in the spinning department at tbs Saltaire Mills, was the first witness. He stated that the deceased, who was 15 years of age, was his son, and worked as a jobber at Saltaire Mill. He had always had good health. Arthur Wigglesworth, a lad living at 38 Dove Street. Saltaire, said he was a millhand employed by the Saltaire Firm. On Friday night he and the deceased left the mill together and proceeded along the canal tide in the direction of Shipley to have a bathe. As they returned, they walked along a wall which runs between the gashouse and the canal, when deceased fell off the wall on to the towing-path whilst he was trying to climb on the canal bridge in order that he might get into Victoria Road. Witness stated that deceased's foot appeared to slip just as he was in the act of climbing up from the wall, and he fell a distance of about four yards, being rendered unconscious, Witness was then on the other side the bridge.
A Juror: Hadn't you previously gone the same way? Yes.
The Coroner: There was no "malaking" or anything of that kind? No.
You were not near him when he fell? I had got over.
Mary Carroll, nurse at the hospital, said deceased was brought to that institution at about quarter to seven o'clock on Friday night in an unconscious condition, suffering from a fracture of the base of the skull. He never regained consciousness and died at a quarter to eleven o'clock the same night.
The Coroner, having reviewed the evidence, verdict of "accidently killed by falling," was returned. It was also agreed that the coroner write to Sir Titus Salt, Bart, Sons & Co., Limited, asking them to so guard the place as to prevent people climbing over.

Scholefield, Charles
c1857 – 1919
(Name also recorded as Charles Schofield)

Charles Scholefield was the son of James Scholefield. Charles was born c1857 in Bradford. He married Ruth Horsfall 10 June 1878 at Bradford Cathedral. They had three children. In 1891 they were living in Manningham with Charles working as an overlooker. In July 1897 they were living at 26 Jane Street in Saltaire when Charles gave evidence at an inquiry into the death of his son, Albert Scholefield.

By 1901 Charles, an overlooker then a manager at Saltaire Mills, was living with his family at 26 Albert Road (renumbered 51) in Saltaire, where Charles would spend the rest of his life.

Report from Shipley Times 8 September 1900 as follows:

Charles Schofield, overlooker, Saltaire, was fined 1s. and costs for allowing his dog to run at large without either muzzle or name-collar on 24 August.

Charles died in 1919; his widow, Ruth, died in 1927.

Smith, Maud Hodgson nee Wilson
21 June 1895 – 24 December 1955

Maud Hodgson Wilson was born 21 June 1895 in Baildon. In 1911 she was a spinner and a boarder at 7 Hanson Street in Shipley. She remained there until she married George Smith in 1926. They lived all their married life at 1 Higher School Street in Saltaire.

Maud worked at Saltaire Mills. In 1939 she was a cap twister. Maud retired from work in 1955. She died 24 December 1955 after being knocked down on a zebra crossing on Bingley Road.

(Compiled with the help of Carolyn Jozefek, granddaughter of Maud & George, with many thanks.)

Storey, Wilton Saddler - Mill Worker
5 October 1889 – 30 March 1975

Wilton Saddler Storey was the son of Thomas Sadler Storey. Thomas was born c1857 in Northallerton. He married Sarah Ann Broadley 3 January 1880 at St John the Baptist in Halifax. In 1881 & 1891 they lived at Norwood Green in Halifax with Thomas working as a farm labourer.

Wilton, the second youngest of seven children, was born 5 October 1889 in Norwood Green, Halifax. The family moved to Shipley in 1893 living at 4 Jennings Street. From 1898 to 1906 they lived at 5 Amelia Street in Saltaire, then they moved to 49 George Street.

Thomas was a nursery gardener.Wilton, a weaving overlooker in Salts Mill, married Hannah May Emsley in 1914. They lived at 15 Salisbury Street in Shipley from 1918 to 1926; at 56 Pratt Lane from 1928 to 1934. From 1934 they lived at 8 Norwood Avenue.

Hannah died 2 October 1949 in Shipley. Widowed Wilton died 30 March 1975 at Willerby in North Humberside.

Researched by Colin Coates.