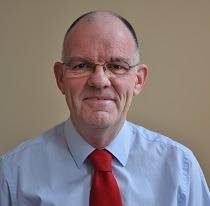 Colin Coates, historian
Reel Lives
Mill Workers
WW1: The Saltaire Story
WW2: Saltaire soldiers
Second Boer War
Social History

| Mill Workers index | Mill Workers, B

Mill Workers' Biographies, B

A | B | C | D | E | F | G | H | I | J | K | L | M
N | O | P | Q | R | S | T | U | V | W | X | Y | Z

Bairstow, John
24 May 1855 – 27 March 1922

John Bairstow was the son of Thomas Bairstow. Thomas was born 1 May 1822 in Wilsden. He married a widower, Margaret Robinson (nee Croft) around 1852.

John, the second child of six, was born 24 May 1855 in Wilsden. In 1861 the family were living at 36 Helen Street in Saltaire with Thomas working as a gas fitter. In 1871 they were living at 33 George Street in Saltaire with John working as an apprentice wool comber.
John married Elena Storey 26 December 1874 at Bradford Cathedral. They had five children: Mary Miranda (b1875), Annie (b1878), Thomas Henry (born 1884), John (b1889) and Edmund Gordon (b1890). In 1881 they were living at 24 Titus Street in Saltaire with John working as a wool comber setter. In 1891 they were living at 26 Albert Road (renumbered 51) in Saltaire.

John and his family immigrated to the USA in the autumn of 1891. Sailing from Liverpool aboard the "City of Berlin" they arrived in New York 5 September 1891. In 1900 they were living at Burlington on New Jersey with John working as a comb setter. By 1910 they had moved to Camden in New Jersey. They lost their youngest son, Edmund Gordon, when he died 15 October 1916. John lost his wife, Elena, 1 June 1918. Report from Shipley Times 12 July 1918 as follows: -
The death has occurred at Camden, New Jersey, U.8.A., of Mrs. Elena Bairstow, aged 63, who, with her husband, Mr. John Bairstow, emigrated 25 years ago. She was the daughter of the late Mr. and Mrs. Storey, of Windhill, and her husband worked from boyhood at the Saltaire Mills. He is now employed at a woolcombing mill in Camden.

John died 27 March 1922 and was buried alongside his wife in Harleigh Cemetery.

Bayliffe, Herbert - Mill Worker

1890 -1966




Herbert Bayliffe was the son of Fred Bayliffe. Fred was born c1862 in Lockwood, Huddersfield. He married Clara Donkersley 13 May 1883 at the High Street Chapel in Huddersfield. They had eight children, but five of them died young.

Herbert was born 1890 in Huddersfield. He was baptised 25 January 1891 at a Methodist New Connexion Chapel in Leeds. In 1891 the family were living in Headingly, Leeds with Fred working as a weaving overlooker. By 1901 they were living at 2 Gordon Terrace (renumbered 53 Bingley Road) in Saltaire with Wilfred working as a woollen weaver. From 1904 to 1910 they lived at 2 Maddocks Street in Saltaire. In 1911 they were at 36 Marlborough Road in Shipley with Herbert working as a weaving overlooker.

Herbert married Florence E Keleher in 1913. They had a daughter, Winifred born in 1915. In 1916 they were living at 17 William Henry Street in Saltaire.

When military conscription was introduced in 1916 it proved to be very unpopular. In Shipley a protest group was formed, calling themselves "The Shipley Council Against Conscription." Herbert was their secretary.
In July 1916 as an overlooker at Saltaire Mills he appeared before the Shipley Tribunal seeking exemption on conscientious grounds. His appeal was refused, and he was given a certificate for non-combatant service. (We do not know if Herbert served or not.)

Herbert was a member of the Shipley Divisional Labour Party. In April 1919 he and his family moved to Calverley.
Herbert and his family spent some time abroad, returning from Karachi Pakistan 28 April 1925. Herbert died in 1966.

(Note – surname often spelt as "Bayliff")

Boddy, John - Mill Worker
1843 – January 1915 Ref. Article appearing in Saltaire WW1 Diary, 15 January 1915


John Boddy was the son of William Boddy. William was born c1815 in Yorkshire. He married Eliza Shuttleworth (born 1809 in Newcastle) 6 December 1835 at Bradford Cathedral. They lived in Bingley with William working as a labourer in an iron foundry. William died 14 January 1850 and Eliza died 22 January 1871.

John, the third of four sons, was born 1843 in Bingley. He married Mary Ann Uttley 24 December 1864 at All Saints Bingley. They had four children; James b1866 in Bingley and three born in Saltaire: Joseph, 1869; William, 1873; and Emma 1880.

In 1871 they were living at 32 Caroline Street in Saltaire. In 1881 they were at 12 Shirley Street, moving to 9 George Street by 1887. Around 1889 they had moved to 26 Shirley Street. From around 1896 they were living at 15 George Street where John remained until his death.

John worked at Saltaire Mill for fifty four years in various jobs; warehouseman, weft man, worsted overlooker and clerk. He was an active member of the Saltaire Wesleyan Church and at one time or another held practically all the offices open to a layman.

John died early in January 1915 and he was buried at Nab Wood Cemetery 7 January 1915.

Briggs, Charles Hawkswell - Mill Worker
14 December 1851 – 19 November 1917

Charles Hawkswell Briggs was the son of unmarried mother, Lydia Briggs who was born 1830 in Gomersal. Charles was born 14 December 1851 in Gomersal.

Lydia married John Booth 18 June 1867 at Bradford Cathedral. In 1871 they were living in North Bierley with Charles working as a commercial clerk and his step father as a maltster.

Charles married Emma Jane Crossland in 1878. In 1881 they were living in Gomersal with Charles working as a bookkeeper. By 1891 they had moved to Bradford in Cleckheaton. From around 1901 they lived in Baildon Green. Charles worked as cashier/company secretary at Saltaire mills from 1893 until his death. His duties included representing the company at the Shipley Military Tribunal and collecting the rent from Sir James Roberts's tenants in Scotland.

Charles and Emma had five children:-

Edith Lydia (b 22 April 1878)
Mary (b1881 – died in infancy)
Amy Evelyn (b 31March 1887)
William John (19 July 1890 – 1975)
Thomas Arthur (3 November 1894 – 1972)

Charles died 19 November 1917 when he was in Greenock in Scotland. His funeral took place at Saltaire Congregational Church, where he had been a deacon for 22 years, on Friday 23 November 1917. There were representatives at the funeral from the church, the Providence Place Congregational Church Cleckheaton, and the Baildon Lodge of Freemasons (of which he was a member). Employees at Saltaire Mills attended and his friends included Sir Ellis Denby, Mr A Bagnall and Mr Joe Charlesworth. Mr F A Ackroyd represented Sir James Roberts who was unable to attend through illness.

Charles was buried in Nab Wood Cemetery in Shipley. In his will he left £1,080 18s 6d (worth c£55k in 2015) to his wife, Emma. She died 14 May 1938 and was buried alongside him.

Click on image to magnify

Image added: 7 December 2017, courtesy Colin Coates.

Researched by Colin Coates.