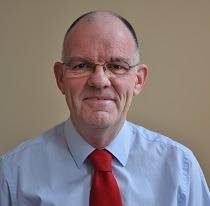 Colin Coates, historian
Reel Lives
Mill Workers
WW1: The Saltaire Story
WW2: Saltaire soldiers
Second Boer War
Social History

| Mill Workers index | Mill Workers, P

Mill Workers' Biographies, P

A | B | C | D | E | F | G | H | I | J | K | L | M
N | O | P | Q | R | S | T | U | V | W | X | Y | Z

Power, Robert - Mill Worker
20 November 1841 – 14 February 1925

Robert Power was the son of Edward Power. Edward was born c1814 in Ireland. He married Rosinah Taylor 27 April 1833 at St Paul's Shipley.

Robert, the second youngest of five surviving children, was born 20 November 1841 in Bradford. In 1851 the family were living in Bradford with Edward working as a woolcomber. Edward was a Chartist, and he served the movement in a clerical capacity; he suffered imprisonment in York Castle for his beliefs.

In 1854, bereft of both parents, Robert and his four siblings went to Saltaire to work in the mill. Robert, residing at 21 Fanny Street and working as a warp twister, married Ann Rushworth, a weaver residing at 11 Titus Street, at Saltaire Congregational Church 29 January 1864. (Note – there is a query on this date – it may have been 29 December 1863.) Robert and Ann had four children who survived beyond infancy; Alice (16 April 1867 – 20 May 1931), Thomas Edward (21 September1869 – 2 September 1934), Fred (b1871), and Herbert (b 1874).

Robert's passion was books and by 1871 he was a bookseller living in Briggate, Shipley with his family. He was also an assistant teacher at the Clarendon Academy in Bowland Street, Bradford. When the new Market Hall opened in Kirkgate Bradford on 31 October 1872, Robert was one of the first tenants with a bookstall. In addition, he was a travelling salesman for W Nicholson and Sons, publishers and printers. He held this post for thirty-six years. From 1881 the family lived in the Moorhead Lane area of Shipley.

Politically, Robert was a radical, he was a member of the Reform League, being the secretary of the Shipley and Saltaire branch. In the days of the early resistance to the Vaccination Act Robert was one of the six Shipley men who became notorious by their repeated appearances before the West Riding Magistrates at Bradford. Robert was a man of religious convictions, being at first associated with the Congregationalists, but for many years after he identified with the Swedenborg faith, and he attended the New Church at Saltaire. He was for many years the President of the Saltaire Society.

Robert retired from his business in Kirkgate Market in 1911, when his son Fred took over the running of it. Robert died 14 February 1925 at 1 Ivy Grove, Moorhead, Shipley. He was buried in Nab Wood Cemetery alongside his wife Ann, who died 8 May 1923. In his will Robert left £1862 9s 10d (worth c£110,000 in 2019) to his sons Thomas and Fred.

Power, Thomas Edward - Mill Worker
21September 1869 – 2 September 1934

Thomas Edward Power was the son of Robert Power. Robert was born 20 November 1841 in Bradford. He married Ann Rushworth 29 January 1964 at Saltaire Congregational Church.

Thomas, the second eldest of four surviving children, was born 21 September 1869. In 1871 the family were living in Briggate Shipley with Robert working as a book seller. By 1881 they had moved to 28 Moorhead Villas in Shipley. By 1891 Thomas was working at Saltaire Mills as a clerk. He was the secretary of the Saltaire Cycling Club and of the Sports Committee of the Shipley and District Friendly and Trade Societies.

Thomas emigrated to the USA in 1891 when his employee, Sir Titus Salt, Bart, Sons, and Co., decided to open a plush department in Bridgeport, Connecticut. He sailed from Liverpool 25 April 1891 aboard the City of Chester.

Thomas married Hannah Ruth Rushworth (born Bramley c1871) in 1894. They had two sons; Harry Rushworth (b October 1898) and Frederick Rogers (b May 1900). In 1900 the family were living in Bridgeport, Connecticut. They returned to England in 1905 with Thomas working for the Saltaire Company as a yarn agent.

Whilst living and working in Vienna, Austria, Thomas was made a citizen of the USA 16 April 1910. In 1911 he was living with his family at 20 Moorhead Terrace in Shipley. By 1914 they had moved to 31 Victoria Park in Shipley.
Thomas died 2 September 1934 at 31Victoria Park. He was buried in Nab Wood alongside his parents and his son Frederick, who had died 24 September 1917, aged just 17.

In his will Thomas left £3181 5s 8d (worth c£220,000 in 2019) to his wife Hannah. She died in Morecambe 20 September 1945, in Morecambe, and was buried alongside Thomas. Hannah left £3652 8s 6d (worth c£150,000 in 2019) to son Harry. Harry died in Burnley 6 October 1960 and he was buried alongside his parents.

Priestley, Thomas - Mill Worker
27 March 1889 - 1970


Thomas was the son of William Edward Priestley. William was born 1848 in Greetland (near Halifax). He married Elizabeth Tatham in 1876 in the district of Settle. In 1881 & 1891 they were living at Burton in Lonsdale with William working as a labourer.

Thomas, the second youngest of ten children, was born 27 March 1889 in Burton in Lonsdale. From around 1901 to 1915 the family lived at 71 Victoria Road in Saltaire; by 1918 they were at 25 Albert Road (renumbered 49) in Saltaire.

Thomas worked as a yarn packer at Saltaire Mill and in 1917 his employers represented him at the Shipley Military Tribunal. (We know he was exempt from serving up to 30 September 1917).

Thomas married Edith Mary Dibb 8 March 1922 at St Paul's. Shipley. In 1939 they were living in Bingley. Thomas died 2nd Qtr. 1970 in Sheffield, Edith died 14 November 1970 in Sheffield.


Thomas had two brothers Rowland and Henry, who served in World War One.

Researched by Colin Coates.