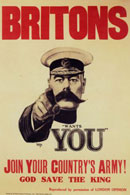 Colin Coates, historian
Reel Lives
Mill Workers
WW1: The Saltaire Story
WW2: Saltaire soldiers
Second Boer War
Social History

| WW1 Introduction | Roll of Honour
WW1 Roll of Honour

Surnames beginning with:

A | B | C | D | E | F | G | H | I | J | K | L | M | N | O | P | Q | R | S | T | U | V | W | X | Y | Z

Copyright © 2014 to present Colin Coates
All rights reserved.

The Saltaire WW1 Roll Of Honour

To mark the centenary of WW1, local historian, Colin Coates, has researched the soldiers of Saltaire who fought in the Great War. This is the memorial to all those brave men who served their country.

Here you can read details of each soldier's life. The list, below, is now "complete". However, research continues and the biographies will be updated if any new information surfaces.

Click on the letter to view the biographies, or on an individual name.

How to keep in touch

Follow @WW1Saltaire on Twitter.

Email Colin Coates: colincoates@saltairevillage.info

The Roll of Honour

There are, in total, the names of 589 soldiers and 1 woman who served in the Women's Army Auxiliary Corps. 460 men survived; 1 woman survived, 127 men died, and two (Knight, Arthur George and Thompson, Arthur Harold) are unaccounted for.
[Figures recalculated on 13 July 2019]

Latest updates:

Bagshaw, Albert [Added 14 January 2020]
Urwin, George [Updated 25 November 2019]
Abrams, George William [Updated 1 November 2019]
West, Fielding Reginald [Updated 14 October 2019]
Watts, Joseph [Updated 14 October 2019]
Lambert, Arthur [Updated 14 October 2019]
Firth, Ernest [Updated 14 October 2019]
Stenson, Edward [Updated 14 October 2019]
Blezzard, John [Updated 23 September 2019]
Bower, Gordon [Updated 23 September 2019]
Gleeson, Martin [Updated 23 September 2019]
Gregory Gilbert [Updated 23 September 2019]
Hemingway, Charles [Updated 23 September 2019]
Love, William [Updated 23 September 2019]
O'Donnell, Gordon [Updated 23 September 2019]
Urwin, Fred [Updated 23 September 2019]
Smith, Frank [Updated 14 September 2019]
Smith, George [Updated 14 September 2019]
Gott, John Thomas [Updated 10 September 2019]
Griffiths, Harry [Updated 9 September 2019]
Ambler, Benjamin Holdsworth [Added 13 July 2019]
Burnett, Tillotson [Added 13 July 2019]
Midgely, James Arthur [Updated 21 June 2019]
Thompson, George [Updated 21 June 2019]
Sykes, James [Added 21 June 2019]
Fred Booth [Updated: 3 May 2019]
Booth, Jim [Added: 3 May 2019]
Booth, Clarice May [Added 3 May 2019] *Female*
Hogg, William [Updated 3 May 2019]
Studley, Norman Crabtree [Updated 16 March 2019]


A
Abrams, George William
Adkin, John
Allen, Albert
Ambler, Benjamin Holdsworth
Anderson, Willie
Appleby, John
Armstrong, George Brooksbank
Atkinson, Harry
Atkinson, Herbert

B
Backhouse, Francis Norman
Bagshaw, Albert
Bailey, Edgar
Bailey, Fred
Bailey, Milton
Bailey, Walter
Bainbridge, Moses
Baker, Harold
Baker, Percy Gordon
Baldwin, Harry Duxberry
Barnes, John William
Barrell, William Edward James
Barry, Alfred Francis
Bates, William
Baxter, Enoch
Baxter, Ernest
Beaumont, Harry
Beaver, Joseph
Beck, James Booth
Bell, Joseph
Belton, Francis Joseph
Bentley, Albert
Berry, Aldam
Berry, Alfred
Berry, Arthur
Berry, John Edward
Binns, Andrew Leslie
Birdsall, Harold
Blackburn, George
Blezzard, John [Updated spelling from Blezard to Blezzard 23 Sept 2019]
Bolton, George Edward Aaron
Bolton, Harry
Bone, George William
Boocock, Harold Craven
Booker, Richard Bateson
Booker, Wilfred
Booth, Clarice May
Booth, Fred
Booth, Jim
Boston, Ernest William Henry
Bould, John
Bowen, Jesse Jeffs
Bower, George Henry
Bower, George
Bower, Gordon
Bower, Harold
Bower, John
Bradley, Greenwood
Bradley Willie
Bray, William Henry
Briggs, Frederick William
Briggs, James Wallace
Brighton, Walter
Brook, Willie
Brooks, Alfred Henry
Brooks, Joseph Arthur
Brooks, Reginald
Brooks, William Arthur
Brooksbank, Norman Wellesley
Brooksbank, Willie
Brotherton, Robert Lee
Brown, Arthur John
Bryden, William Henry
Bullock, Harvey
Bullock, Herbert
Burnett, Tillotson
Butler, William
Butt, Julian

C
Camm, Charles Rawson
Campbell, Fred
Campbell, Thomas Hall
Carr, Arthur
Carr, John Francis
Carter, Jabez
Carver, Harry
Chadwick, John
Chaplin, Frederick Albert
Chapman, Ira
Chapman, James Arthur
Chapman, Thompson
Chapman, Robert
Charlesworth, George
Chew, William
Clay, Vincent Bycroft
Clay, William Henry
Clegg, George Henry
Clegg, Herbert Ramsden
Clough, Holbein
Clough, Sam
Connell, Josiah
Constantine, Bertie
Conway, James
Cooke, Douglas
Coope, Oswald Denton
Cooper, Herbert
Corfield, James
Coultas, Milfred
Cowgill, William
Cox, Walter
Critchley, Edward
Crossland, Walter
Cryer, Herber
Cutler, Thomas

D
Dalby, Arthur
Davey, Arthur James
Davey, John Penny
Davies, Edward
Dawson, James Arthur
Day, George Edward
Day, Thomas Henry
Dean, Arthur
Dearden, Joseph Henry
Dewhirst, David
Dimmock, Alfred
Dinsdale, Frank Mitchell
Dobson, Arthur
Dobson, Fred
Doyle, Albert
Doyle, Arthur
Doyle, Harold
Doyle, Thomas Henry
Dudgeon, Joseph
Dunhill, George
Dunn, Willie
Dyson, Arthur

E
Earnshaw, John William
Eastell, Herbert
Eccles, Eric
Eccles, Joseph George
Eley, Grantham
Ellis, Ernest
Elphee, Edwin Javan
Emmott, James Alfred
Emmott, Lawrence
Emsley, John Whitfield
Emsley, William
Evans, Thomas Clifford
Excell, James Blackburn
Excell, Samuel Charles

F
Fawcett, Thomas
Feather, Frank [*error correction: added to this section 16 Oct 2016]
Fieldhouse, Ernest
Fieldhouse, Fred
Firth, Edwin
Firth, Ernest
Firth, Frank
Firth, Levi
Foster, Frank
Foster, Fred
Foster, John
Foster, Thomas
Foster, William
Free, Andrew Charles Frederick
Furness, Willie
Furnish, Harry
Fynn, George

G
Gale, George Francis
Games, Robert Hughes
Gargon, John
Gargon, Michael
Gargon, Philip
Garner, Joseph Edward
Garnett, Robert
Giles, Frank
Giles, William Harold Thurlow
Gill, George Stanley
Gill, Joe
Gleeson, Martin
Gleeson, William
Goldsbrough, Fred
Goldsbrough, Samuel
Goleby, Alfred
Gott, John Thomas
Gott, John West
Gould, Albert
Greaves, Frederick Harvey
Green, Albert Edward
Green, Charlie
Green, Samuel Thomas
Green, Willie
Greenwood, Squire Clarence
Gregory, Arthur
Gregory, Gilbert
Gregory, Norman Knight
Gresswell, Fred
Gresswell, William Wood
Griffiths, Harry

H
Hainsworth, William Newall
Hainsworth, William Oliver
Hall, John Robert
Hall, Levi
Hall, Sydney Frank
Halliday, Albert
Halliday, Fred
Halliday, Joseph
Halliday, Sam
Hanson, Albert
Hanson, Frank
Hardy, Jesse Briggs
Hardy, Orlando
Harrison, Francis
Harrison, George
Harrison, Tom
Hartley, Halliday
Hartley, James
Heald, Edmund
Heaps, John Leeming
Helliwell, George William
Helliwell, Maurice
Hemingway, Charles [Updated: surname changed from Hemmingway, plus content]
Henry, Charles
Hey, Ernest
Hick, Willie Smith
Hill, Albert
Hill, John
Hird, Allan
Hird, Herbert Sutcliffe
Hird, Jonathan
Hird William
Hirst, Selwyn
Hirst, Swift
Hockley, George
Hodson, Thomas
Hodgson, George
Hogg, Charles
Hogg, William
Holdsworth, Charles
Holdsworth, Edwin
Holdsworth, John
Holgate, Colin
Hope, John
Hopkinson, Deighton
Hopkinson, Eric
Hopkinson, Norman Fryer
Horsfall, Fred (b.1880)
Horsfall, Fred (b.1895)
Horsfall, James
Horsfall, Joe Harry
Horsfall, Thomas
Houldon, Charles
Hawker, Arthur
Hudson, Arthur Brook
Hudson, Thomas
Humphreys, Arthur
Humphreys, Sidney
Hymas, Dixon
Hymas, Fred

I
Ickringill, Alfred
Ickringill, Ellis
Illingworth, David
Illingworth, John
Ingham, Fred
Ingham, Harold
Irving, Robert Jackson
Ives, Alfred
Ives, Walter

J
Jameson, George
Jeffrey, Gaunt
Jeffrey, Samuel
Jennings, John Kearton
Jessop, Sidney
Jessop, Tom
Jessop, Walter
Johnson, George Henry
Johnson, Joseph
Johnson, William
Jolley, Leonard
Jones, Charles William
Jones, John Ibbotson
Jones, Robert
Joy, George Henry
Jude, Walter James
Judson, Harold
Judson, Sydney

K
Keighley, Arthur Willie
Keighley, Charles
Keighley, Harry
Kendall, Harry
Killen, Percy William
King, Frederick George
Kitchen Arthur
Kitchen, James
Kitchen, James Henry
Kitchen, Thomas
Kitchen, Wilfred
Knight, Arthur George
Knott, Joe Samuel
Knott, John Bracewell

L
Lambert, Arthur
Lambert, Fred
Lambert, John George
Lancaster, Dyson
Laycock, Frank
Laycock, John
Leak, Evelyn Bateman
Leak, George Austin
Lee, Fred
Lee, Harry
Lennon, George
Livesey, Rowland Edward
Lofthouse, Robert
London, Lance Longfellow
Longbottom, Ernest
Lonsdale, Thomas William
Love, Fred
Love, William
Lupton, Arthur Horace

M
Marshall, Harold
Marshall, William Stewart
Mawson, John Charles
Mawson, Tom
Mayes, Alfred
Mayes, Sydney
McCrue, James
McDonald, Willie
McGarry, John William
McNicholas, James Patrick
Metcalfe, Ernest
Metcalfe, Fred
Metcalfe, Randolph Pullan
Midgley, James Arthur
Miller, Harold
Milne, Gordon Carey
Milner, Edward
Milner, Ernest
Milner, George
Milner, Harry
Milner, Laurence
Milner, Tom
Milton, Holmes
Minto, George Arthur
Moore, Albert
Moore, Fred
Moorhouse, Harold
Mortimer, Ernest
Mosley, George
Mosley, Joseph
Moss, Ernest Walter
Moulson, Hiram Wilfred
Mounsey, Alfred Raistrick
Mulligan, John Valentine
Murgatroyd, Ernest
Murgatroyd, Frank
Murgatroyd, Hermann
Myers, Alfred
Myers, George

N
Naylor, John Arthur
Naylor, Nicholas Briggs
Neale, Fred
Neild, Thomas
Noble, Harry
Nobel, Samuel
North, Thomas

O
Oates, Mark
Oates, Norman
O'Donnell, Gordon
Oddy, James
Ogden, Fred
Ogden, Joseph
Ogden, Willie
Ogden, Tom
Ormonroyd, Joe

P
Paley, John
Paley, Ralph
Park, Thomas William
Parker, Emmanuel
Parker, George Robert
Parker, John Herbert Thomas
Parker, Thomas Sutcliffe
Parkinson, Frank
Parkinson, George Heaton
Parkinson, Harold Milligan
Peate, David
Pedley, Lawrence
Pedley, Walter
Poole, Harry
Priestley, Henry
Priestley, Roland
Pringle, Arthur Edward
Pringle, Edward Thomas

R
Raine, Ernest
Raistrick, Miles
Ramsbottom, Thomas
Rawnsley, William Henry
Rayner, Ernest Walter
Rayner, Joshua
Read, George
Rhodes, Arthur
Rhodes, Fred
Rhodes, Norman
Ridgway, Albert Edward
Ridgway, Frederick Victor Charles
Riley, Ernest
Riley, Gordon
Riley, William
Ripley, Fred
Robinson, Alfred
Robinson, Ben
Robinson, Fred
Robinson, George
Robinson, Harry
Robinson, Horace
Robinson, James William
Robinson, Tom
Robinson, Walter
Robinson, William
Robinson, Willie
Rogers, John Joseph
Rooke, Thomas
Ruddock, Bertrand Frederick
Rutherford, Robert John Thompson Middleton
Rutherford, Tom Thompson Middleton
Ryder, Thomas Wilfred

S
Sanctuary, Fred
Sanctuary, William Thomas
Sayner, George
Scarfe, Edward
Scarfe, William
Schofield, Arthur
Schofield, Percy
Scholefield, George, Henry
Scholefield, Jesse
Scholefield, Joseph
Scholefield, Sam
Scott, Fred
Scull, John Alfred
Seavers, Harry
Seed, Harry
Sellers, Roger
Sellers, William
Shackleton, Harold Sands
Shackleton, Harry
Shackleton, Sam
Shackleton, Tom Humfress
Sharp, Arthur
Sharp, James Harry
Sharp, Walter Edwin
Sharp, William
Sheard, Arthur
Sheldon, Albert
Sheldon, William
Sidebottom, Samuel
Silvester, Otto
Simpson, Arthur
Simpson, Harry Redvers
Skirrow, Harry [Updated: 24 May 2016]
Slater, William
Slinger, Edward
Slinger, Samuel
Slinger, William
Smalley, George
Smith, Albert
Smith, Craven
Smith, Francis Emery
Smith, Frank
Smith, George
Smith, Gilbert
Smith, Hardy
Smith, Harold
Smith, James
Smith, Joseph
Smith, Leslie
Smith, William
Spalding, John Charles
Speedie, William Harold
Spencer, Holdsworth
Spencer, Sam
Spiers, Charles
Stancliffe, Herbert
Stead, George
Stead, Joseph
Stenson, Edward
Stephenson, Christopher
Stobart, Fred
Storey, Lionel
Studley, Norman Crabtree
Sutcliffe, Benjamin
Sutcliffe, Edward
Sutcliffe, Thomas
Sutcliffe, Willie
Sutton, John Edward
Swallow, Frank
Swift, Charley Clement
Swithernbank, Norman

T
Tattersall, Edwin
Taylor, George
Taylor, William Henry
Teale, Thomas
Thomas, Harold
Thompson, Albert Edward
Thompson, Arthur Harold
Thompson, Arthur Oswald
Thompson, George
Thompson, Herbert
Thompson, Joseph
Thompson, Paul
Thompson, Reginald
Thornhill, Harold Russell
Thornton, Albert Bernard
Thornton, Aquilla Augustus
Thornton, Albert Edward
Thornton, Arthur N
Thornton, Edwin Gordon
Thornton, Ernest Harrison
Thornton, Robert Lincoln
Thorpe, Willie
Tillotson, Fred
Towler, John
Town, Harold
Trotter, Gordon
Turner, Richard Alfred

U
Underwood, Charles Sidney
Urwin, Fred
Urwin, George

W
Wade, Thomas
Wadsworth, Harris
Waite, Arthur Hermann
Wakefield, Charles James
Wakefield, Richard Louis
Walker, Edmund
Walker, George Henry
Walker, Harry
Walker, Harold
Walker, Herbert
Walker, James Herbert
Walker, Wilfred
Wall, Alphonsus
Wall, Francis Bernard
Wall, Gabriel
Wallage, Harry
Wallage, Sydney
Walsh, Allan
Ward, George Edward
Waterworth, Charles
Waterworth, Harry
Waterworth, Joseph
Watkin, Miles William
Watmuff, Richard
Watson, Reuben
Watts, Joseph
Waud, William Leonard
Webb, Albert
Webster, John Gillespie
Webster, Stanley
West, Fielding Reginald
West, James Henry
West, Norman Leopold
Westerman, Albert Watson
Weston, Clifford
Whalley, Charles Smith
Whalley, Thomas
Whitaker, Samuel
White, Jabez
Whitehead, Herbert
Whiteley, Sydney
Whitesmith, Ernest Theodore
Whitfield, Ben
Whitfield, Norman
Whitfield, Thomas
Whittingham, Maurice White
Whittingham, Stanley
Whittingham, Sydney Bradley
Whittle, Walter
Wigglesworth, Alfred
Wigglesworth, John Henry
Wigglesworth, Samuel
Wilby, Ewart
Williams, Charles George
Wilson, George
Woodhead, Arthur
Woodhead, Harry
Woodhead, Joshua
Woodhead, Thomas
Woodhouse, Ben
Woodward, Fred
Woodward, Squire King
Woof, Marshall
Woof, Tom
Wright, Harold Reginald
Wright, Herbert
Wright, Melville Eugene

Copyright © 2014 to present Colin Coates
All rights reserved.