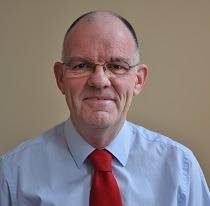 Colin Coates, historian
Reel Lives
Mill Workers
WW1: The Saltaire Story
WW2: Saltaire soldiers
Second Boer War
Social History

| Mill Workers index | Mill Workers,R

Mill Workers' Biographies, R

A | B | C | D | E | F | G | H | I | J | K | L | M
N | O | P | Q | R | S | T | U | V | W | X | Y | Z

Ruchtin, Wasily
22 July 1912 – 1977

Report from Shipley Times 11 November 1953 as follows:

An incident at Salts Mill, Saltaire, between two foreign workers had a sequel Bradford County Court on Tuesday. A Ukrainian, Alexander Kolosowkyj, of Picton Street, Bradford, alleging he was assaulted by workmate, Wasily Ruchtin, of Spring Gardens, Bradford, claimed £l00 damages from him, following injuries he had received. He was awarded £75 damages, plus £4 17s. 3d. for loss of wages.
Judge Myles Archibald said it was a disgraceful and cowardly attack and dismissed the counter claim of Ruchtin for £l7 6s. for loss of wages following his dismissal from work.
Mr D S Forrestor-Paton, for Kolosowkyj, said the two men were in charge of three combing machines in the mill and they operated one and a half each. On July 24 one machine was under repair and the men should have operated one each but there was a disagreement and Ruchtin, it was alleged, hit Kolosowkyj on the face, knocking him to the ground, where he hit him with a can and kicked him.
As a result of his injuries Kolosowkyj was off work for a week and had since complained of headaches and had difficulty breathing through his nose. He was troubled with deafness for a week after the incident. Ruchtin was dismissed from his job.
Ruchtin. in evidence, claimed that Kolosowkyj used an offensive word and all he (Ruchtin) did was to push him. and he (Kolosowkyj) fell over. Ruchtin denied kicking or striking the other man.

Researched by Colin Coates.