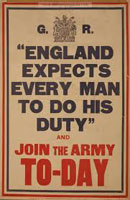 Colin Coates, historian
Reel Lives
Mill Workers
WW1: The Saltaire Story
WW2: Saltaire soldiers
Second Boer War
Social History

| Home | History | WW1: The Saltaire Story

World War 1: The Saltaire Story

The soldiers, the community, the events: follow Colin Coates's research as Saltaire's WW1 story unfolds.

@WW1Saltaire

Quick links:

World War 1 - The Saltaire Story


Colin Coates writes:

Welcome to this new area of the Saltaire Village website. To mark the centenary of WW1, I am researching the men connected with Saltaire, who went to war. My research continues and will be published on this website as it becomes available.

Colin Coates, Local Historian


Using information from local Rolls of Honour, online resources such as Ancestry and CWGC, and newspaper cuttings from the Shipley Times, Colin Coates has built up a substantial database to help us understand what it was like to live in Saltaire during the Great War.

More >

Remembrance, 2014



Remembrance was commemorated in Saltaire with an installation of Saltaire soldiers' names tied to to the railings outside Salt Building in Victoria Road. It remained there until 30th November, 2014. Thanks to Colin and Maree Coates, Eddie Lawler and Shipley College.

Keep up-to-date on Twitter

WW1 Saltaire on Twitter.

Colin Coates: colincoates@saltairevillage.info

About Saltaire

Saltaire Village is near Bradford in West Yorkshire, England. It is named after Sir Titus Salt who built Salts Mill, opened in 1853, and this village on the River Aire. In December 2001, Saltaire was designated

World Heritage Site 1028

by UNESCO. Saltaire is not a monument. People live here - so it is open all the time!

WW1 Roll of Honour


This is the memorial to all those brave men from Saltaire who served their country and fought in the War.

There are, in total, the names of 584 soldiers; 455 men survived; 127 men died, and two (Knight, Arthur George and Thompson, Arthur Harold) are unaccounted for.
[Figures recalculated on 5 June 2018]

The Roll of Honour is now "complete" though research continues and the biographies will be updated if any new information surfaces. The latest name to be added is Thomas Sutcliffe Parker. This information was sourced with the help of Thomas's son, Jim Parker. Many thanks, Jim. More >

Note from the Editor

It is a privilege to publish this information and, on behalf of the Saltaire Website team, I offer sincere thanks to Colin for sharing his work on this website. Colin's WW1 diary, the snippet and the (additional) biography pages will continue to be developed.

Pamela Reynolds


WW1 Saltaire Diary



The WW1 Saltaire Diary is updated every week to chronical local news and events week-by-week, following the declaration of war in 1914. It is an ongoing project.


Saltaire War Diary >

WW1 Saltaire Snippets


The WW1 Snippets will feature articles and facts about the War, and life in Saltaire during the War.

More >

Additional biographies

A new section to the WW1 Story as been added: Biographies. The Saltaire Diary refers to people in the news during the war. Some of these people will be researched and their mini-biographies posted to add depth to Saltaire's WW1 story.


Press coverage


WW1: The Saltaire Story, has been reported in the press. Media interest is important to help us share the news on this project and is gratefully acknowledged. For up-to-date news on Colin's progress, please contact Colin direct:

colincoates@saltairevillge.info


Links to

media stories >

WW1 and Shipley
For news of how WW1 affected those in Shipley and surrounding areas, as seen through the pages of The Shipley Times and Express and other documents, visit the website of local historian, Richard Coomber: www.shipleyww1.org.uk




Copyright © 2014, Colin Coates
All rights reserved.