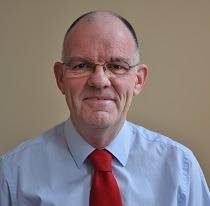 Colin Coates, historian
Reel Lives
Mill Workers
WW1: The Saltaire Story
WW2: Saltaire soldiers
Second Boer War
Social History

| Mill Workers index | Mill Workers, F

Mill Workers' Biographies, F

A | B | C | D | E | F | G | H | I | J | K | L | M
N | O | P | Q | R | S | T | U | V | W | X | Y | Z

Feather, James
19 May 1831 – 2 November 1915

James Feather was the son of James Feather. James snr. was born c1802 in Haworth. He married Amy Preston 29 November 1830 at Bradford Cathedral.

James was born 19 May 1831 in Haworth. He was baptised 21 August 1831 at St Michael's Haworth. In 1851 they were living in Haworth with James snr. working as an engine tenter.

James married Sarah Ann Shackleton 26 February 1859 in Keighley. They had 10 children, three of whom died in infancy. In 1861 they were living at 5 Mary Street in Saltaire with James working as a roller coverer. In 1871 they were living at 42 Mary Street where James was a leather cutter. In 1881 they were living at 22 Gordon Terrace (re-numbered 93 Bingley Road). In 1891 they were living at 10 Victoria Road. By 1901 James had retired and he was living with his family at 13Ashley Road in Shipley.

Report from Shipley Times 5 March 1909 as follows:

GOLDEN WEDDING.
Mr. and Mrs. James Feather of 13 Ashley Road, celebrated the fiftieth anniversary of their, wedding day on Friday last, they having been married at the Keighley Parish Church on the 26th of February 1859. Both are natives of Haworth, but they have spent all their married life in and Shipley. At the time of the marriage Mrs Feather, whoso maiden name was Miss Sarah Ann Shackleton, resided at Saltaire. and Mr. Feather, who was employed at Saltaire Mills resided at Keighley.
Mr. Feather will be 78 years of age on the 19th May. whilst Mrs. Feather will celebrate her 75th birthday the 3rd October, and both of them are hale and hearty. They have had ten children, seven of whom survive They are Mrs. Broadbent (wife of Mr. P. Broadbent. sculptor. Saltaire); K Feather, confectioner, Gordon Terrace; Mr. W. Feather who is now in South Africa; Mr. Horace Feather, butcher Victoria Road; Mr. Isaac Feather, Hall Lane. Shipley; Mrs Joseph Dunn, of Birmingham; and Miss Alice Feather, who resides with her parents.

James's wife, Sarah Ann died 24 August 1913 and was buried in Nab Wood Cemetery, James joined her when he died 2 November 1915.

Fell, Isabella (nee Thompson)
1860 – 1936

Isabella Thompson was the daughter of Joseph Thompson. Joseph was born 25 December 1823 in Cleckheaton. He married Mary Ann Reynolds 15 February 1847 at Bradford Cathedral.

Isabella, the youngest of four children, was born 1860 in Saltaire. In 1861 the family were living at 14 Whitlam Street in Saltaire with Joseph working as a warp dresser. In 1871 Isabella was a servant living with her grandmother at 9 Diamond Street in Bradford.

Report from Shipley Times Saturday 7 July 1877 as follows:

SALTAIRE. ACCIDENT IN THE MILL
On Monday afternoon, a little after three o'clock, an accident occurred to Isabella Thompson, a girl about seventeen years of age, residing at 14 Whitlam Street. The girl was employed in the combing department, and while picking wool off the rod the fingers of her right hand were drawn between it and the roller. The machinery was at once stopped, and the girl taken to the Infirmary, where it was found that the second and third fingers were so crushed as to render amputation necessary. The other fingers were not much injured. The amputation performed by Mr. Ellie, and the patient is doing well.

Isabella's father died in 1878. In 1881 Isabella was a weaver living her widowed mother at 108 Baird Street in Bowling, Bradford.

Isabella married Thomas Fell in 1883 in Bradford. They had a daughter, Martha Ellen born c1885. In 1891 & 1901 they were living in Horton, Bradford with Thomas working as a stuff warehouseman. In 1901 both Isabella and Martha were weavers. Thomas died in 1905. In 1911 widowed Isabella was a confectioner living at 108 Baird Street in Bradford. Isabella died in 1936 in Liverpool.

Fell, John
25 January 1819 – 5 January 1873

John Fell was the son of William Fell. William was born c1795 in Bradford. He married Jane Wheater 16 Mar 1817 in Bradford Cathedral.

John was born 25 January 1819 in Horton. He was baptised 26 September 1819 at Horton Independent Chapel.

John, a woolcomber, married Ann Taylor 25 September 1839 at Christ Church Bradford. They had at least eight children. In 1851 they were living in Manningham with John working as a woolcomber. By 1861 they had moved to 19 Mary Street in Saltaire; John was a warehouseman. In 1871 they were living at 27 Victoria Road (renumbered 70).

John died 5 January 1873. Report from the Bradford Observer 8 January 1873 as follows:

A Fatal Accident at Saltaire.
An inquest was held yesterday at the Rosse Hotel, Shipley, before Mr. Barstow, deputy coroner, on view of the body of John Fell, warehouseman, who died on Sunday from injuries which be received on Saturday morning in the works of Sir Titus Salt, Bart., Sons & Co.
It appeared that the deceased, who was fifty years of age, was on Saturday morning found lying on his face in one of the sorting rooms of the mill, having apparently fallen down the hoist from the room above, a distance of fifteen feet. He was discovered to have received very severe injuries on the head, and was removed to his residence in Victoria Road, where he died on the following day, as above stated. A verdict of " Accidentally killed" was returned.

John was buried 8 January 1873 in St Paul's Upper Churchyard Shipley alongside his daughter Hannah who died 4 December 1858 aged just 18. His wife Ann joined them when she died 17 April 1884.

Firth, James William
6 October 1879 – 1906

James William Firth was the son of Samuel Firth. Samuel was born c1830 in Windhill. He married Jane Bulmer 9 October 1876 at Bradford Cathedral.

James, the middle child of three, was born 6 October 1879 in Saltaire. He was baptised 8 February 1880 at Saltaire Congregational Church. In 1881 they were living at 34 Caroline Street in Saltaire with Samuel working as a general labourer. Samuel died in 1884. By 1891 James was living with his widowed mother at 42 Helen Street; he would spend the rest of his life here. James worked as a spinner then as a wool sorter.

Report from Shipley Times Saturday 13 July 1901 as follows:

Accident at Saltaire Mill. — On Monday morning, a man named J. W. Firth, aged 21 years, who resides at 42 Helen Street, was admitted to Sir Titus Salt's Hospital having been the unfortunate victim of a peculiar accident
It appears that he was loading a sack cart with bales of material, and while doing so he was stood under a trap door, when a boy who was in the room above pushed a large bale down the trapdoor on the top of him.
On examination he was found to be suffering from a compound comminuted fracture of the left leg and general bruising. He is now making progress towards recovery.

James died in 1906. He was buried 8 March 1906 in Hirst Wood Cemetery Shipley.

Fox, Parker
4 June 1834 –????

Parker Fox was the son of Robert Fox. Robert was born c1801 in Bradford. He married Sarah (date of marriage and maiden name unknown.)

Parker was born 4 June 1834 in Bradford. He was baptised 19 July at Horton. In 1841 & 1851 they were living in Horton with Robert working as a weaver and in 1851 Parker was a millhand.

Parker married Martha Smith 23 July 1855 at St Paul's Shipley. They had six children. In 1861 they lived in Bradford with Parker working as a spinning overlooker. From before 1871 they were living at 38 George Street in Saltaire.

Report from the Shipley Times 1878 as follows:

Before Colonel POLLARD, Mr. Joshua POLLARD, Ald. LAW, Mr. A. POSTER, and Mr. Harold Braun.
Parker Fox, an overlooker at Saltaire Works, was ordered to pay 1s. per week towards the maintenance of an illegitimate child, the applicant being Annie Summersgill, of Shipley. Mr. Rennolls supported the application, and Mr. Terry defended Fox, who has a wife and six children.

Researched by Colin Coates.