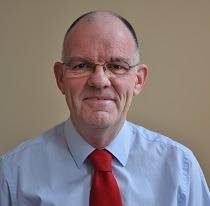 Colin Coates, historian
Reel Lives
Mill Workers
WW1: The Saltaire Story
WW2: Saltaire soldiers
Second Boer War
Social History

| Mill Workers index | Mill Workers, W

Mill Workers' Biographies, W

A | B | C | D | E | F | G | H | I | J | K | L | M
N | O | P | Q | R | S | T | U | V | W | X | Y | Z

Walker, Lilian
1 April 1905 –????

Lilian Walker was the daughter of Harry Walker. Harry was born 20 July 1867 in Shipley. He married Elizabeth Ann Webb in 1888. In 1891 and 1901 they lived at 5 Birr Street in Shipley with Harry working as a plumber and water inspector.

Lilian, the second youngest of 10 children, was born 1 April 1905 in Shipley. In 1911 they were living at 7 Crowgill Road. By 1930 they had moved to 8 Park Street. Lilian's mother, Elizabeth, died 5 December 1930 and she was buried in Nab Wood Cemetery.

In 1939 Lilian working as a weaver was living with her father at 4 Myrtle Place in Saltaire.

Report from Shipley Times 13 November 1940 as follows:

WEAVER KILLED AT SALTAIRE
Elsie Dorothy Chambers, weaver, aged 39, of 4 Charteris Road. Lower Grange, Bradford, was fatally injured in accident in the weaving department at Saltaire Mills yesterday. Mrs. Chambers was seen by another weaver to walk out of her "alley" with shocking injuries to the side of her head. Dr Foster, of Shipley, was immediately summoned, but when he arrived Mrs. Chambers was dead. The weaver who saw her, Lilian Walker, was taken ill as a result of the shock and had to return home.

Lilian's father, Harry, died 21 December 1948, and he was buried with his wife.

Wigglesworth, Arthur
29 October 1881 – 5 November 1918

Arthur Wigglesworth was the son of James Wigglesworth. James was born c1857 in Menston. He married Eliza Ann Wilcock 14 May 1881 at Bradford Cathedral.

Arthur, the eldest of three children, was born 29 October 1881. He was baptised 24 January 1882 at St Luke's Manningham. In 1891 the family were living at 20 Mary Street in Saltaire with James working as a plush overlooker.

Arthur, living at 38 Dove Street, was a millhand at Saltaire Mills in July 1897 when he gave evidence at an inquiry into the death of his friend, Albert Scholefield.

Arthur married Edith (surname unclear) in c1909. In 1911 they were living at 11 Edward Street (renumbered 16) in Saltaire with Arthur employed as a warp twister. By 1918 they had moved to 8 Mawson Street.

Arthur died 5 November 1918.

Researched by Colin Coates.