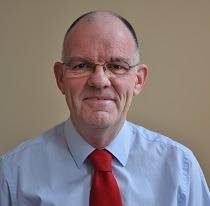 Colin Coates, historian
Reel Lives
Mill Workers
WW1: The Saltaire Story
WW2: Saltaire soldiers
Second Boer War
Social History

| Mill Workers index | Mill Workers, G

Mill Workers' Biographies, G

A | B | C | D | E | F | G | H | I | J | K | L | M
N | O | P | Q | R | S | T | U | V | W | X | Y | Z

Games, Robert Hughes
1914 –????

Robert Hughes Games was the son of Robert Hughes Games snr. Robert snr was born 8 February 1881 in Liverpool. He married Mary Elizabeth Pitts in 1908 in Keighley. In 1911 they were living at 22 Caroline Street in Saltaire with Robert snr working as a worsted warper.

Robert, the second of three children, was born in 1914 in Saltaire.
Report from Shipley Times 10 June 1939 as follows:

Mr. Robert Hughes-Games of 25 Leyburn Grove, popular figure amongst youth of our district, is leaving this country on Friday next, June 16, to take up a post designer with a well-known Canadian textile firm. Dominion Woollens and Worsteds Ltd., of Hespeler, Toronto.
Quite regularly draw attention to the success attained by former students of Shipley Technical Institute in the ranks of industry.
Mr. Hughes-Games is another who showed outstanding ability whilst studying in the Textiles Department. He took seven Final Certificates of the City and Guilds London Institute— Pattern Analysis (Divisions and 2), Calculations (Divisions 1 and 2), Finishing (Divisions 1 and 2), and Weaving Machinery. Also be secured a National Certificate in Textiles.
Mr. Hughes-Games is a member of the Shipley Textile Society, of which he was formerly assistant secretary, and has taken deep interest in the activities of the Students' Union the Institute.
Twenty-five years of age, he is an old boy of Shipley Central School. On leaving school he entered the designing department of Messrs. Salts (Saltaire) Ltd. He served successively with Messrs. Pearson A Foster Ltd., Idle; Messrs. John Priestman Ltd., of Bradford; Messrs. G. H. Eady A Co. Ltd., of Bradford; and for the past three and a half years has been a designer with Messrs. Henry Mason Ltd., of Victoria Works, Shipley.
He has been actively associated with Saltaire Cricket Club, and for several seasons assisted them as scorer, and he is a member of the Shipley Central Association of Former Students. He has also been a teacher in the Saltaire Methodist Sunday School.
When he leaves Liverpool on the Duchess of Richmond next Friday, he will take with him to his new sphere of labour the well wishes wide circle Shipley friends who are delighted with the success he is achieving his chosen occupation so early in life.

Gibson, Jesse
13 September 1878 – 15 November 1928

Jesse Gibson was the son of William Gibson. William was born c1838. He married Maria Foster 28 November 1874 at Bradford Cathedral. They had three children. William is not recorded as living with his wife in any of the censuses.

Jesse, their middle child, was born 13 September 1878 in Saltaire. In 1881 & 1891 Maria and her children were living with Maria's parents at 10 Constance Street in Saltaire. In 1891 Jesse was a weft boy. In 1901 Jesse was a weaving overlooker living with his mother and her widowed father at 59 Titus Street.

Report from the Shipley Times 16 June 1905 as follows: -

A "SEND-OFF" FOR A SALTAIRE EMIGRANT.
Mr. Jesse Gibson, who has been employed as weaving overlooker at Saltaire Mills, sailed on Wednesday for the United States, where he intends to settle down. Last Friday evening he was entertained to a farewell gathering at the Saltaire Cycling Club, of which institution he has for several years been a well-respected member. There was a largo attendance. Mr. Arthur Shackleton presided, and, behalf of the club, he presented Mr. Gibson with a travelling beg. In making the presentation, the Chairman happily expressed the sentiments of subscribers, and wished the recipient good health and prosperity on the other side of the Atlantic.

Jesse arrived in New York from Liverpool aboard the SS Teutonic 22 June 1905. In 1909 Jesse returned to Yorkshire to marry Gertrude Bastow. The married couple sailed from Southampton aboard the SS Oceanic, arriving in New York 6 May 1909. In 1910 they were living in Methuen, Massachusetts with Jesse working in a woollen mill. Jesse was a grocer when he died 15 November 1928 in Methuen.

Gilbert, George
24 March 1857 – 24 August 1927

George Gilbert was the son of George Gilbert. George snr. was born c1823 in Cheshire. He married Edna Burgess in 1846 in Macclesfield. In 1851 they were living in Siddington in Cheshire with George snr. working as an agricultural labourer. They moved to Yorkshire before 1854.

George, the fifth of eight children, was born 24 March 1857 in Baildon. He was baptised 10 May 1857 at St John's Baildon. The family were living in Baildon in 1861 & 1871 with George snr. working as a gardener and in 71 George was a spinner. George snr died 24 March 1881.

George, an overlooker living at Moorhead, Shipley married Sarah Jane Turner, a weaver living at 10 Edward Street (renumbered 15) in Saltaire, 12 October 1878 at Bradford Cathedral. They had five children: -
Rose Ella Gilbert – born 9 June 1879 – died 3 October 1885
Mary Henrietta Gilbert – born 31 August 1881 – married Charles Holdsworth 21 September 1908 – Mary died 1965
Hubert Turner Gilbert – born 22 July 1887 – emigrated to USA October 1912 – married Hulda Dorthea Nelson 5 November 1914 at St Paul's Ramsey, Minnesota – died 7 April 1973 in Stillwater, Washington, Minnesota.
Elsie Evelyn Gilbert – born 21 April 1899 – died 12 October 1902.
Edna May Gilbert – born 14 May 1904 – died 1942in Bath, Somerset.

In 1881 the family were living at 15 Edward Street (renumbered 20.) By 1901 they had moved to 23 Maddocks Street Shipley, where George would spend the rest of his life.
Having worked in Saltaire Mill since around 1865 George left the mill in 1901.

Report from Shipley Times 6 December 1901 as follows:

Employees of Saltaire Mills met at the Victoria Hotel to bid farewell to two of their older overlookers, Mr. Arthur Nutter and Mr George Gilbert who had been employed at the mill forty and thirty-six years respectively. Mr Nutter left to take charge of the weaving department at Buttershaw Mills and Mr Gilbert to an appointment at Yorkshire College.
Mr. Edwin Holdsworth presided over the gathering with Mr. W Thornton as vice-chairman. Good wishes were expressed, and songs contributed by Messrs J Alderson. T. Nutter, Dracup. Harrison. Watson, Bradley. Banjo selections were played by Mr J. Gibbon, Shipley.

George died 24 August 1927. In his will he left £593 1s to his widow. (Worth c£37,000 in 2019)

Click to magnify

(George Gilbert c1890's)

(Biography compiled with the help of Bob Gilbert, a great grandson of George.)

Gill, Beatrice Agnes
13 December 1885 – 1969

Beatrice Agnes Gill was the daughter of Frank Gill. Frank was born c1864 in Grimwith near Skipton. He married Martha Elizabeth Dawson 29 November 1884 at Bradford Cathedral.

Beatrice, their only child, was born 13 December 1885 in Shipley. In 1891 they were living with Martha's parents at 21 St Paul's Terrace in Shipley. Frank was employed as railway goods clerk. In 1901 they lived at 35 Park Road in Windhill. By 1911 they were at 12 Norwood Road with Beatrice working as a burler & mender. Beatrice remained here in 1962. Her mother died in 1932 and her father in 1946, they were buried together in Hirst Wood Cemetery Shipley.

Extract from a report in the Shipley Times 20 June 1919 as follows:

An examination of the employees of Sir Titus Salt, Bart., Sons, and Co., Ltd., Saltaire Mills, who recently attended a course of ambulance instruction at the Cafe, Saltaire, has resulted as follows: —Passed for First Aid Certificate): — Beatrice Gill.

Beatrice, who never married, died in 1969.

Gill, Robert
1858 – 10 April 1927

Robert Gill was the son of William Gill. William was born 1834 in Leeds. He married Ellen Bleasden 22 May 1852 at St Peter's Leeds.

Robert, the third of six children, was born 1858 in Leeds. In 1861 the family were living in Leeds with William working as a watchman. By 1871 they had moved to 8 Mary Street in Saltaire with William still a watchman and Robert working as a spinner. William died in 1877. By 1881 widowed Ellen and Robert, now a wool comber, were living at 43 Helen Street in Saltaire. Ellen died in 1916.

Robert married Lucy Ann Hey 6 August 1892 at Saltaire Congregational Church. They had one daughter, Ada, born 1897 in Saltaire. By 1895 they were living at 28 Titus Street in Saltaire. Remaining in Saltaire from 1904 they lived at 19 Whitlam Street before moving to 16 Herbert Street around 1914.
Robert died 10 April 1927.

Report from Shipley Times 22 April 1927 as follows: -

The funeral of Mr. Robert Gill, 16 Herbert Street, Saltaire, took place at Nab Wood Cemetery on Thursday last week. Mr. Gill, who was in his 70th year, was Saltaire Cricket Club's veteran scorer. Before the interment a service was held at Saltaire Congregational Church, conducted by the Pastor (Rev. J. Alexander Booth), who also officiated at the graveside. The choir, which Mr. Gill had been a member of for 52 years, was in attendance, and Mr. W. Sutcliffe was at the organ.
The bearers (members Congregational Church choir) were Mr. Reg. Illingworth, Mr. C. Holgate, Mr. F. Dracup, and Mr. F. Moss.
The chief mourners were Mrs. Gill (widow). Mr. and Mrs. Thornton (son-in-law and daughter), Mr. and Mrs. Ben Gill (brother and sister-in-law), Mr. and Mrs. Joseph Gill (brother and sister-in-law), Mr. and Mrs, Arthur Gill (brother and sister-in-law), Mrs. Firth (sister), Miss Evelyn Gill (niece), Mr. and Mrs. Dibb (brother-in-law and sister-in-law), Mr. and Mrs. Hey (brother-in-law and sister-in-law), Mr. and Mrs. J. Walker, and Mrs. Thornton.
Saltaire Cricket Club was represented by Mr. Fred White, Mr, J. A. Farndale, Mr. J. C. Lee, Mr. N. Bailey (secretary), and Mr. F. Guerin (treasurer).
Mr. S. Law represented the combing department of Salt's (Saltaire) Ltd., where Mr. Gill had been employed for 54 years. Mr. Stephenson, of Saltaire, carried out the funeral arrangements.

In his will he left £147 11s 6d (worth c£8,500 in 2015) to his daughter, Ada Thornton (she had married George Thornton in 1922) and to his brother in law, John William Hey.

For over forty years Robert was the scorer for Saltaire Cricket Club and a member of Saltaire Congregational Church Choir.

Gott, Annie
16 June 1904 – 1961

Annie Gott was the daughter of Isaac Marshall Gott. Isaac was born c1875 in Shipley. He married Jane Wilson in 1903.

Annie, the eldest of five children, was born 16 June 1904. She was baptised 17 July 1904 at Holy Trinity church in Bradford. In 1911 they were living at 16 Ostler Road with Isaac working as a tailor.

Annie was a burler and mender at Salt's Mill in 1925 as per the following article from the Shipley Times 3 April 1925:

While walking along Saltaire Road during the breakfast interval on Saturday, Miss Annie Gott (20), burler and mender, living at 16, Oastler Road, Saltaire, employed by Messrs. Salt's Ltd., was knocked down by a motorcycle. She was taken to Sir Titus Salt s Hospital, where it was found that was suffering from scalp wounds and shock, but that her injuries were not of serious nature. She was. however, detained.

Annie moved with her parents to 17 Albert Road in Saltaire around 1931. Her mother, Jane died in 1938. In the 1939 register spinster Annie was a burler and mender living with her widowed father at 17 Albert Road.
Isaac living at The Cricketers Arms, Chapel Street in Eccleshill died 23 December 1960.

Annie died in 1961.

Grange, Alfred
23 July 1901 – 9 January 1959

Alfred Grange was the son of Ernest Grange. Ernest was born 17 July 1871 in Calverley. He married Eliza Bradbury 22 June 1895 at St Luke's Manningham.

Alfred, the elder of two children, was born 23 July 1901 in Manningham. He was baptised 18 August 1901 at St Luke's Manningham. In 1911 they were living at 31 George Street in Shipley with Ernest working as a warp twister.

Alfred married Ellen Hudson Woodward in 1923. They had a daughter Berry, born 3 September 1930, and a son Ernest born 23 March 1935. They lived with Alfred's parents until 1932 when they got their own home at 41 George Street in Saltaire. Alfred's father died 20 December 1946 and he was buried in Nab Wood Cemetery Shipley.

Extract from a report in the Shipley Times 10 February 1954 as follows:

TELEVISION DAY AT SALTAIRE MILLS
For 40 minutes on Monday evening a skeleton staff took over the mill and answered the questions of BBC commentators Jean Metcalfe and Brian Johnston.
The programme took viewers through every department in the mill, and they heard local people explaining their own particular line.
Alf Grange, of 41 George Street, Saltaire, who has been a twister at the mill for 35 years demonstrated his job to Miss Metcalfe.

Greaves, John Wilcock
1877 – 1919

John Wilcock Greaves was the son of Ernest Greaves. Ernest was born c1849 in Shipley. He married Lydia Wilcock 31 October 1868 at St Wilfrid's Calverley. They had 11 children. In 1871 they were living at 10 Amelia Street in Saltaire with Ernest working as a spinning overlooker.

John was born 1877 in Saltaire. In 1881 they were living at 37 Whitlam Street. In 1891 & 1901 they were at 10 Jane Street with John working as a machine fitters' labourer.

John, of 31 Mary Street, married Clara Elizabeth Ward 13 April 1909 at St Paul's Shipley. They had a son, Albert, born 4 December 1910. In 1911 they were living at 5 Ada Street with John employed as a wool comber. By 1918 they had moved to 52 George Street. Working at Saltaire Mills John did not serve in WW1.

Extract from a report in the Shipley Times 17 May 1918 as follows:

Sixty-eight cases from Sir Titus Salt, Bart., Sons and Co., Ltd., Saltaire, were disposed of last Friday night by the Shipley Tribunal. Coun. T. Hill, J.P., presiding.
Postponements to various dates were given to the following (including) John Greaves, 41, married, Grade C2, card jobber.

John died 1st Qtr. 1919. In 1939 his widow, Clara, was living in Morecambe with their son Albert. Clara died in Morecambe in 1966.

Researched by Colin Coates.