Colin Coates
Colin Coates writes: After working for 46 years and living in Saltaire for twelve years, I retired at the end of 2018 and relocated to Hervey Bay in Queensland, Australia, with my wife, Maree, who is Australian. As my research is done online there is no reason why I cannot continue researching Saltaire's fascinating history.

With the help of Flinty Maguire, my work is published on the Saltaire Village website. The WW1 Saltaire Story was my first project. Research continues on Saltaire life after WW1; the WW2 Roll of Honour; Reel Lives - the women who worked in local mills; and the Second Boer War Roll of Honour.

I would like to thank Flinty for publishing my work on the Saltaire Village website. It is a website all those interested in Saltaire should be proud of. I intend adding to its content for many years to come.

QUESTIONS, COMMENTS & INFORMATION
Should you have any queries, comments or information to offer please do not hesitate to contact me by email.

CONTACT
NEW!
The
BIG LIST
of all biographies with links
Over 1200 names appear on our BIG LIST arranged in alphabetical order for easy searching. Each name has a link to the information about that person and the list includes ALL BIOGRAPHIES researched by Colin Coates on this website. Colin's research is ongoing and the list will be regularly updated as more biographies are added.

Colin's biograhies are grouped into sections:
NEW! All biographies - the big list of ALL names (in alphabetical order) taken from the groups below.
Reel Lives (women who worked in Salts Mill, immortalised by artist, Caren Garfen's Cloth and Memory exhibition)
Mill Workers (men and women who worked in Salts Mill)
Extra/additional Biographies (people connected with Saltaire, or who lived in Saltaire)
Reel Lives


Colin Coates: In August 2013, I visited the Cloth & Memory exhibition in Salts Mill, where I saw an interesting exhibit by a British artist named Caren Garfen. She had researched the 1891 census for women born and living in Saltaire who worked in the mill. Caren had recorded the details of these women on tiny plaques on the end of cotton reels, representing the bobbins at the mill. Each reel had a ribbon extending from it, detailing their addresses. The piece was very thought provoking. I began to research the lives of these women.

There is now a permanant exhibition in Salts Mill called "People and Process" featuring Caren's exhibit. I have now researched the biographies of 108 of the Reel Lives women. That information is available in Salts Mill, and here on the Saltaire Village Website.
Mill Workers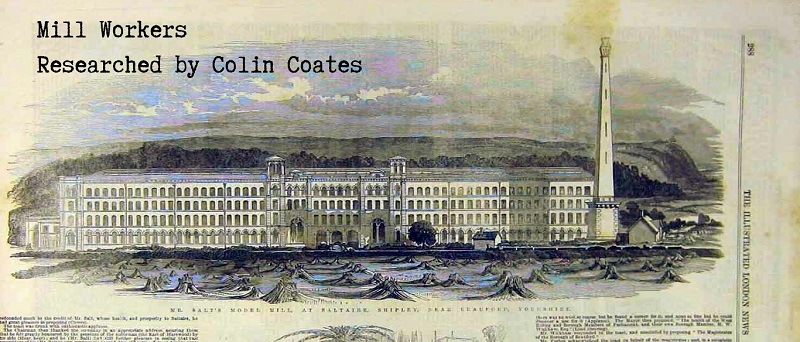 Colin Coates: Saltaire Mill operated from 1853 until 1986 and in that time it was home to thousands of workers. However, few records exist as to who these workers were. The censuses from 1861 to 1911 show the workers' occupations but they do not show where they worked. Here you will find biographies of those who we know worked in the Mill.
Saltaire House Histories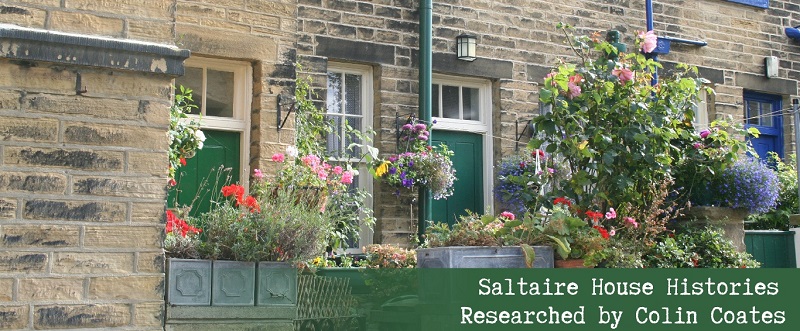 Colin Coates, May 2020: The houses that belong to Saltaire were built in seven phases between1853 and 1875. In the 1881 census 4325 people occupied 825 dwellings. Taking information from the censuses 1861 to 1911, the Electoral Registers and reports found in the British Newspaper Archives we can create a history of every house in Saltaire from when it was built up to 1960. The histories will be listed alphabetically using house numbers as they are today. House number changes will be detailed in the house histories.

Did you know Victoria Road was originally named Victoria Street, and several houses in Victoria Road have had three numbers? Gordon Terrace was built in two phases before becoming part of Bingley Road; and Edward Street starts at Number Six. Did you ever wonder where the railway station master lived?

When complete these house histories will reveal all and give us further insight into Saltaire's fascinating history.
Additional Biographies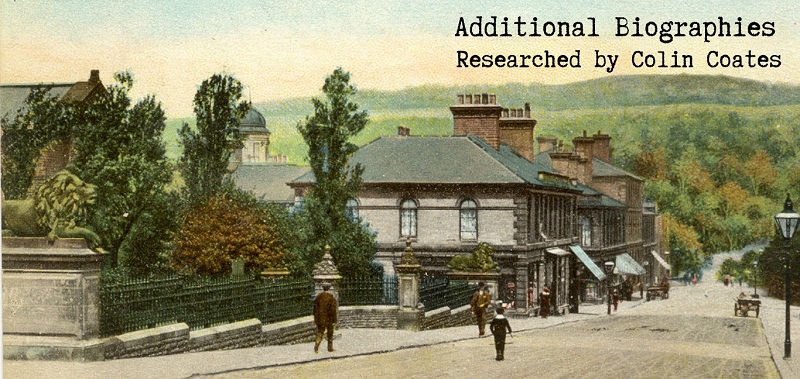 Research uncovers the names of people connected with Saltaire who didn't serve in wars or work in mills. Here are their mini-biographies.
News: 100 years ago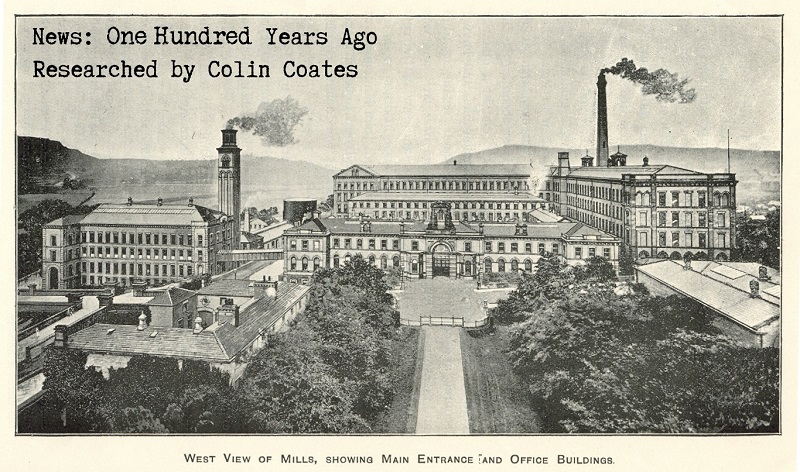 Follow what was happening in Saltaire 100 years ago. This news is post WW1 and is updated monthly. The primary source of this information is the Shipley Times newspaper which was published every Friday.

Where possible, I have used the exact wording from the newspaper. There are also links to biographies.
Second Boer War Roll of Honour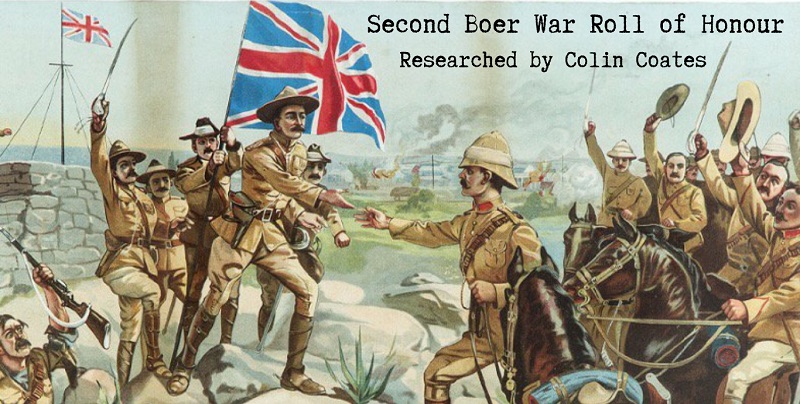 Colin Coates: During my research of WWI soldiers, I found out Gordon O'Donnell had two brothers, John and Herbert, who both lost their lives in the Second Boer War, 11 October 1899 to 31 May 1902. Accordingly, are the biographies of John and Herbert O'Donnell. Research continues and the biographies will be added as new information surfaces. [August 2017.]
WW1 - The Saltaire Story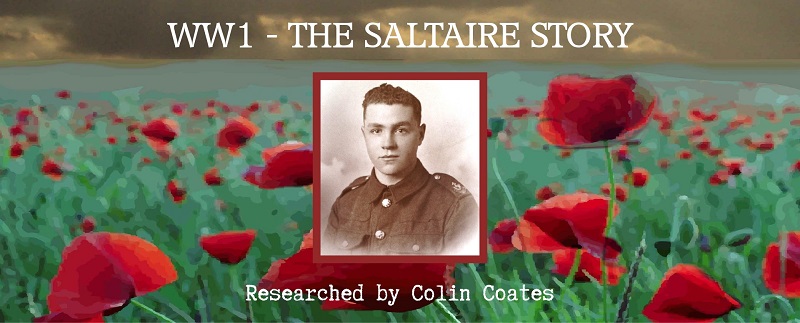 Colin Coates: It all began when I relocated to Saltaire in 2011 and became interested in the fascinating history of the village and its people. Following a meeting of the Saltaire History Club, I was inspired to research the story of Saltaire during World War One.

Using information from local Rolls of Honour, online resources such as Ancestry and CWGC, and newspaper cuttings from the Shipley Times, The Roll of Honour links to information about each soldier. The WW1 Diary help us understand what it was like to live in Saltaire during and after the Great War. It has weekly entries from 1914 - 1918. From 1919 onwards, it is updated monthly. There are also extra biographies of Saltaire characters, and snippets of information pertinent to that time.

WW1 Roll of Honour | WW1 Diary | Extra biographies | Snippets
WW2 Roll of Honour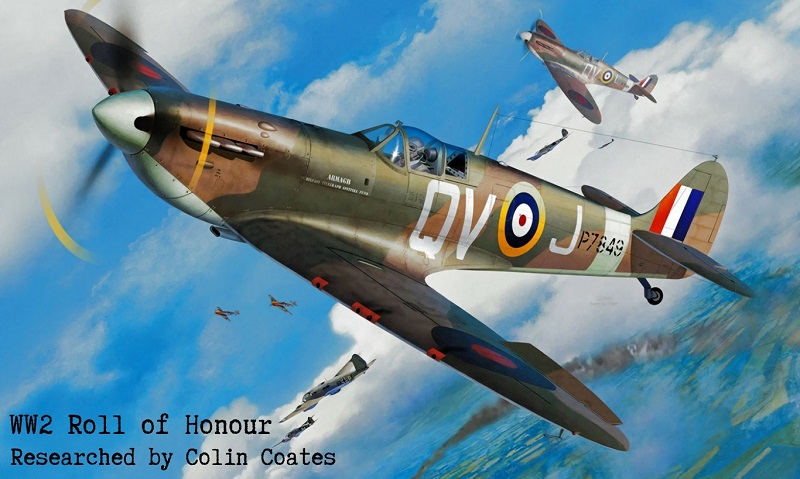 Colin Coates: This section is to honour the men and women who lived in Saltaire and served their country in World War Two. There are fewer entries here than in World War One, but each and every one of them should be remembered with pride. Each name on the WW2 Roll of Honour is linked to a biography.

In addition, there is a WW2 Saltaire War Diary helps us understand what it was like to live in Saltaire during WW2. It begins in January 1939 and is updated monthly.
The Saltaire Sentinel
Colin Coates wrote a regular column for The Saltaire Sentinel, a local monthly newsheet, edited by its esteemed founder, James Duncan. Quirky and characterful, it celebrated the unique flavour of Saltaire, World Heritage site, and its history and people. The paper ceased when James died in January 2018.

Copies of the archived Saltaire Sentinel are available on this website.