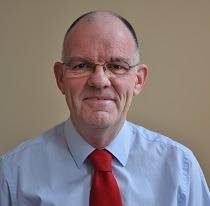 Colin Coates, historian
Reel Lives
Mill Workers
WW1: The Saltaire Story
WW2: Saltaire soldiers
Second Boer War
Social History

| Mill Workers index | Mill Workers, K

Mill Workers' Biographies, K

A | B | C | D | E | F | G | H | I | J | K | L | M
N | O | P | Q | R | S | T | U | V | W | X | Y | Z

Klos, Stanislaw
c1907 – 1975

Stanislaw Klos married Stanislawa Koziol in 1948 in the Worth Valley district.

Report from the Shipley Times 11 June 1952 as follows:-


An accident at the Shipley works of Salts (Saltaire) Ltd. had a sequel when the firm was summoned for not having machinery securely fenced. Mr. J. R. Phillips, defending, entered a plea of "not guilty" on behalf of the firm, but later changed the plea to one of "guilty."
Inspector of Factories, Miss N. Curry, said that a Polish operative sustained severe injuries while oiling gear wheels of a backwashing machine, used for washing wool. His right arm had to be amputated. There was no fencing provided for the gear wheels, but there was a wooden barrier enclosing an area around the transmission machinery. It was impossible to oil while outside the barrier, and the worker had to go inside the barrier.
Miss Curry said it was the duty of the Polish workman to look after 15 machines in the combing department. Included in his duties was that of oiling the machines twice a day.
On 1 April he went to a backwashing machine which was not in motion. He went inside the barrier to oil the gears, but the machine was set in motion, and the man's arm was injured, being caught in the spokes of the gears.
The injured man was Stanislaw Klos, aged 45, of Union Street, Charlestown, Baildon.
Mr. Phillips said there was a substantial wooden guard for the machine, and it was. he suggested, a "proper and regular" guard. The machine had been in operation for about 30 years, and there had been no complaints from factory inspectors or anybody else. On the day in question Mr. Klos had seen that the machine was not in motion, and had gone to oil it. He assumed that the machine operator had seen him. and would not restart the machine. But the operator, who had been awav for new supplies, restarted the machine not knowing Mr. Klos was there.
Mr. Phillips suggested that the company had been let down by the men on the machine.
The firm had been pioneers in providing welfare services for employees.
The company was fined £5 with £2 4s costs.

Report in the Yorkshire Post 27 February 1954 as follows: -

Mr. Justice Donovan awarded damages of £2,686 to Stanislaw Klos, a Pole, of Union Stree, Charlestown, Baildcn, for the loss of his right arm after an accident while employed by the defendants. Salts (Saltaire) Ltd.
Mr. B. Withers Payne, for Klos. said he was employed as general handyman by the firm.. He was oiling a machine in the combing department when, without warning, the operator started the machine and Klos's right arm was caught. It had to be amputated later.
Before coming to this country Kios was deported from Poland to Russia and after spending a considerable time in concentration camps he fought for various armies in the Far East.
Klos had become progressively neurotic, and his previously cheerful character had completely changed.

Stanislaw died in Bradford in 1975. His wife Stanislawa died in Bradford in 1981.

Kolosowkyj, Alexander
???? – ????

Report from Shipley Times 11 November 1953 as follows: -

An incident at Salts Mill, Saltaire, between two foreign workers had a sequel Bradford County Court on Tuesday. A Ukrainian, Alexander Kolosowkyj, of Picton Street, Bradford, alleging he was assaulted by workmate, Wasily Ruchtin, of Spring Gardens, Bradford, claimed £l00 damages from him, following injuries he had received. He was awarded £75 damages, plus £4 17s. 3d. for loss of wages.
Judge Myles Archibald said it was a disgraceful and cowardly attack and dismissed the counter claim of Ruchtin for £l7 6s. for loss of wages following his dismissal from work.
Mr D S Forrestor-Paton, for Kolosowkyj, said the two men were in charge of three combing machines in the mill and they operated one and a half each. On July 24 one machine was under repair and the men should have operated one each but there was a disagreement and Ruchtin, it was alleged, hit Kolosowkyj on the face, knocking him to the ground, where he hit him with a can and kicked him.
As a result of his injuries Kolosowkyj was off work for a week and had since complained of headaches and had difficulty breathing through his nose. He was troubled with deafness for a week after the incident. Ruchtin was dismissed from his job.
Ruchtin. in evidence, claimed that Kolosowkyj used an offensive word and all he (Ruchtin) did was to push him. and he (Kolosowkyj) fell over. Ruchtin denied kicking or striking the other man.

Researched by Colin Coates.