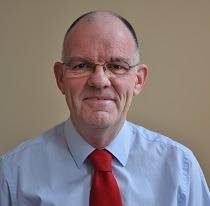 Colin Coates, historian
Reel Lives
Mill Workers
WW1: The Saltaire Story
WW2: Saltaire soldiers
Second Boer War
Social History

| Mill Workers index | Mill Workers, E

Mill Workers' Biographies, E

A | B | C | D | E | F | G | H | I | J | K | L | M
N | O | P | Q | R | S | T | U | V | W | X | Y | Z

Easy, Florence (nee Horsfall)
2 July 1902 – 1993

Florence (known as Florrie) Horsfall was the daughter of Robert Horsfall. Robert was born 1880 in Saltaire. He married Agnes Cormack 4 August 1900 at St Paul's Shipley. In 1901 they were living at 23 Mary Street in Saltaire with Robert employed as a carter for a coal merchant.

Florence was born 2 July 1902 in Saltaire. She was baptised 29 October 1902 at Saltaire Congregational Church with the family living at 24 Caroline Street. By 1911 they had moved to 7 Joseph Street in Shipley with Robert working as a horse keeper. Robert died in 1916.

Florence was employed in the burling and mending department of Salts Mill until she married Harry Easy 4 June 1927 at Saltaire Methodist Church. They had one son and one daughter. They lived all their married life at 8 Shaftsbury Avenue in Windhill. They were both members of the Labour Party and Harry served as a Councillor for Shipley South & Central Wards.

Harry died 30 December 1972; Florence died in 1993.

Eccles, John
c1854 – 1909

John Eccles was born c1854 in Preston. He married Mary Ann Milligan in Bradford in 1875. They had two children; Evelyn Elizabeth born 1877 and James Arthur born c1880.

From before 1881 they lived at 9 Lockwood Street in Saltaire. James worked as a bookkeeper/clerk in a worsted mill. His daughter, Evelyn, died 1 August 1894, aged just 17.

John was working at Salt's Mill in 1870 when he gave evidence at an inquest into the death of a fellow worker, Thomas Baxter.

John died in 1909. In 1911 his widow was living at 6 Harold Place in Saltaire.

Eccles, William Henry
9 May 1860 – 12 July 1929

William Henry Eccles was the son of James Eccles. James was born c1829 in Lancashire. He married Elizabeth Bleasdale 7 August 1853 at St John's Preston.

William Henry, the fourth of eight children, was born 9 May 1860 in Baildon. He was baptised 24 June 1960 at St John's Baildon. In 1861 they were living at 33 Ada Street in Saltaire with James employed as a wool sorter.

James's wife, Elizabeth, died before 1871. In 1871 widowed James was living with his children at 28 Caroline Street. James married Charlotte Greaves 7 September 1871 at Bradford Cathedral. The marriage was short lived as Charlotte died in 1872. Twice widowed James then married Martha Davison in 1873.

In 1881 William was a railway booking clerk living in London. He married Emma Harold 29 May 1866 at St Martin's Camden. In 1891 & 1901 they lived at 47 Caroline Street in Saltaire. They had a son, Eric, born in 1900. By 1911 they were at 5 Harold Place, where they remined until their deaths.

As reported in the Shipley Times, 7 November 1924, William retired from the position of cashier at Saltaire Mills. He started at the mill as a boy in 1868. He returned as a clerk at the mill following working on the railways for 14 years.

William's wife, Emma died 23 July 1926 and was buried at Nab Wood Cemetery Shipley alongside her mother. William joined them when he died 12 July 1929.

Egarr, Arthur Ridgway
31 August 1883 – 2 December 1962

Arthur Ridgway Egarr was the son of Emily Egarr (father unknown). Arthur was born 31 August 1883 in Bradford. In 1901 he was living with his mother and her mother in Horton, Bradford. He went on the Saltaire Mills Office Staff Annual half day outing to Arnside on 19 May 1906.

Arthur married Lucy Harriet Searle in 1908 in Bradford. In 1911 the married couple were living with Arthur's mother and Aunties in Bradford. Working at Saltaire Mills Arthur did not serve in WW1.

Extract from a report in the Shipley Times 17 May 1918 as follows:

Sixty-eight cases from Sir Titus Salt, Bart., Sons and Co., Ltd., Saltaire, were disposed of last Friday night by the Shipley Tribunal. Coun. T. Hill, J.P., presiding.
Postponements to various dates were given to the following (including) Arthur R Egarr, 35, married, Grade 3, head shipping clerk in pieces department.

Lucy, Arthur's wife, died in 1959 in Bradford. Arthur died in St Luke's Hospital in Bradford 2 December 1962. His home was at 24 Spring Head Road in Bradford. In his will he left £460 7s to Jack Kenneth Egarr, a coal merchant's depot manager.

Ellis, Fred
19 Mar 1853 – 1947

Fred Ellis was the son of Joseph Ellis. Joseph was born 1829 in Halifax. He married Sarah Ann Naylor 21 November 1852 at St John's Halifax. They had at least five children.

Fred, their eldest child, was born 19 March 1853 in Bradford. In 1861 the family were living at 9 Whitlam Street with Joseph working as a warehouseman. Fred started work at Saltaire Mills 19 March 1861, his eighth birthday. In 1871 the family were living at 21 Victoria Road with Fred working as an overlooker.

Fred married Annie Elstrub 20 Dec 1873 at All Saint's Bingley. They had a daughter Edith born in 1875 and a son Harold born 1884. In 1881 they were living at 25 Titus Street; in 1901 and 1911 they were residing at 57 Victoria Road.

Report from the Shipley Times 13 March 1908 as follows:

ROBBERY AT SALTAIRE.
On Friday evening the residence of Mr. Fred Ellis, Victoria Road, Saltaire, was entered by thieves. The family were at Baildon at the time attending festivities in connection with the wedding of their son. A neighbour noticed three men knocking on Mr. Ellis's door, but thought they were insurance agents. There is little doubt that they were the thieves, possibly the same gang that recently committed robberies in the Nab Wood district. Fortunately, an old silver watch is all that is missing from Mr. Ellis's house.

Report from the Shipley Times 23 December 1933 as follows:

Mr. and Mrs. Fred Ellis, of 57 Victoria Road Saltaire, celebrated the diamond anniversary of their wedding on Wednesday. Mr. Ellis was born in Bradford but has lived in Shipley since he was three years old. He began work at eight in the Saltaire Mills and became a combing overlooker ten years later. He retired on a pension in 1927, after 66 years' service without a break.
In his younger days he was a notable cricketer. He assisted in the formation of the Saltaire Cricket Club and played with the first team as batsman and wicketkeeper until he retired from the game in 1887. In those days the club consisted largely of employees of the Saltaire Mills, and the team was known as the "Millboys in white."
In 1877 he played with the Saltaire and district "XV.," which defeated the full Notts County team, and he scored nearly 100 runs against the bowling of Billy Barnes, Morley, and Flowers.
Two years later he was selected by the M.C.C. to play with a team of All-England colts at Lord's and scored an outstanding success. To-day, at the age of 80, he is in excellent health, and one of the happiest of men.
Mrs. Ellis, who is 78, is a native of Birkenshaw. They were married at the Bingley Parish Church, and have one son, one daughter, five grandchildren, and two great grandchildren.

Annie died in 1935. In the 1939 Register widowed Fred was living with his married daughter's family in Baildon. By 1943 he was living at 31 Kirkgate in Shipley. Fred died in 1947.

Ellis, Joseph
1 February 1829 – 2 November 1903

Joseph Ellis was the son of Mordecai Ellis. Mordecai was born c1805 in Hipperholme. He married Sarah Briggs 13 August 1828 at St John's Halifax.

Joseph, the second eldest of six children, was born 1 February 1829 in Hipperholme. He was baptised 8 March 1836 at St Matthew's Lightcliffe. In 1841 the family were living in Brighouse with Mordecai working as a weaver. His wife, Sarah, died in 1845. He married Suky Blackley 3 December 1849 at St John's Halifax. In 1851 they were living in Hipperholme. Mordecai died in 1889.

Joseph married Sarah Ann Naylor 21 November 1852 at St John's Halifax. They had five children. In 1861 they were living at 9 Whitlam Street in Saltaire; in 1871 & 1881 at 21 Victoria Road in Saltaire. Sarah Ann died in1883. In 1891 widowed Joseph was living with his daughter, Ada, and her husband, Bottomley London, at 32 Albert Road (re-numbered 63) in Saltaire. In 1901 he was living with his son Edwin and his family at 34 Albert Road (re-numbered 67).

Joseph died 2 November 1903 and he was buried two days later in St Paul's Churchyard, Shipley. Report in the Shipley Times 6 November 1903 as follows:

Out of the chain of Saltaire history another staunch connecting link has gone with the decease of Mr Joseph Ellis, who passed away on Monday morning, about 6 30, at the residence of his son, Mr Edwin Ellis, 34 Albert Road, Saltaire. The commencement of his final illness was about a year ago, when there were signs of heart disease, but he was able to go about for a period of six months until last spring, when a serious attack of heart trouble caused his confinement to the house for a period, and after he had partly rallied from the effects, he went to Morecambe. However, he was there taken suddenly worse again and was brought home as soon as possible, where be again rallied his fast diminishing stock of strength. He then went about until month ago, when commenced the final spell of his malady, which had a fatal ending on Monday last. His illness has not been of a painful character, but his vitality slowly ebbed away, and bis end came very peacefully and quietly in bis 76th year. He leaves a grown-up family of two sons and two daughters.
A native of Lightcliffe, Mr Ellis first came into Salt's employment when was about 21 years of age, having obtained a position in the Union Street Works at Bradford. When the Saltaire works were erected the deceased gentlemen removed the sphere of his labours there, where he was employed in the warehouse. A year after his arrival ha was promoted to the position of one of the managers of the top and noil department, which post he held for 38 years, up to the Saltaire Jubilee Exhibition year, 1887, when he retired from work.
In politics Mr Ellis was a staunch Liberal, and for period of he was a member of the committee of the Shipley Liberal Club. His chief work, however, was in the management of local government affairs. In December of 1891, on the amalgamation of the Windhill and Shipley Local Board, the deceased gentleman offered himself for public service, and was returned for the West Ward. He served the West Ward until his death.

Joseph's son, Fred, also worked in Saltaire Mills.

Researched by Colin Coates.