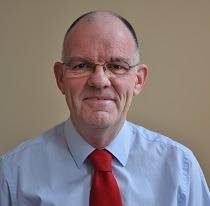 Colin Coates, historian
Reel Lives
Mill Workers
WW1: The Saltaire Story
WW2: Saltaire soldiers
Second Boer War
Social History

| Mill Workers index | Mill Workers, L

Mill Workers' Biographies, L

A | B | C | D | E | F | G | H | I | J | K | L | M
N | O | P | Q | R | S | T | U | V | W | X | Y | Z

Leeming, Helena (nee Horne)
27 November 1900 – 12 July 1979

Helena Horne was the daughter of Abraham Horne. Abraham was born 25 January 1877 in Wibsey. He was baptised 1 January 1879 at Bradford Cathedral. Abraham married Mary Anne Jagger, 7 July 1900, at All Saints Bingley. They had three children: Helena, Edith and Herbert.

Helena was born 27 November 1900 in Shipley. She was baptised 30 January 1901 at Saltaire Congregational Church. In the 1901 census they were living with Abraham's parents at 3 Katherine Street, with Abraham working as a painter. By 1911 the family had moved to 12 Queens Road in Shipley. Helena worked as a burler & mender at Saltaire Mills from 1912 to around 1925. Helena's sister, Edith, worked as a burler & mender at Saltaire Mills. By 1919 Helena and her parents had returned to Saltaire living at 7 Katherine Street.

Helena aged 22 married John Leeming 9 June 1923 at St Peter's Shipley. They had a son, Derek, born 24 July 1925 in Katherine Street and a daughter Rita born 1930. By 1930 the family were living at 35 Ash Grove in Bingley. Through John's work they subsequently lived in Cardiff, Leicester and Altrincham. In the 1939 Register they were living in Altrincham in Cheshire with John working as a sales manager at a drapers. John, having served in WW1, was outside the conscription age for WW2. He was obliged to work in a job directly connected to the war and was offered a National Savings job in Bristol which he declined. Instead he worked for his brother in law, Harold Dewhurst, who had a small engineering works, D K Engineering, located on the Baildon side of Shipley bridge over the River Aire. The family moved to Trenance Drive in Shipley. Their son, Derek worked for Harrison & Page haulage contractors in Shipley before joining the R.A.F. in 1943.

John died in Lancashire in 1876. Helena died 12 July 1979 at St Anne's on Sea in Lancashire.

(Compiled with the help of Derek Leeming, a son of Helena. Many thanks.)

Lightfoot, Alice (nee Camm)
c1872 –????

Alice Camm was the daughter of William Camm. William was born c1836 in Hull. He married Sarah Rawson in 1858 in Lincolnshire.

Alice, the fifth of seven children, was born c1872 in Lincolnshire. In 1881 the family were living at 4 Caroline Street in Saltaire with William working as a wool sorter.

Alice had an accident in the mill as reported in the Shipley Times 12 December 1885, as follows:

Alice Camm, a girl of about 13 years of age, daughter of William Camm, millhand, of 4 Caroline Street, met with an accident at the Saltaire Mills on Monday last. About five o'clock, p.m., she was sweeping out her "gate," when she fell with her leg under her. The result was that she fractured one of the bones and had to go home. On Tuesday she was taken to the Infirmary, where she still remains, under the care of Dr Carter.

Alice married Fred Lightfoot 27 April 1889 at Bradford Cathedral. They had a son, James, born in 1890. In 1891 they were living at 40 Ada Street in Saltaire with Fred working as a "gasser."

Fred emigrated to the USA in 1901. He arrived in New York 28 February, having sailed from Liverpool aboard the SS Teutonic.

(Colin's note – I can find no record of Alice and her son going to the USA, and I can find no record of them in the 1901 UK census.)

Lonsdale, William - Mill Worker
1880 – 18 June 1959


[Updated: 23 September 2019]

William Lonsdale was the son of Hartley Lonsdale. Hartley was born 1854 in Colne, Lancashire. He married Mary Ellen Hey in 1878.

William, the eldest of five children, was born 1880 in Bingley. The family lived in Bingley with Hartley working as a warp dresser. Following his wife's death in 1888 Hartley married Elizabeth Lund in 1889. They had one daughter.

William married Mary Jane Baker in 1903. Whilst living in Bingley they had two children in Bingley; Alfred Hartley (b1907) and Bertha (b1910). In 1911 they were living at 9 William Henry Street in Saltaire with William working at Salts Mill as a weaving overlooker. By 1915 they had moved to 34 Titus Street in Saltaire. In July 1916 William, a conscientious objector, made an appearance before the Shipley Tribunal to appeal to be exempted from military service. His appeal was unsuccessful and he was ordered to undertake non-combatant service.

(Colin's note – we can find no record of any military service.)

Extract from a report in the Shipley Times 20 June 1919 as follows: -

An examination of the employees of Sir Titus Salt, Bart., Sons, and Co., Ltd., Saltaire Mills, who recently attended a course of ambulance instruction at the Cafe, Saltaire, has resulted as follows: —Passed 2nd Examination (Voucher): —William Lonsdale.

William was a local Methodist preacher for over 50 years. The family moved to 9 Glenaire Drive in Baildon around 1929, where they lived here until the death of William. He died 18 June 1959 at the Duke of York Home in Bradford. His death followed a fall in Victoria Road, Saltaire, where he broke his leg. His widow, Mary Jane, died in 1961.

Researched by Colin Coates.