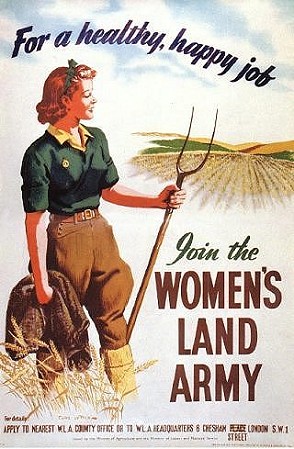 Colin Coates, historian
Reel Lives
Mill Workers
WW1: The Saltaire Story
WW2: Saltaire soldiers
Second Boer War
Social History

| WW2 Roll of Honour | Surnames beginning with B
WW2 Roll of Honour

Barsby, Constance Annie
19 December 1923 – 2004

Constance Annie Barsby was the daughter of Albert Barsby. Albert was born 21 January 1887 in Baildon. He married Annie Burnley in 1910.

Constance was born 19 December 1923. In 1939 she was living with her parents at 30 Daleside Road in Shipley. She was working as a minder in a textile mill.

Report from Shipley Times 26 August 1942 as follows: -

Two sisters serving in the Forces are Miss Queenie Barsby (23), who has been serving in the N.A.A.F.I. for eighteen months, and Miss Constance A. Barsby (18). who has been serving as a switchboard operator in the A.T.S. Signal Corps for eleven months They are the daughters of M and Mrs Barsby, 30 Daleside Road, Windhill, Shipley. They were both formerly employed at Salts (Saltaire) Ltd., Saltaire Mills.

Constance's mother died in 1948. Constance lived with her father at 31 Shirley Street, Saltaire. He died in 1974. Constance, a spinster, died in 2004.

Beaumont, Albert
????? – ????

Albert Beaumont married Ada Isabella Crowe in 1935. Report from Shipley Times 25 November 1942 as follows:

Signaller Albert Beaumont, husband of Mrs. A. Beaumont, 53 Mountain Street, Windhill, serving with the carrier pigeon service with the Royal Corps of Signals, was called up at the beginning the war. Before joining he was employed Salt's (Saltaire) Ltd., Saltaire Mills.

Around 1949 they moved to 72 Carr Lane in Shipley.

Beck, Harold
15 July 1909 – 1978

Harold Beck was the son James Booth Beck. James was born 1875 in Shipley. He married Eliza Dodgson 19 December 1903 at St Pauls Shipley. James was a carter living at 8 Ostler Road in Shipley and Eliza at 13 Gordon Terrace in Saltaire.

Harold, who had an elder sister, was born 15 July 1909. In 1911 they were living at 14 Fanny Street in Saltaire, with James working as a carter. Harold's father, James Booth Beck, served in WW1.

Harold, a deputy registrar at Nab Wood Cemetery, Shipley, married Hilda Jane Barnard, of Daisy Place, 18 July 1936 at Saltaire Congregational church. They had two children. In 1939 they were living at 63 George Street in Saltaire with Harold working as a grave digger.

Harold served in WW2. Sometime after 1948 Harold & Hilda emigrated to Canada. Harold died in 1978 in Toronto, Canada. Hilda died 24 May 2010 in Ontario, Canada.

Bedford, Arthur
20 January 1921 –????

Arthur Bedford was the son of Alfred Bedford. Alfred was born 24 August 1899 in Shipley. Alfred served in WW1. He married Lilian Harriet Hickman 10 July 1920 at Christchurch in Windhill.

Arthur was born 20 January 1921 in Shipley. In 1939 the family were living at 41 Albert Road in Saltaire with Alfred working as an iron moulder and Arthur was an apprentice twisting overlooker at Saltaire Mills.

Arthur served in World War Two in the R.A.F. as a leading aircraftman. In 1942 he was released to work in an air factory. Arthur married Hilda Margaret Gott in 1942. They lived at 32 Park Street in Shipley.

Birch, Frederick Arthur
27 January 1912 – 1980

Frederick Arthur Birch was the son of Walter Birch. Walter was born c1873 in Sheffield. He married Hannah Allen 21 June 1903 at All Saints Otley. In 1911 they were living in Rotherham with Walter employed as a colliery worker.

Frederick, their fourth surviving child was born 27 January 1912 in Rotherham. He married Bessie Horn in 1937. They lived with Bessie's parents at 2 Rhodes Street in Shipley. In 1939 Frederick was working as a mill weft room labourer.

Report from the Shipley Times 12 August 1942 as follows:

Private Frederick Arthur Birch, aged 30 years, was employed by Messrs. Salts (Saltaire) Ltd., before joining the West Yorkshire Regiment 1940. He is now serving in India. His wife and daughter reside at 2, Rhodes Street, Saltaire.

After the war Frederick lived with his mother at 20 Wellington Crescent in Shipley. Frederick died in 1980.

Boyes, Cyril
21 August 1909 – 1990

Cyril Boyes was the son of Sam Willie Boyes. Sam was born 1883 in Bradford. He married Manetta Woodhead 31 January 1909 at Bradford Cathedral.

Cyril, their first child, was born 21 August 1909 in Saltaire.
In 1911 the family lived at 11 Helen Street in Saltaire with Sam employed as a van man.

Cyril married Lily Stead in 1934. In 1939 they were living at 19 Herbert Street in Saltaire. Report from Shipley Times 1 July 1942 as follows: -

Cpl. C Boyes, husband of Mrs Boyes, 19 Herbert Street, saltaire, is serving in the Middle East. Before the war he was employed at Salts (Saltaire) Ltd. He has been a member of the Airedale Harriers for a number of years, winning his first Yorkshire cross-country medal at the age of 17.

Lily died in 1985; Cyril died in 1990.

Bray, Jack
???? –????

Jack Bray was the son of William Henry Bray. William was born 20 October 1890 at Grewelthorpe near Harrogate. He married Annie Evelyn Hanson 13 October 1912 at St Paul's Shipley. They lived at 27 Fanny Street in Saltaire with William working as a wool sorter.

Jack was educated at Saltaire Road schools and he worked for Messrs T & M Bairstow at Crosshills. He was a married man who served as a sapper in World War Two. His wife resided at Thornacre Road in Wrose.

Copyright © 2019 Colin Coates
All rights reserved.