Saltaire: World Heritage Site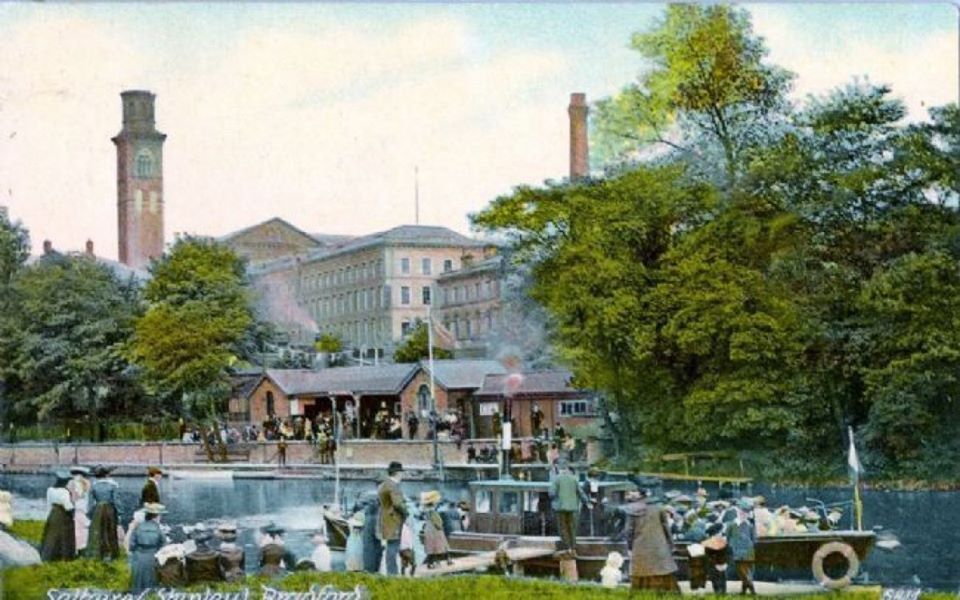 Saltaire Village is near Bradford in West Yorkshire, England. It is named after Sir Titus Salt who built a textile mill, known as Salts Mill and this village on the River Aire. Designed by architects, Lockwood and Mawson, Saltaire has beautiful Italianate architecture and a rich history. Saltaire Village was designated a World Heritage Site by UNESCO in 2001.
Saltaire is a village where people live. You don't have to book to come here and Salts Mill is free to enter. There are shops, places to eat, wonderful architecture and a lovely park.
Building Plan | Almshouses | Boathouse | Congregational Church | Demolished buildings | Dining Room | Hospital | Housing | Institute | New Mill | Railway station | Roberts Park | Salts Mill | School | Stables and carriage houses | After Titus |
How Saltaire happened | Saltaire, World Heritage Site