The School (built 1869)
Located on Victoria Road (flanked by lions), opposite Victoria Hall, formerly The Insitute.
Listed Grade II*
These notes are extracted from the Word Heritage Committee Nomination Document, 2001. You can download this comprehensive document from this website.
[You will need Acrobat Reader. If you don't have Acrobat Reader, you can download the software FREE. GET ACROBAT READER - FREE!]
Photographs and images are additional.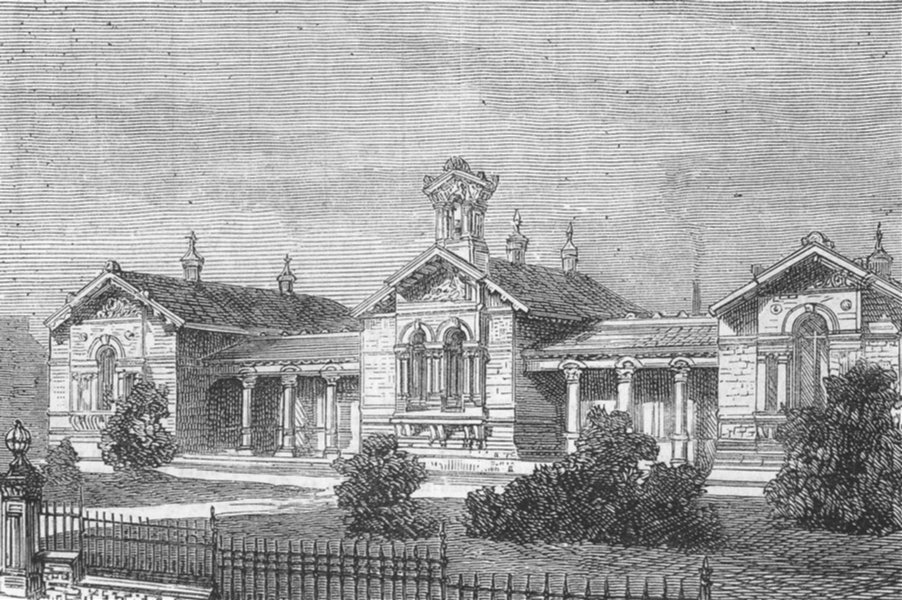 The single storey school is dated 1869 and is constructed of rock-faced stone with ashlar dressings. The building comprises three pedimented pavilions joined by a tower and three-bay open colonnade, with lower rooms behind. The central pavilion has a central part breaking forward with two round arched windows with console keystones flanked by Corinthian columns that supportan entablature. The tympanum is elaborately carved with a roundel bearing the Salt coat of arms with an alpaca to each side and foliage decoration. Above is an elaborate bell-turret with the carved figures of boy and a girl and a globe. The side pavilions project and each has a large Venetian window; in the tympanum of each is a roundel bearing the initials 'TS'. The pediments also have a croteria. A nine-bay, two-storey wing projects at the rear. The left and right returns are of eight bays with three bays to each side of a more elaborate two-bay gabled centre. There is a low, rock-faced stone boundary wall to the front area with cast-iron railings to the right and left sides with round bars and dog-bars with spearhead finials. Two large corner piers with sculpted lions by Thomas Milnes of London, represent 'Determination' and 'Vigilance'. The school was designed to take 750 children, with boys and girls segregated in the two principal rooms and infants in the smaller central room. The building is set back from the road and the front area, along with that of the Institute opposite, forms a garden square.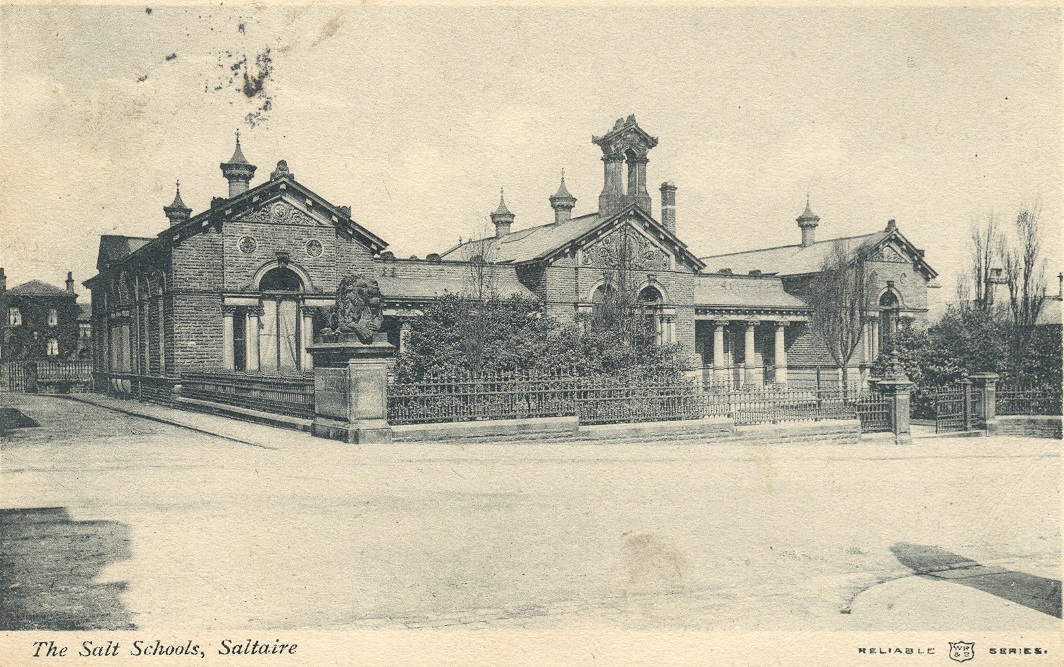 Click on image to magnify.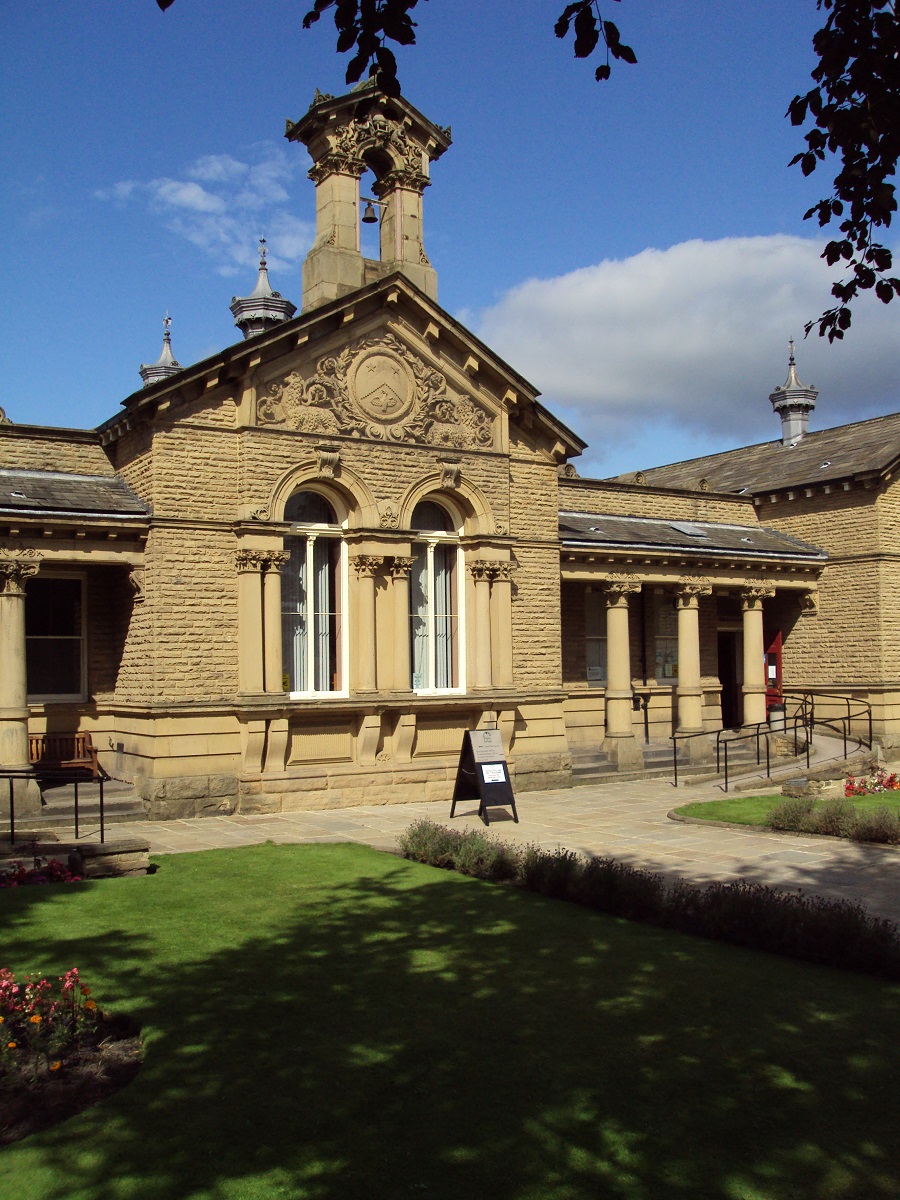 Saltaire School, now part of Shipley College.

Click on image to magnify.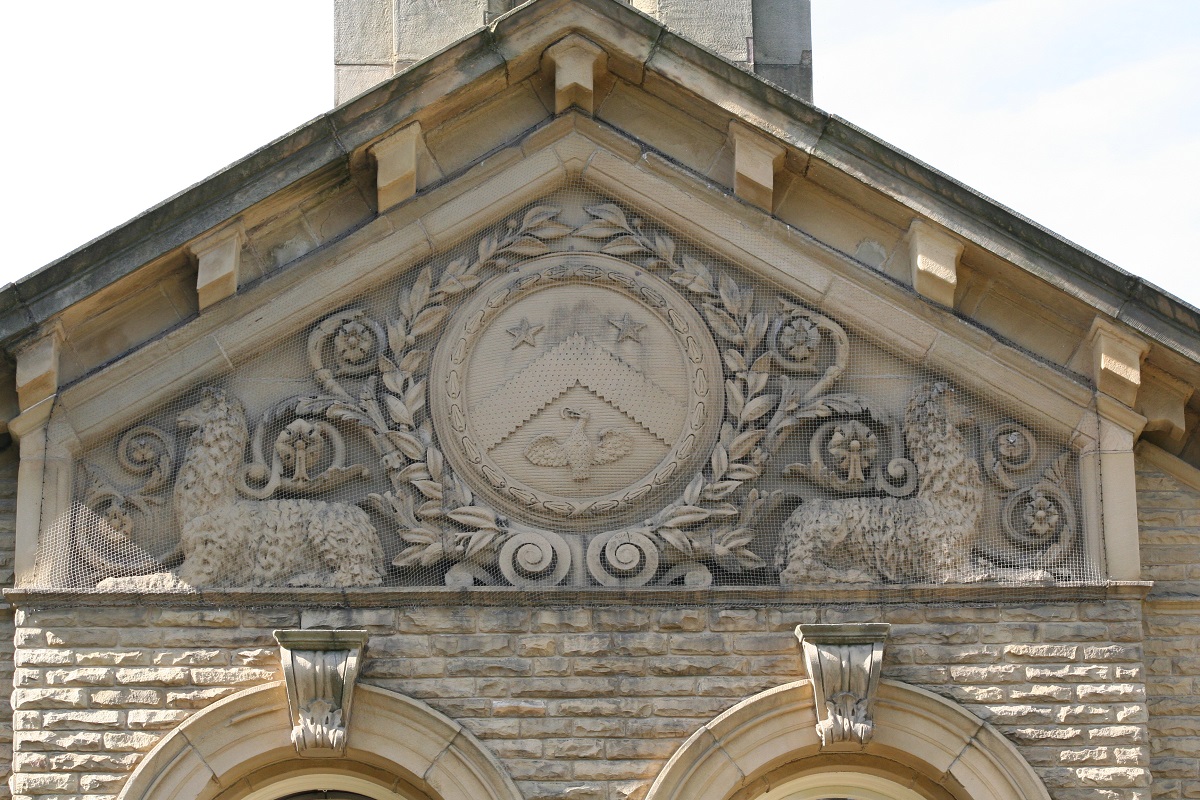 Salt Coat of Arms on the School, Victoria Street.
The School - now part of Shipley College - present
The School (now part of Shipley College) is in a good state of conservation. The building was extensively refurbished in 1992 which included the removal of all later additions to the building and restoration of the original fabric. At the same time an extension that mirrors the style of the original building was added to the rear. It is linked to the main building by two walkways. The building is fully occupied by Shipley College.