Stables and Carriage Houses (built between 1855 - 1868)
Located at the bottom (north end) of Victoria Road, adjacent to the Church.
Listed Grade II*
These notes are extracted from the Word Heritage Committee Nomination Document, 2001. You can download this comprehensive document from this website.
[You will need Acrobat Reader. If you don't have Acrobat Reader, you can download the software FREE. GET ACROBAT READER - FREE!]
Photographs and images are additional.

Click on images to magnify.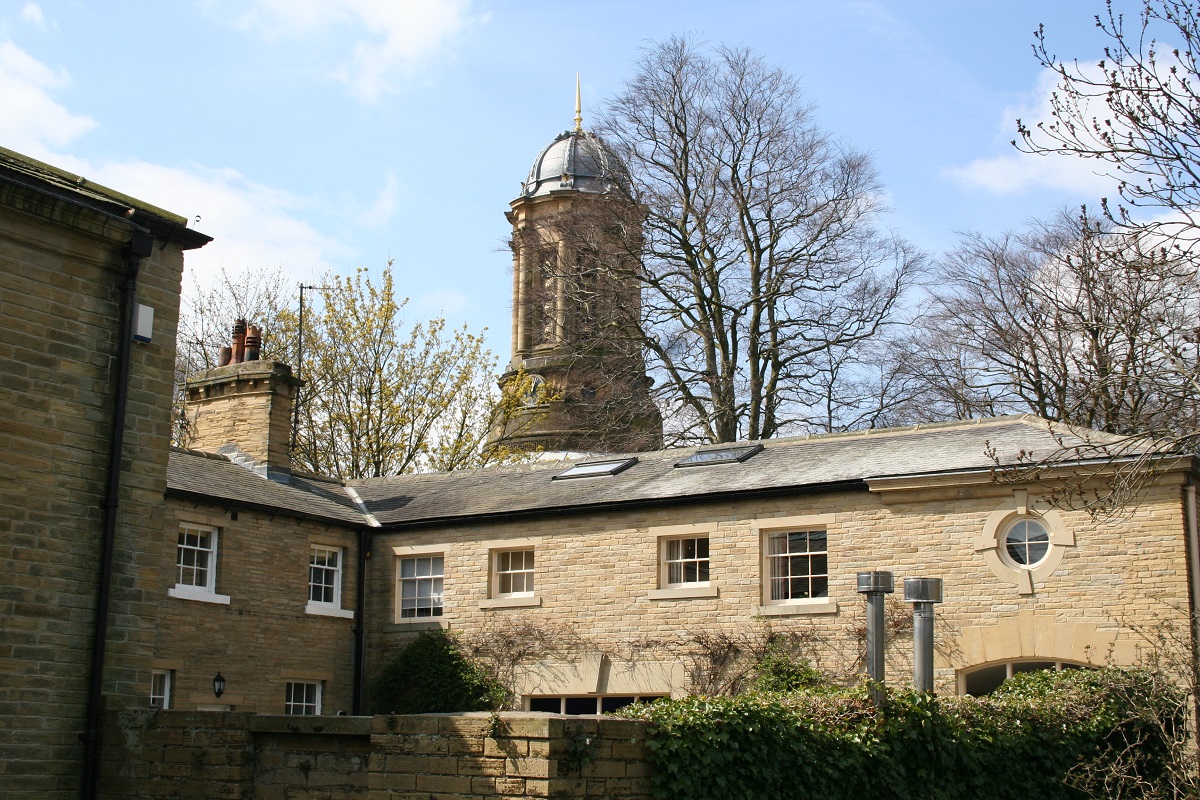 Carriage House, viewed from Victoria Road.
The single storey building on Victoria Terrace comprises a seven-bay façade, with two-storey houses giving an L-shape to the group. The carriage house at the rear encloses the setted courtyard. On either side of the central, square-headed carriage entrance are three blind bays, framed and separated by pilasters which support a full entablature with a bracketed cornice. The blind panels to the right have a recently inserted door and two windows in keeping with the original building. The four houses each have a 4-panel door and tall sash window to the ground floor. The first floor has eight symmetrically placed square sashes. The chimney stacks have bracketed cornices. The carriage house has three large entrances and two occuli at high level.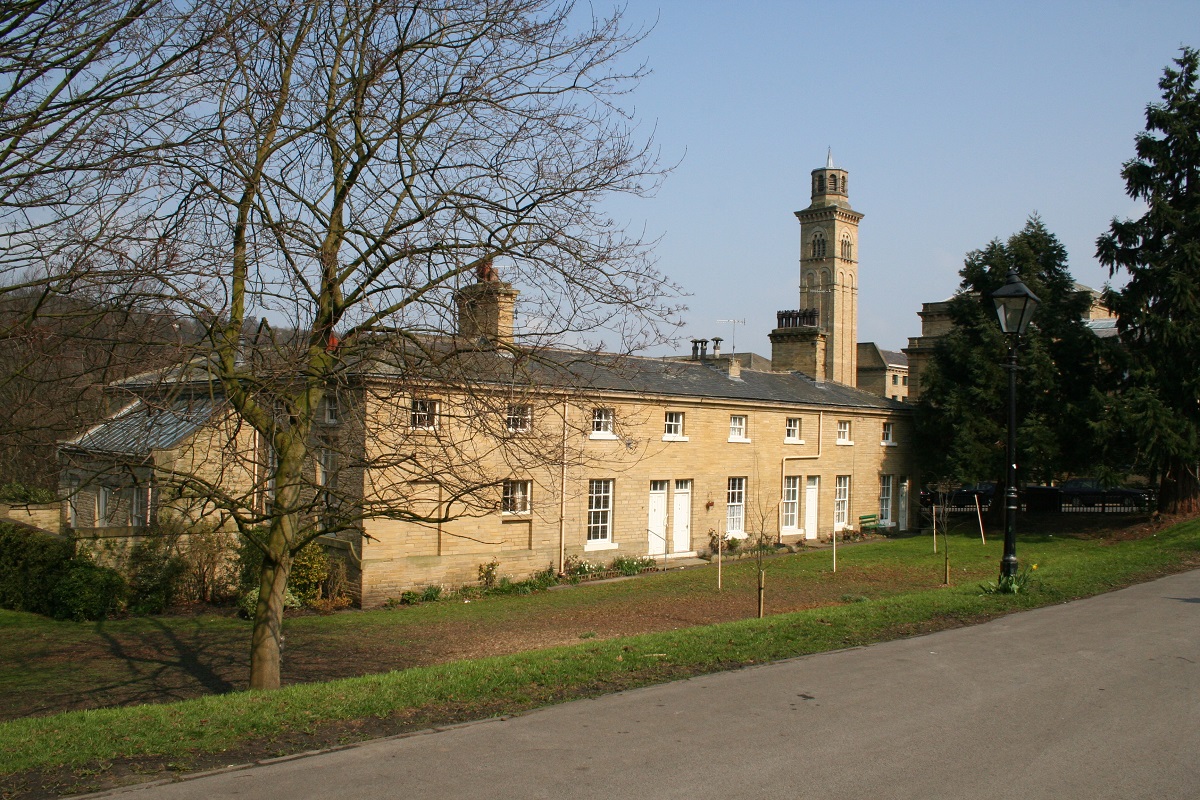 Victoria Terrace: the Stables and Carriage Houses, on the bank of the Leeds/Liverpool Canal, as viewed from the drive of the Saltaire United Reformed Church.
These buildings were adapted to store vehicles used by the Salt Mill directors before being converted to residential use by the late Jonothan Silver. The New Mill tower can be seen in the background contributing to the views over Baildon hillside.