New Mill (built 1868)
Located at the bottom (north end) of Victoria Road
Listed Grade II*
These notes are extracted from the Word Heritage Committee Nomination Document, 2001. You can download this comprehensive document from this website.
[You will need Acrobat Reader. If you don't have Acrobat Reader, you can download the software FREE. GET ACROBAT READER - FREE!]
Photographs and images are additional.
Designed by Lockwood and Mawson the New Mill stands on the site of Dixon Mill. Further additions are dated 1871, including the Dye House. Constructed in similar materials to the main mill complex, the New Mill has two four-storey blocks with lower sheds attached to the north and east. The larger block, running parallel to the canal, faces south and has twenty-eight bays by four bays of industrial casement windows.The other block, on the west side of the group, has fourteen bays of industrial casements, with segmental heads to its west facade. There is a projecting wing at the left and to the right, there is a small entrance lodge.

Click to magnify.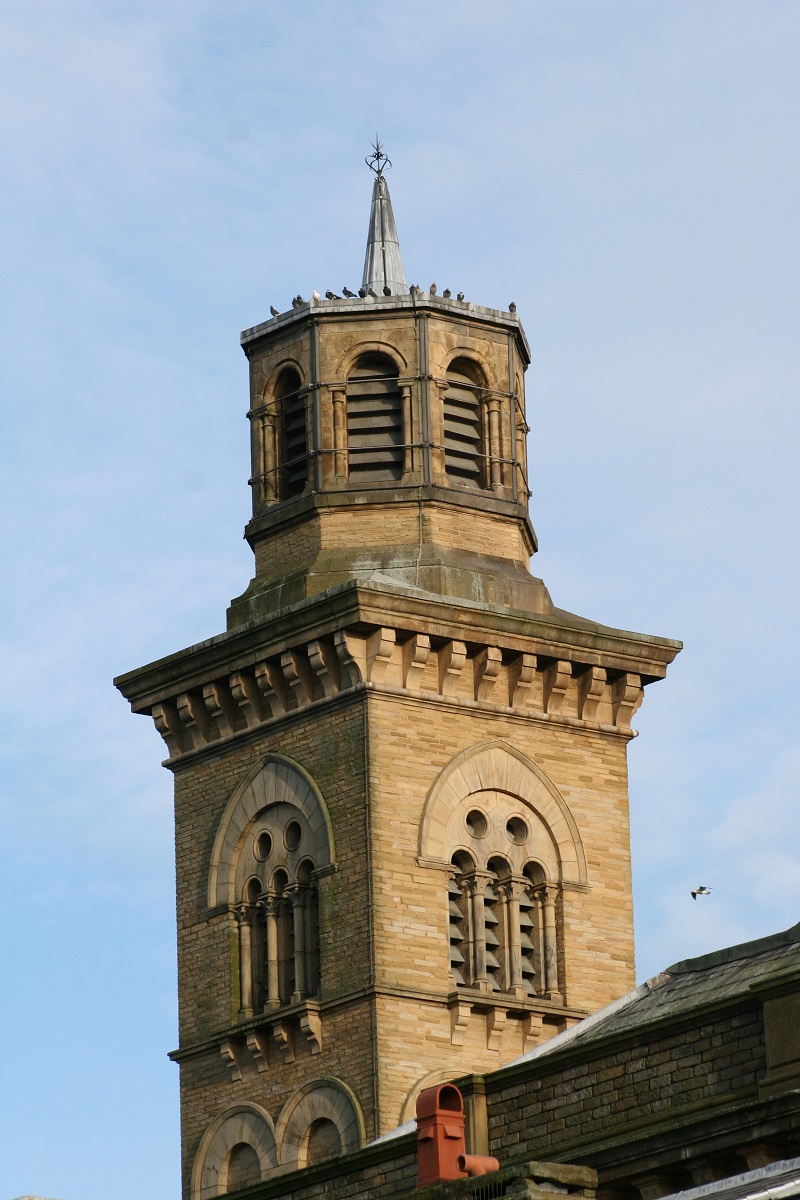 Between the two blocks is the ornate chimney, which is based upon the campanile of the church of Santa Maria Gloriosa dei Frari in Venice. It has a square tower with paired round-arched sunken panels, above which are three-light round-arched louvered openings with hood moulds. An octagonal lantern with round-arched opening surmounts a deep-bracketed cornice.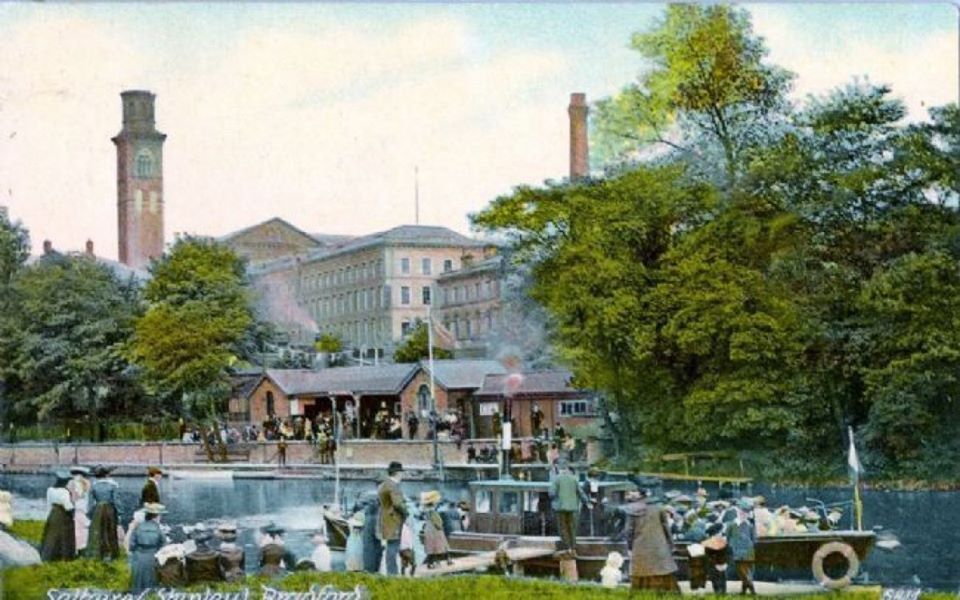 View of the New Mill campanile, right, in context. Salts Mill chimney to the left.
People stood on the banks of the River Aire with the Boat House on the far side of the river.
New Mill - present
The New Mill was extensively refurbished in 1992/3 at a cost of over £1million. It is now in a good state of repair and fully occupied. The western end of the New Mill has been converted to offices for Bradford Health Authority and the canal side building into 98 privately owned apartments. This work involved the partitioning of the original large workspaces, but is reversible. Vehicular access was created through the basement areas.

Click to magnify.