The Dining Room (built 1854)
Located Victoria Road, opposite Salts Mill and adjacent to the railway station.
Listed Grade II*

These notes are extracted from the Word Heritage Committee Nomination Document, 2001. You can download this comprehensive document from this website.
[You will need Acrobat Reader. If you don't have Acrobat Reader, you can download the software FREE. GET ACROBAT READER - FREE!]
Photographs and images are additional.

Click to magnify.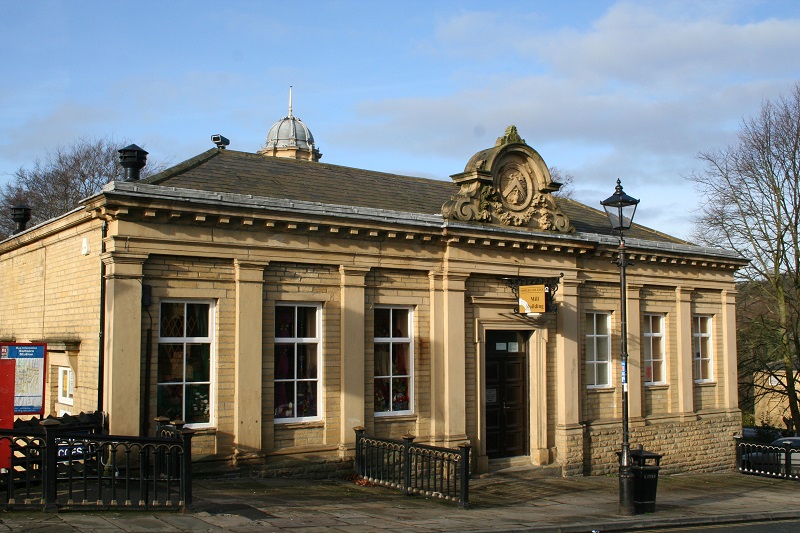 The Dining Room was the first building to be completed after the main Mill and was provided to serve cheap meals to those workers who had to travel - 600 breakfasts and 700 dinners daily. The Dining Room also served as a schoolroom, public meeting hall and religious services were held there until custom-built premises were provided within Saltaire village.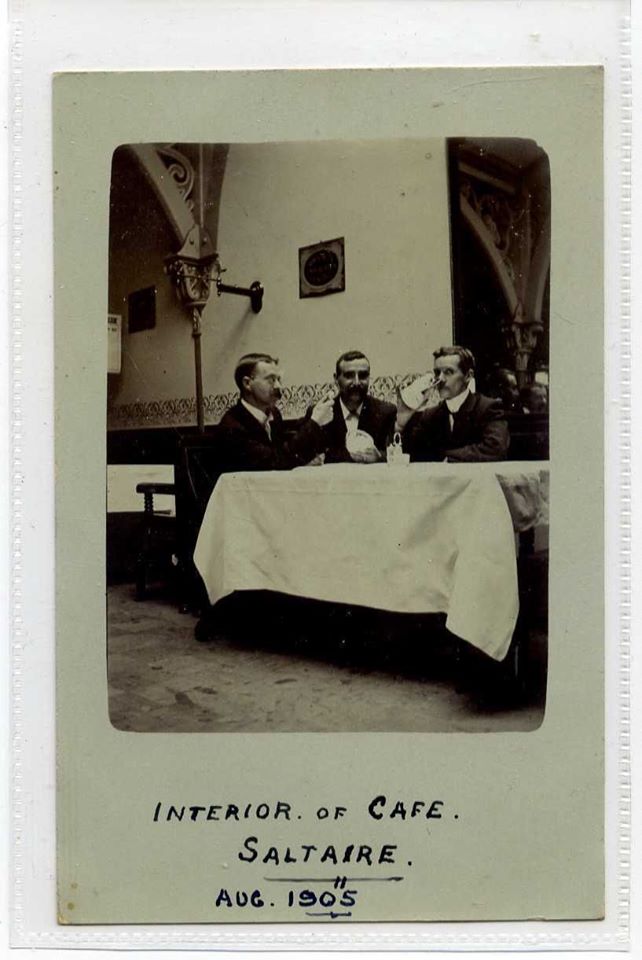 Interior of dining room, August 1905
Lockwood and Mawson completed the Dining Room in 1854. It stands opposite the main mill complex and was once connected by a tunnel under the road (this has now been blocked off). The single storey building is constructed of hammer-dressed stone, with ashlar dressings and a hipped Welsh slate roof. The elevation toVictoria Road has seven bays, with the central bay forming the doorway; the others contain windows framed by pilasters supporting a full entablature with bracketed cornice. Above the central bay is the Salt coat of arms, with scroll support, open pedimented top and festooned base.

Click to magnify.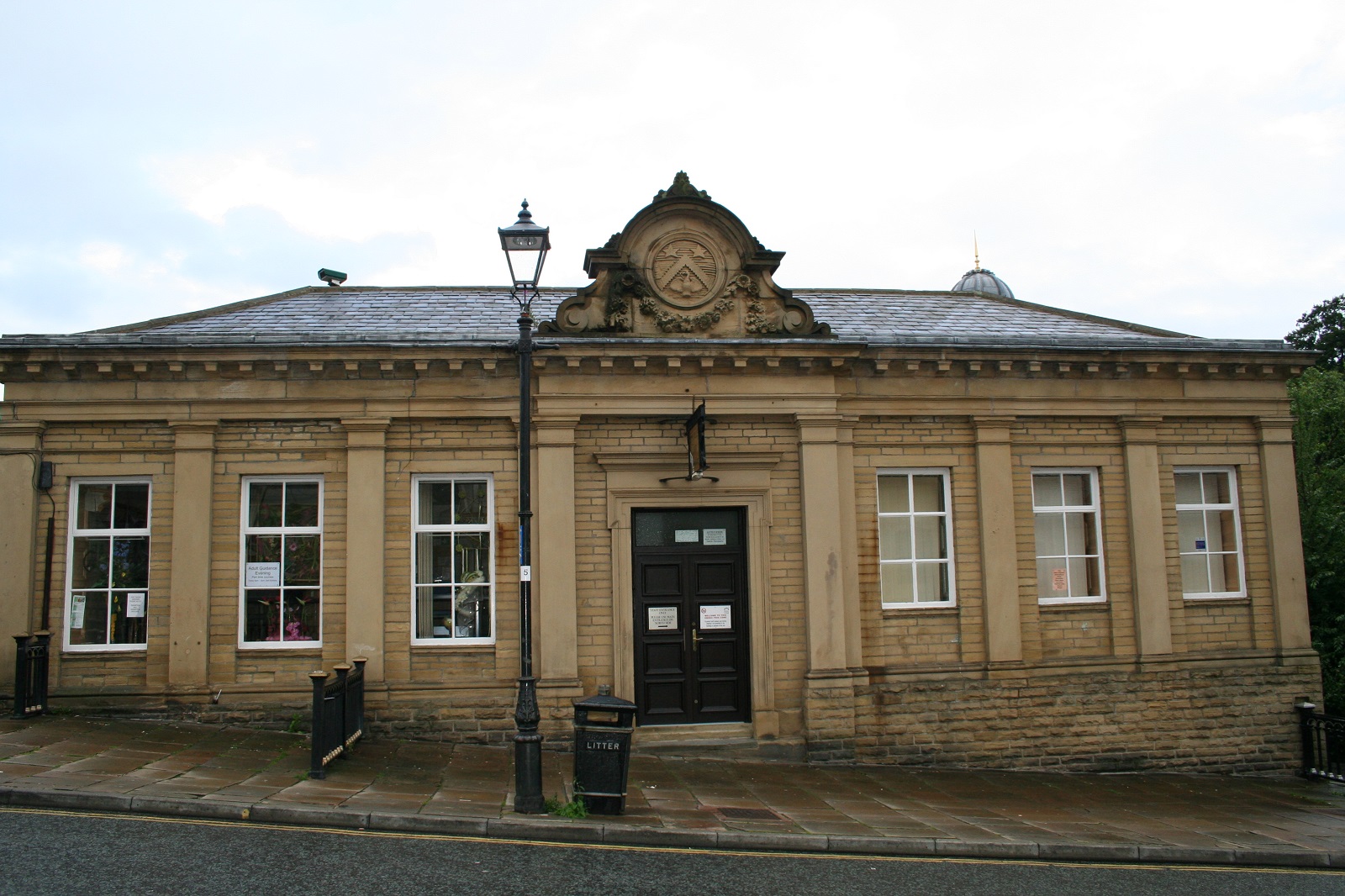 Salt invented his own coat of arms which he used on several buildings in Saltaire.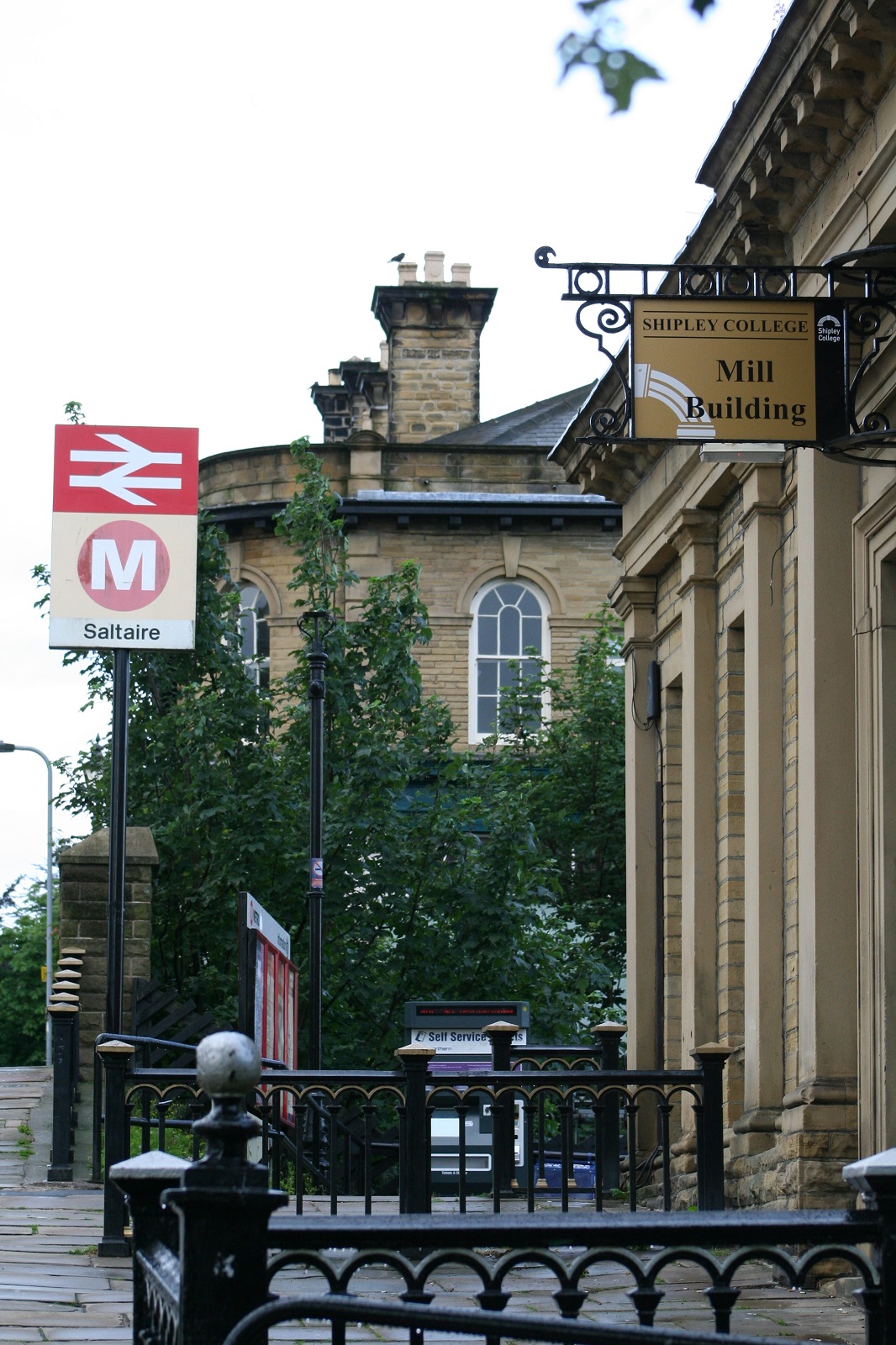 The Dining Room on Victoria Road is directly beside the Saltaire railway station.
The Dining Room - present
The Dining Room is currently fully occupied by Shipley College, which owns the building. The building was completely refurbished and converted to its present use by Langtrey Langton Architects of Bradford in 1998 as part of a £4.5million investment in Saltaire by Shipley College. Partitions were introduced into the large dining area to provide suitable teaching accommodation, but the work is reversible. An annual inspection of the fabric of the building is executed by local architects Rance Booth & Smith on behalf of the College. The property is in excellent repair, with only minor maintenance needed to the land within its curtilage.