The Railway Station
Located on Victoria Road, adjacent to The United Reformed Church (formerly the Congregational Church)
Some of these notes are extracted from the Word Heritage Committee Nomination Document, 2001. You can download this comprehensive document from this website.
[You will need Acrobat Reader. If you don't have Acrobat Reader, you can download the software FREE. GET ACROBAT READER - FREE!]
Photographs and images are additional and are credited.
The Leeds and Bradford Railway (L&BR) (which was absored into by Midland Railway) was opened on 1 July 1846. A line existed between Shipley and Colne from 1851, and this line was extended to Saltaire and Shipley in 1856.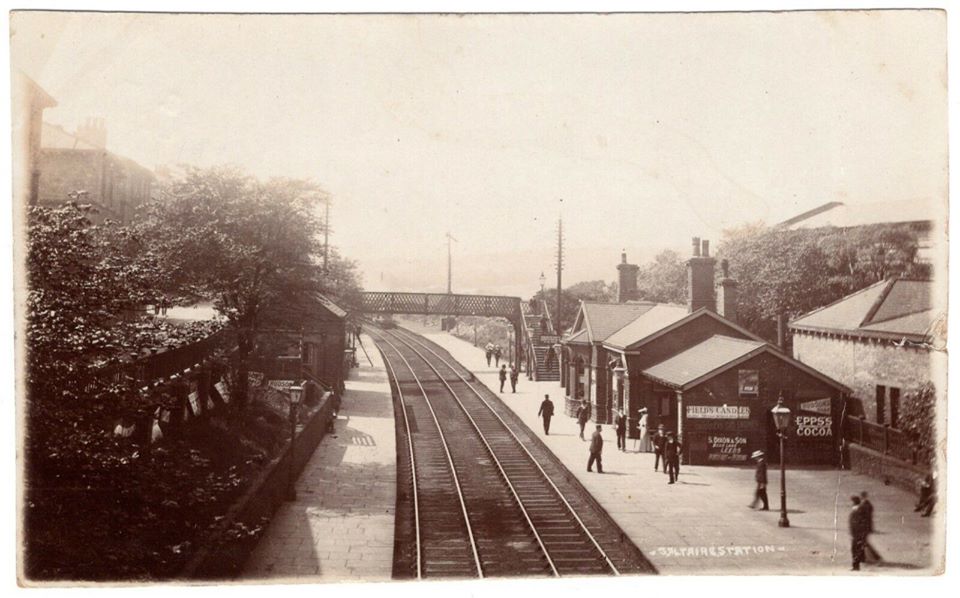 Saltaire Railway Station. Date unknown.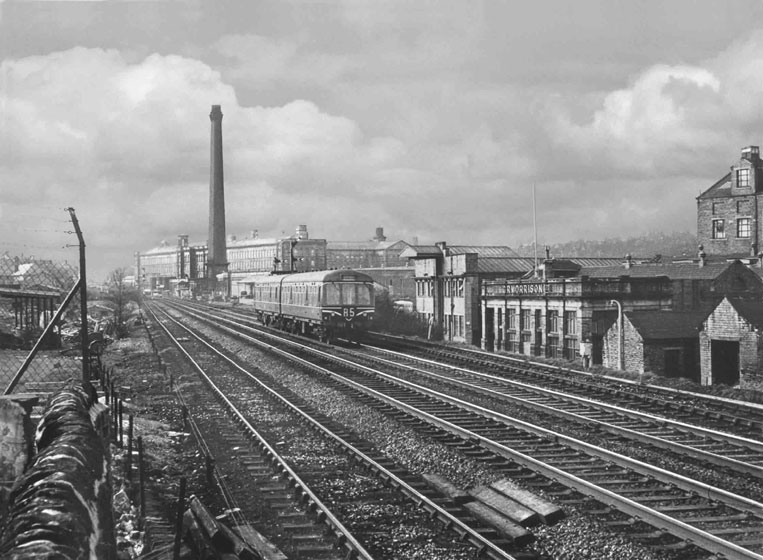 Saltaire railway, looking west. 1960s.

Click on image to magnify.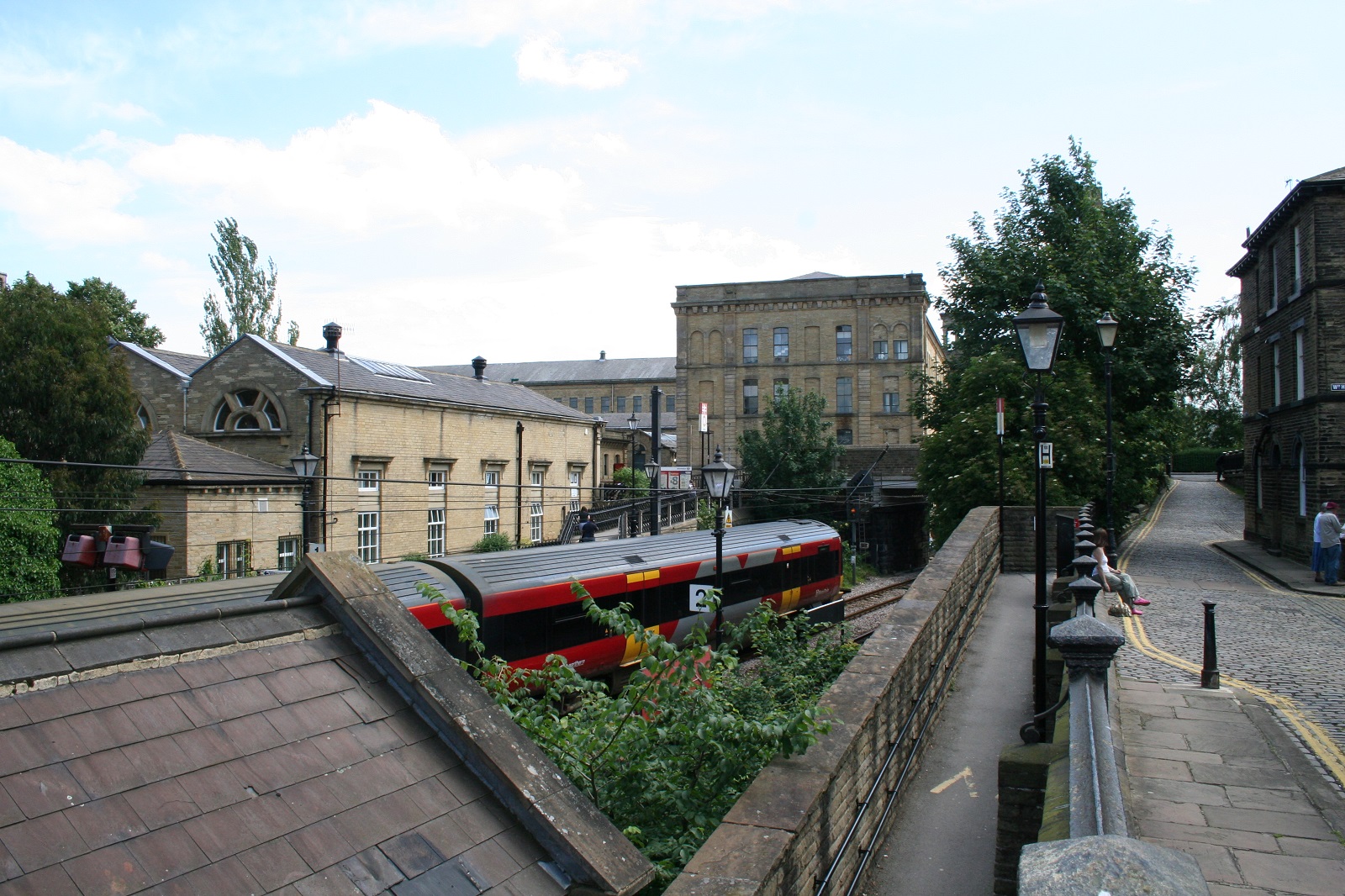 This line closed on March 20, 1965 following the Beeching Axe, and the original station was demolished in 1970. The line was reopened on 9 April 1984. Saltaire station is unstaffed and is equipped with basic shelters and a wooden platform. This line is known as the Airedale line and is a busy commuter line between Skipton and Leeds/Bradford.

The Railway Station - present

The station shelters are clad in local stone. The railings to the ramp were designed to match the original railings, and the overhead line equipment was painted black to be less visually intrusive.