Number 53, May 2007

In this issue
Cheese,Cheese,Cheese
FARMERS' MARKET
comes to town
Plus
SALTY IN A FLAP
Plus
SALTAIR, OHIO
(No, it's not a misprint)
Plus
ALL OUR USUAL
UNUSUALS
RESISTANCE TO ROAD
SOCIETY WILL FIGHT BYPASS PLANS
Saltaire Village Society (SVS) holds its Annual General Meeting at 7.30pm on Monday, May 21st in the Glen Room of Victoria Hall. Following the well attended meeting two months ago and the encouraging response to its survey of residents' views and ideas for its future, the Society is fighting fit – and possibly just in time. Read more >
BUILT IN TRIGGER POINTS COME TO LIGHT AT LAST
Although not many of us may have heard of it, the contents of the Saltaire Environmental Capacity Study are very much to the point of everyone's concerns about the Village's future, writes Roger Clarke. The Atkins Heritage Group were commissioned by Bradford Council to investigate how far the Village is able to accommodate change... Read more >
BANDSTAND IS BACK
Building on last year's successful experience, The Half-Moon Steering Group, representing organisations interested in the protection and renewal of Roberts Park, are offering music every Sunday in summer... Read more >
SALTAIRE CHANSONNIER LAUNCHES BAILDON SKY ROCKET


Eddie Lawler launches his new CD "The Baildon Sky Rocket" in the Half Moon, Roberts Park on Sunday May 20th , at 2.30pm. Admission will be free, there will be a bar and soft drinks and all profits will go to support the Half Moon. Read more >
REDUCE YOUR FOOD MILES AT THE FARMERS' MARKET
"Your Market Needs You!" says Kevin Good
To all those culinary folk out there who enjoy having their taste buds tickled, why not trundle down to your local Farmers' Market? As well as many of the regular stalls such as cheeses... Read more >
FANTASTIC FAMILY FUN EVENT - WALKERS TAKE THE SCENIC ROUTE
By Charlotte Stern (Community Fundraiser: Bradford, Calderdale & Huddersfield)
Macmillan Cancer Support's annual walking event in Bradford, the Shipley Stride, takes place on May 20th. Last year, nine hundred participants raised £25,000 by completing the five and a half mile circular walk...
Read more >
PARAKEET SALTY IN A FLAP
Written by Peter Bottomley

Saltaire is used to welcoming visitors from all over the world, but Salty the parakeet must be one of the most unusual. He (or she) has recently been seen flying around the village. This bird, or another one like it, has also been seen in Harden, Cottingley and Nab Wood. Read more >
WHO LIKES SALSA?
Qualified dance teacher Hazel Robertson is planning to start a beginners' course in Salsa in the near future, which she hopes the local community will support and enjoy. No dates have been fixed yet, but if there is enough interest the classes will be held in Victoria Hall. For further details contact:
HazelVRobertson@aol.com (mobile) 07967 612178
Kirkgate Studios & Workshops
Not for Profit Organisation
Art & Craft Classes
Everything from Life Drawing to Pottery and lots more in between! Or use our studio space and internet access absolutely free.
Mon – Fri 9.30am – 4.45pm
(Thursday 1pm – 4.45pm)
Call: 01274 598928
Or visit www.ksandw.org.uk
Roger Clarke's Saltaire people
EDDIE LAWLER

Eddie's links with Saltaire go back a long way. His great-grandfather Ned was an overlooker in the Mill, walking each day from his home in Wisbey to put in twelve hours before walking home again. Eddie himself has never stopped putting his energies into Saltaire. He has been a member of the Village Society since 1987, as treasurer for a while and now as acting secretary. He is a tour guide and works one of the allotments at the rear of the United Reformed Church. Full interview with Eddie Lawler coming soon...
VILLAGE WEBSITE INVESTIGATES SALTAIR OHIO
By Pamela Reynolds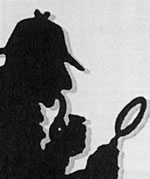 This is something we're still working on - and it's the BEST game of Cluedo ever! Steve Page from Cincinnati got in touch with us via the Chat Board on this website. His parents live in Saltair, Ohio...

OAK TREE OWNER SOUGHT
Dr. Richard Howells, Reader in Culture and Creative Industries, King's College is trying to track down the owner of the former Oak Tree Studio framing service, which was until a couple of years ago above Osboldiston's on Fox's Corner at Shipley. If you have any information, please get in touch with the Sentinel and we will pass your message on.
AFFORDABLE COUNSELING
Heather Senior has set up a counseling service in Saltaire, working from her home in Rhodes Street. She is very keen to make the service affordable to everyone. Prices range from just £10 to £20.
Heather, who spent seven years training, has already dealt with many issues like depression, bereavement, changes and loss, low self esteem and relationship problems.
Email: heather.senior@talk21.com
(mobile): 0790 999 20965
SALTS MILL - THE SILVER YEARS

It is twenty years since Jonathan Silver bought Salts Mill; Roger Clarke got the true story of those years from Maggie Silver.
Last month we learned how the mercurial Jonathan with his extraordinary energy put together the best in goods, service and the arts to create a unique attraction for visitors. He was a hard headed businessman, always on the lookout for a bargain. He had always had a lot of commercial... Read more >