Appleby to Outhgill – A Day of Transition
Dated 21st July 2011
(We forgot to report our score for yesterday using our Silent Monitor – it was a Blue - ruined by foul weather but saved from total disaster by the warm welcome we received from our host John at the Bongate House B & B at Appleby).
The plan for today was to walk south from Appleby, heading for Dentdale, but realising that we would not get quite that far (it's more than 20 miles). We managed to get to Outhgill – tantalisingly close to Yorkshire, but where no accommodation was to be had.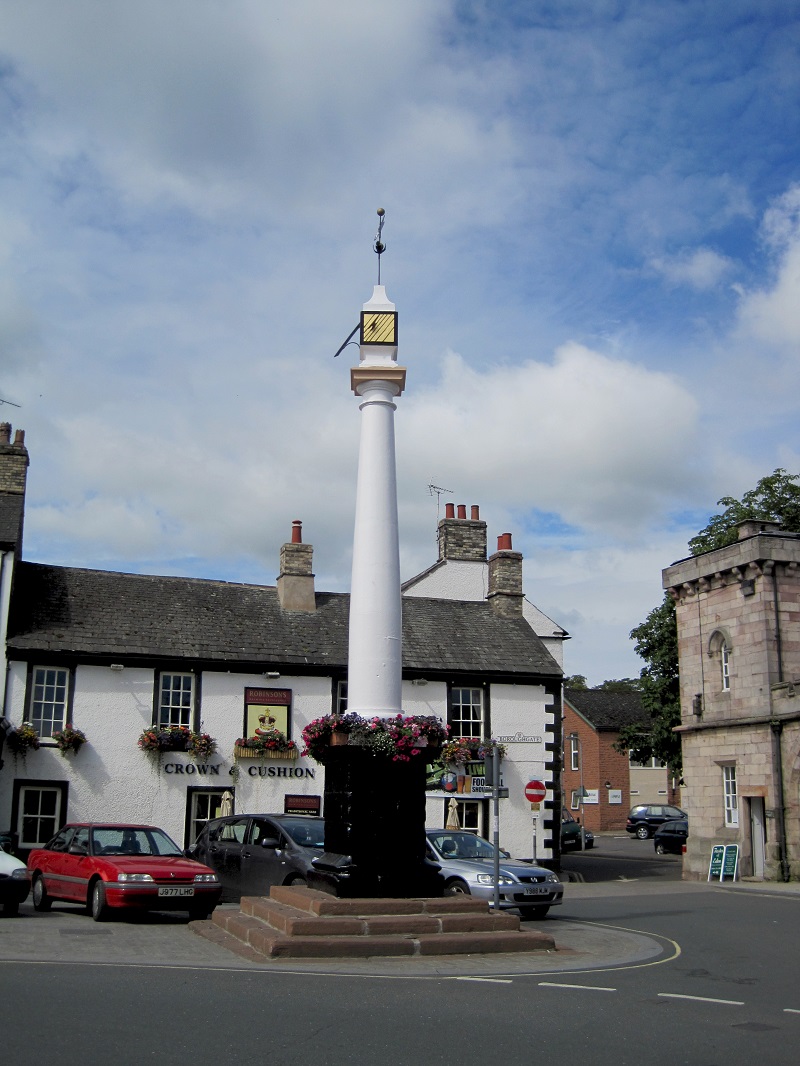 Market Cross at Appleby
The plan was to rely on David K meeting us there and we would then drive to Dentdale, stay overnight, & return to the pick-up point the following morning. David's pickup service worked like a dream!
Before leaving Appleby, I needed a replacement baseball cap for the one I'd lost yesterday. On enquiry at the Tourist Information Shop I was promptly referred to Age Concern Charity Shop – old age and poverty must have been all too obvious - it's beginning to show!
We started the day on road, covering the first 8 miles in two and a half hours. Then off road (and off piste!) until we realised we needed recalibrating, and got back on track through Kirkby Stephen.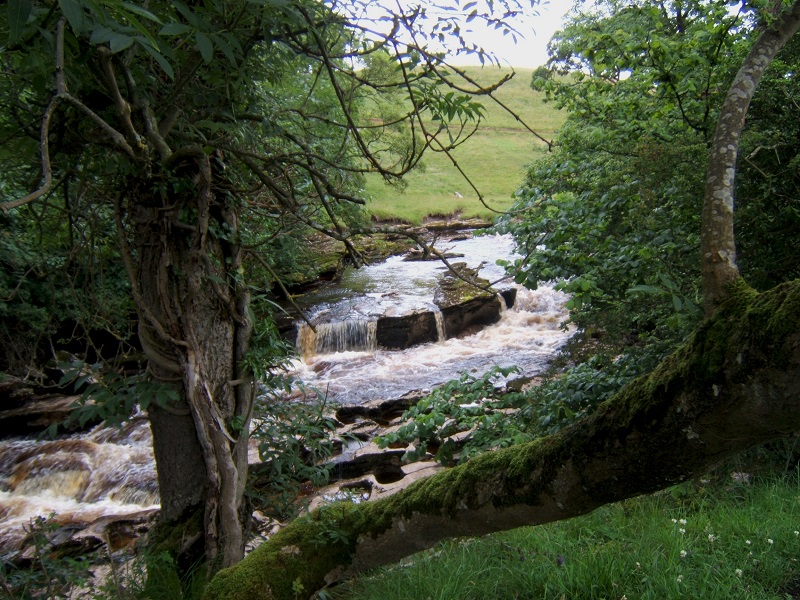 Waterfalls at Kirkby Stephen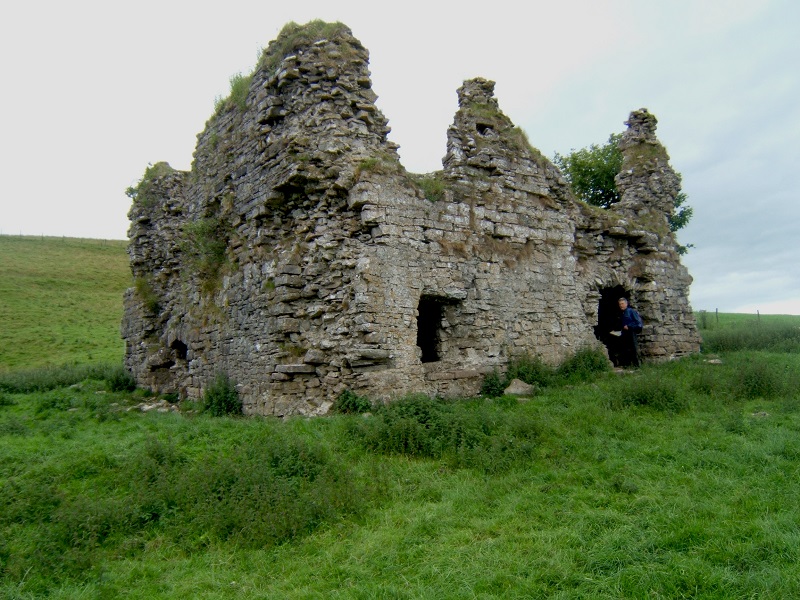 Lammerside Castle
At Kirkby Stephen we noted that we were leaving the red sandstones of the lower Eden Valley and picking up the more familiar limestones of the Yorkshire Dales – wonderful!
The evening is being spent at a well-known walkers' pub – the Sportsman's Inn at Cowgill in Dentdale. Hot baths, good beer, good food, and a beautiful secluded location approached via single-track roads.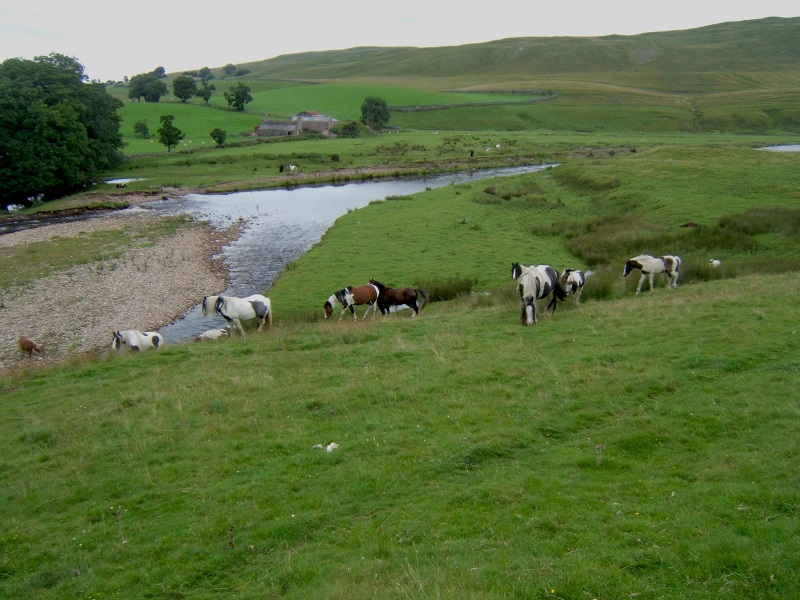 Ponies on the River Eden
David spent a day in cultural pursuits, in a variety of castles, and the excellent Bowes Museum in Barnard Castle. Highly recommended for anyone visiting the area and interested in historic works of art and antiques.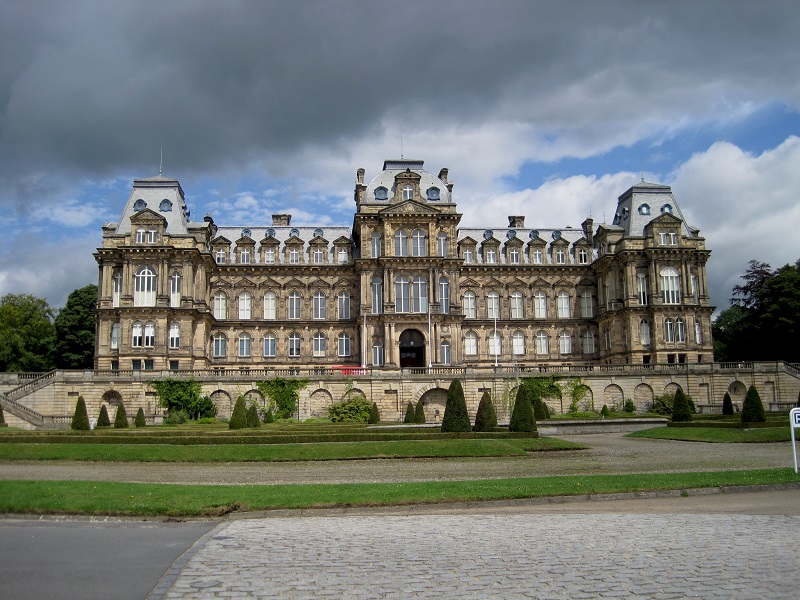 Bowes Museum at Barnard Castle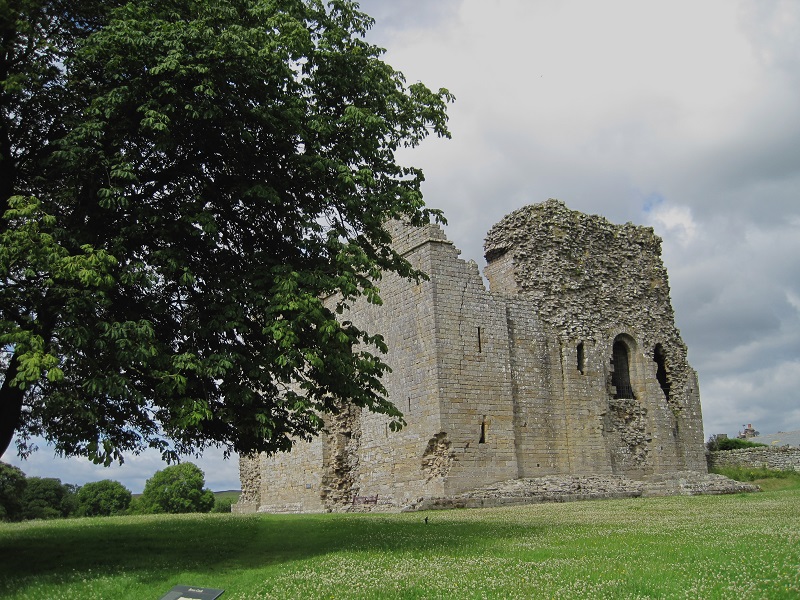 Brough Castle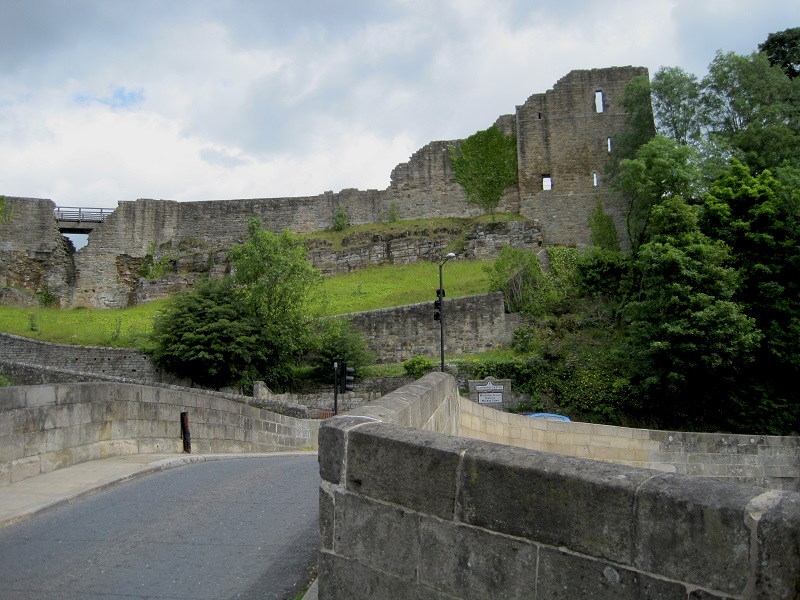 Barnard Castle
Silent monitor score for today's enjoyment – yellow (almost white given the good weather, attractive scenery and final resting place, but tempered by the need for road walking).