22 June 2011. Today's trek (more than 20 miles!) took us from Lochmaben to Gretna. The quickest way was on minor roads, but we were slowed by extreme weather conditions.
It rained as it can only do in Scotland – a deluge that lasted for over 30 minutes – roads flooded, rivers swollen. We were truly drenched. Roger said it was "invigorating and exciting". Dave said it wasn't.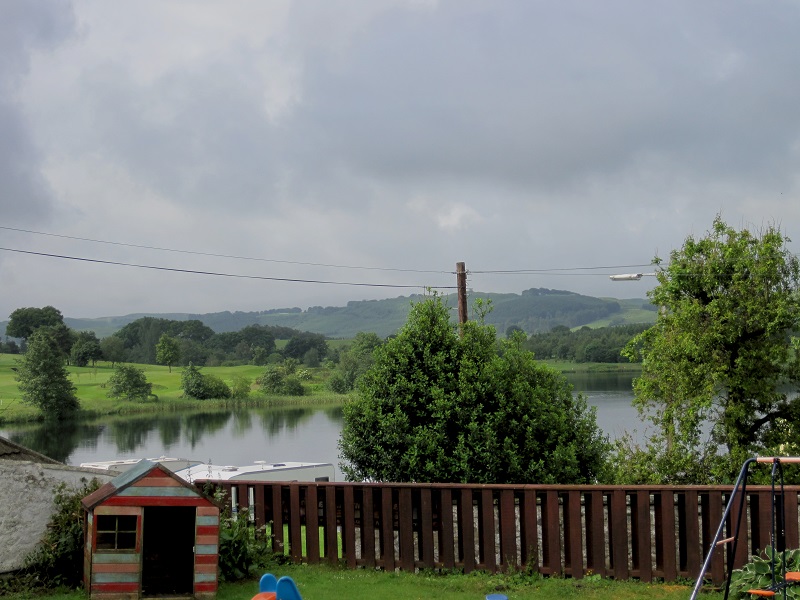 View from our chalet at Lochmaben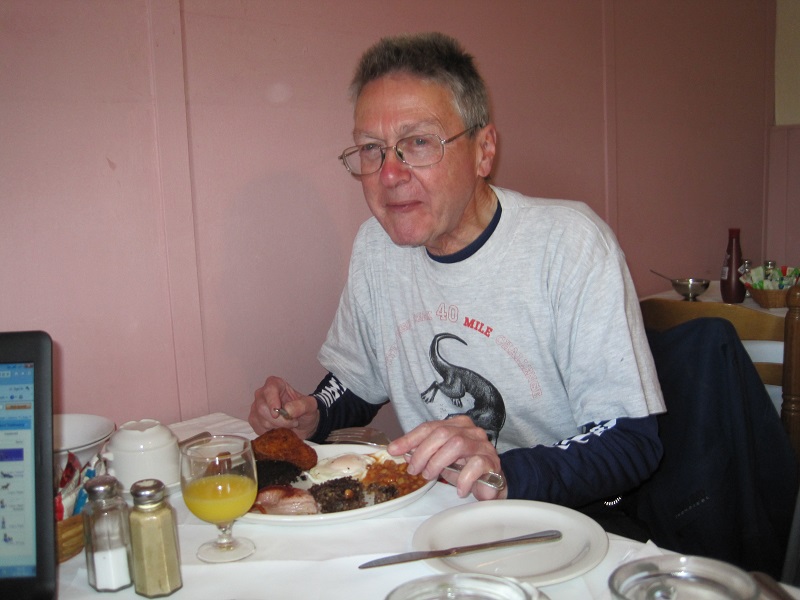 Breakfast - the full works!
The Annandale Way crossed our paths again, but we blanked her, we snubbed her. Having been let down so badly yesterday by the Way, we were in no mood to renew our acquaintance. Instead we devised our own route, only to find that our maps were out of date. Tracks were overgrown or non-existent.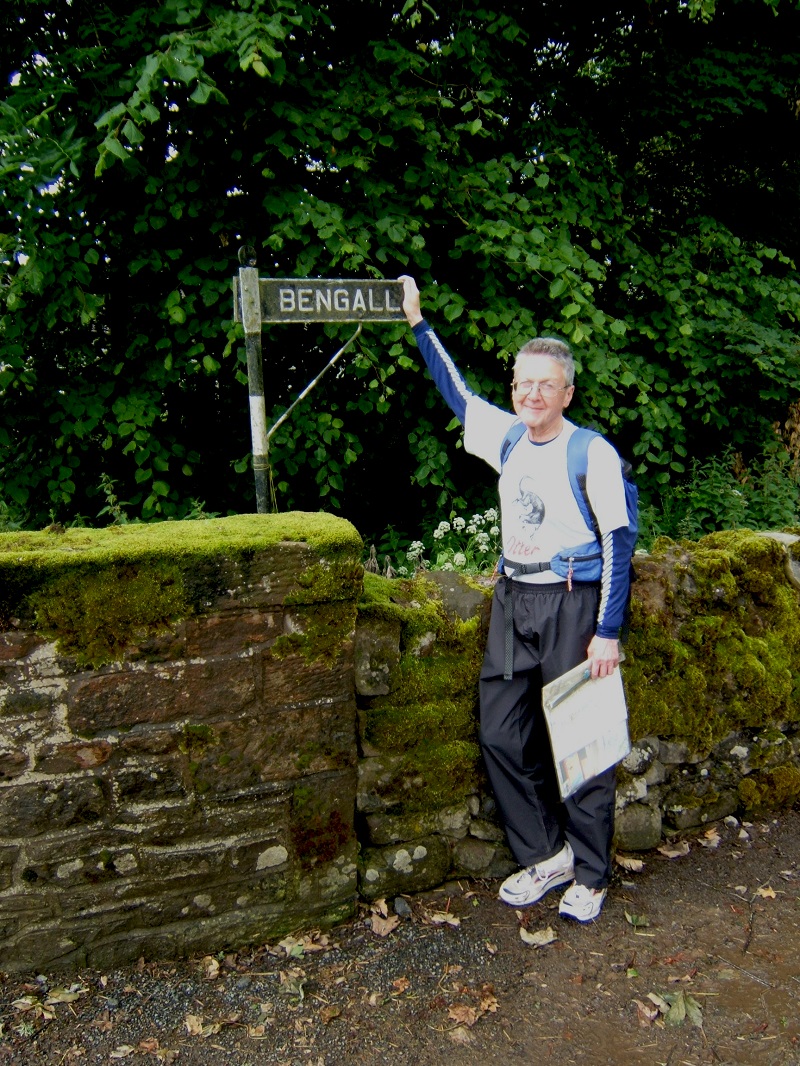 Roger contemplates a detour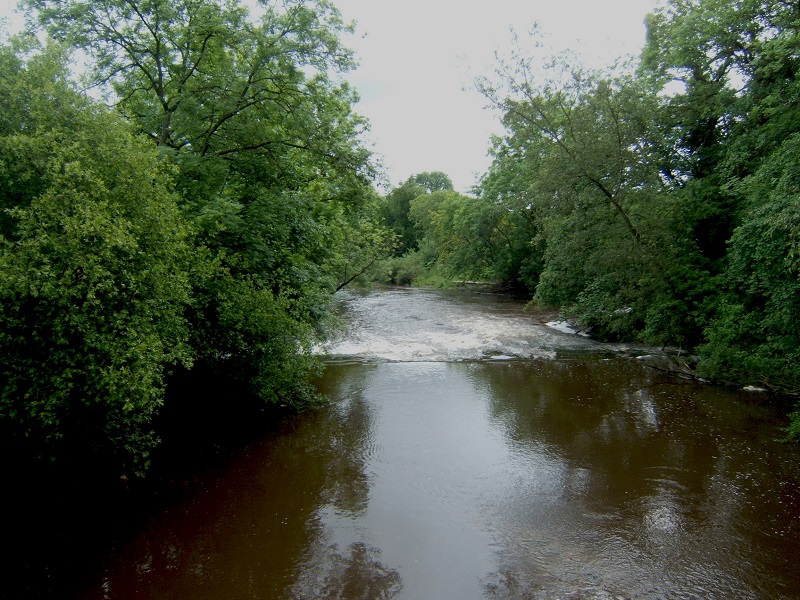 The water of Milk River Dumfries
A friendly farmer encouraged us to first turn back, and then directed us onto the main west coast railway line. Broad Scottish & broad Yorkshire do not a language make! We arrived in Gretna, blooded but unbowed, at about 6pm. Our place for the night is the delightful Guest house "Surrone" – a great place to stay in Gretna. The welcome was wonderful, and the bath & shower water was hot, hot, hot.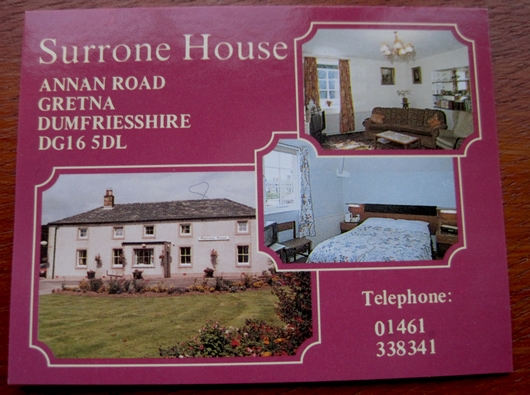 A super guest house - the Surrone at Gretna
David visited the Devil's Porridge exhibition at Eastriggs, the site of a WW1 explosives factory which ran for nine miles along the north coast of the Solway Firth, and employed 20,000 local, mainly female, workers and 10,000 (mainly Irish) navvies. One of the most dangerous jobs was to mix by hand nitro-glycerine and gun-cotton in large wooden tubs. This was known as "mixing the Devil's porridge.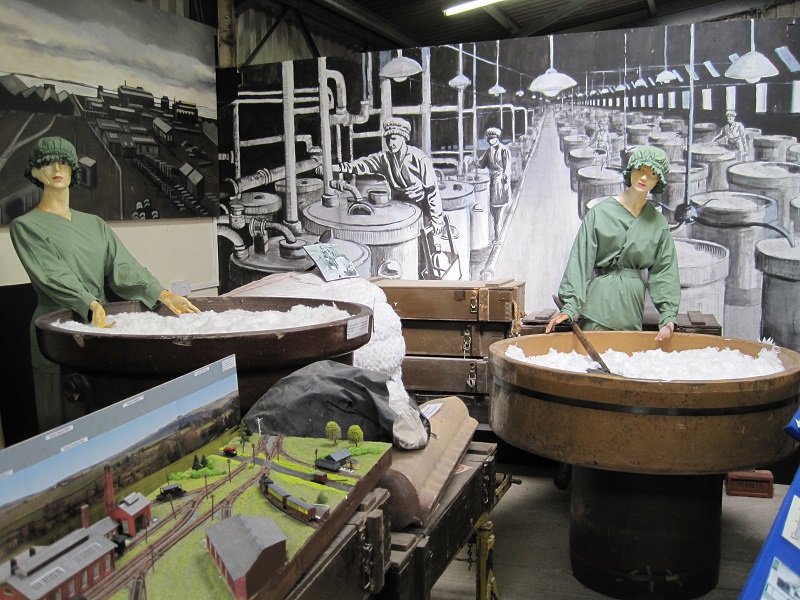 Mixing the Devil's Porridge
Today's "enjoyment colour" on our Silent Monitor: Yellow, according to Roger (Dave too tired to challenge it).