Carpe Diem - an anagram of "epic dream"…
Dated 19th July 2011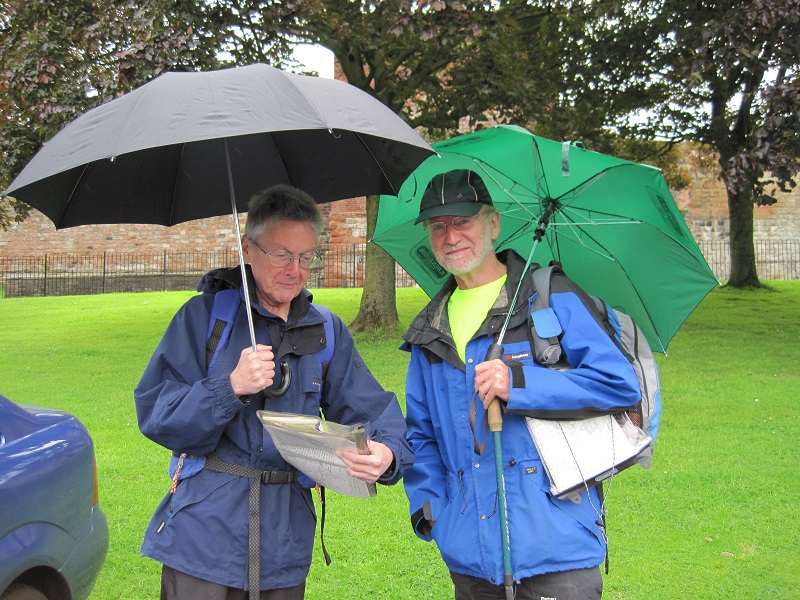 Setting off from Carlisle with the Intrepid Duo in the teeth of a Slight Drizzle
Tuesday morning dawned, and David King got us off to the smoothest of starts – collected us by car in Saltaire, up through the Dales, a few junctions up the M6 and there we were – back at Carlisle Castle, where we'd called a temporary halt at the end of the first 90 miles of walking from New Lanark. Now for the 120 miles back to Saltaire. Our task for the day: to walk the 16 miles from Carlisle to Lazonby without mishap.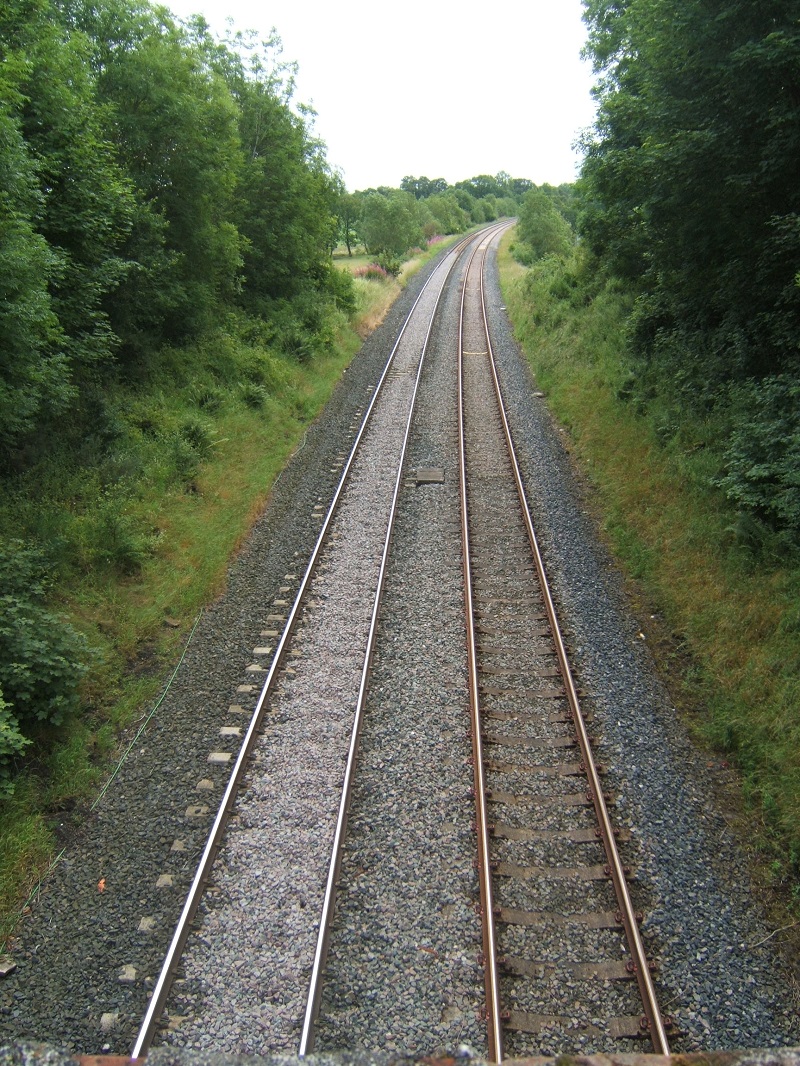 Saltaire - this way!
Lazonby is a small village on the River Eden – the river that's going to be our companion for a couple of days as we head south towards Appleby.
The River Eden didn't disappoint. Heron, swans, rapids, waterfalls, and then the delightful village of Wetheral. Roger nearly scored in Wetheral, with two ladies who described him as "fit", before introducing him to the Flight of Fancy & St Constantine – delightful riverside features.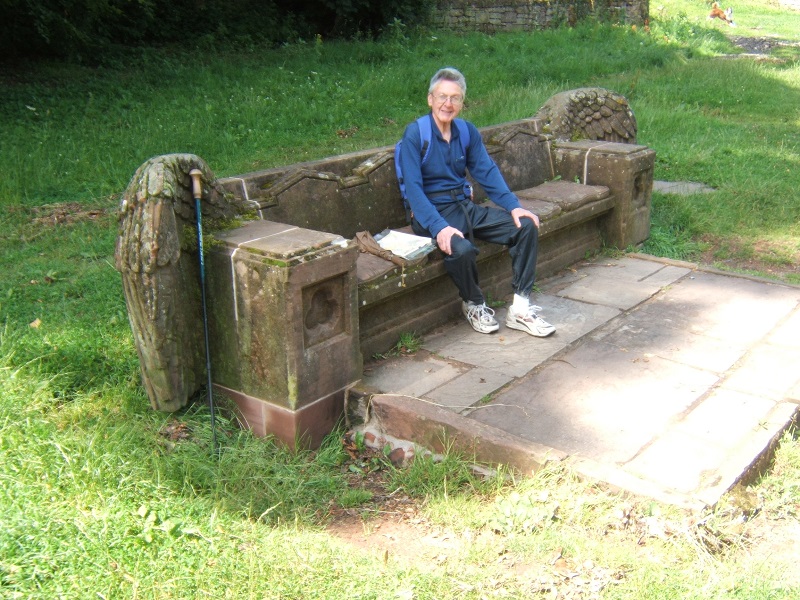 Roger sitting on the Flight of Fancy at Wetheral
We're using a map supplied by David Ford & colleagues of Saltaire Bookshop – a great little map at a bargain price. Thank you, David & Co!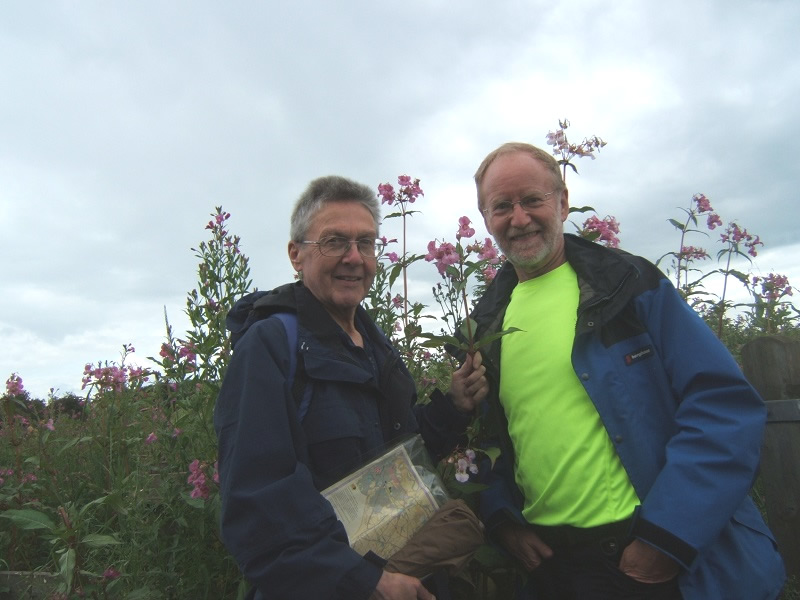 Roger & Dave's first encounter with balsam in the Eden Valley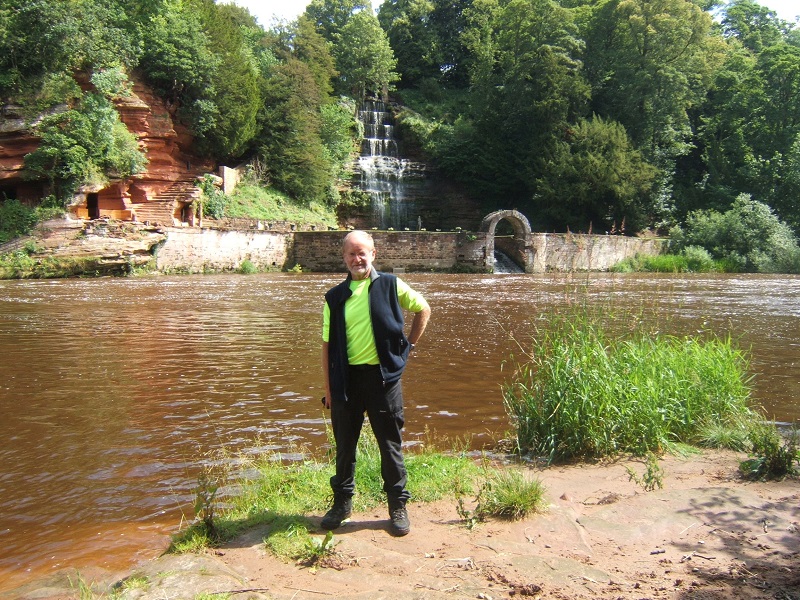 St Constantines Cell at Wetheral on the River Eden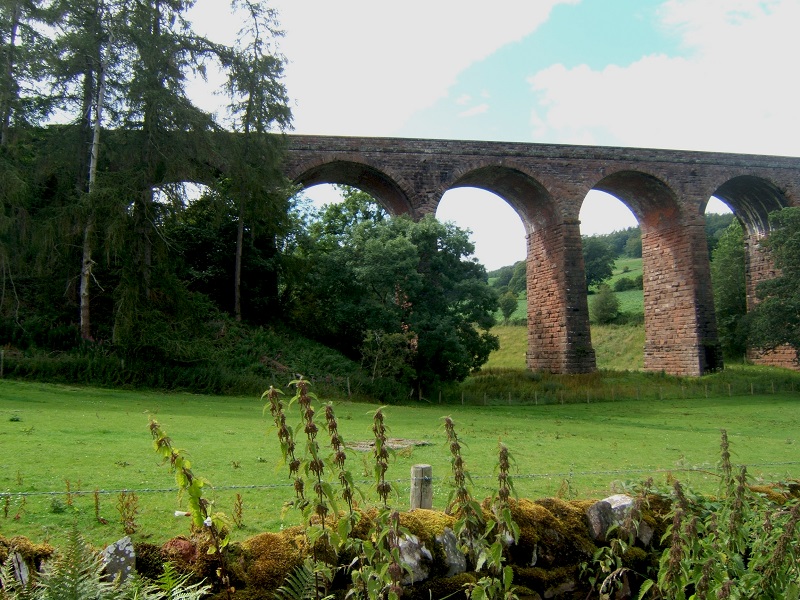 Dry Beck Viaduct near Armathwaite on the Settle Carlisle Line
While Dave & Roger were walking, David King spent time exploring the byways of Carlisle, picking up some good maps from a huge second-hand book shop there. David then drove to Lazonby via Brampton, a picturesque and ancient market town.We were extremely lucky to get to our destination in sunshine, seconds before a torrential cloud burst drenched everything.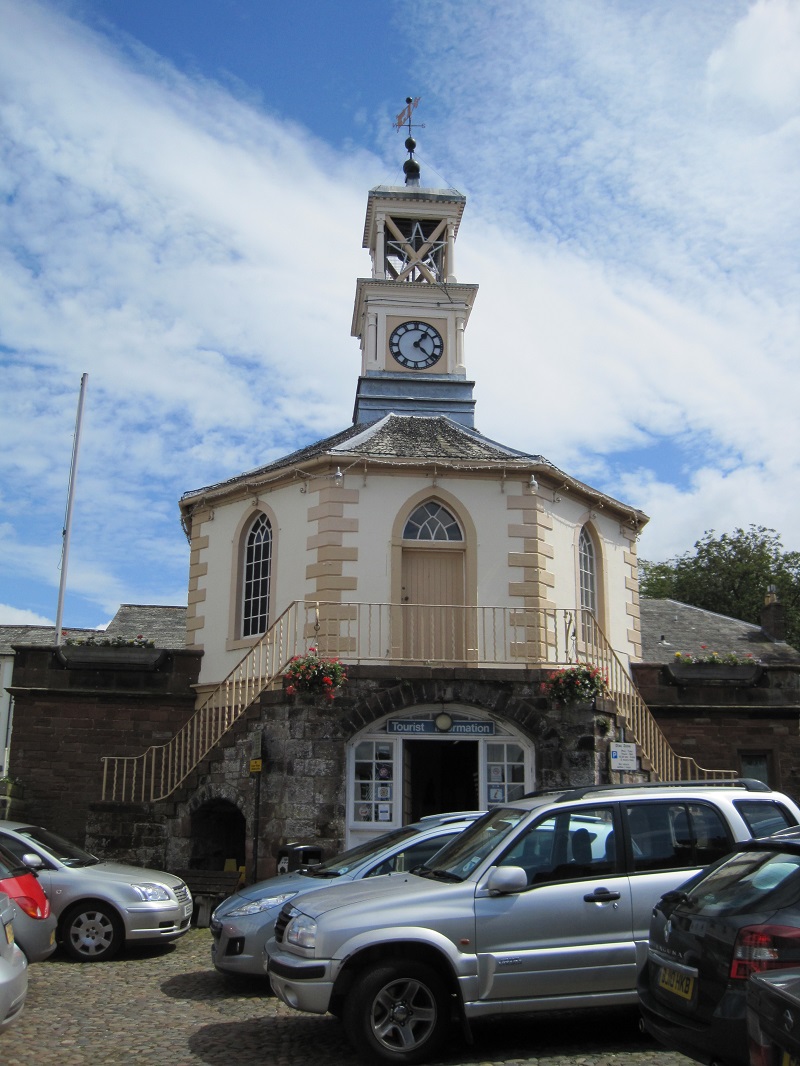 The Old Moot Hall in Brampton
What score for the day on our silent monitors? White! – for the wonderful sunshine & scenery, the lovely Briardale B & B in Lazonby, & the welcoming Highland Drove Inn at Great Salkeld.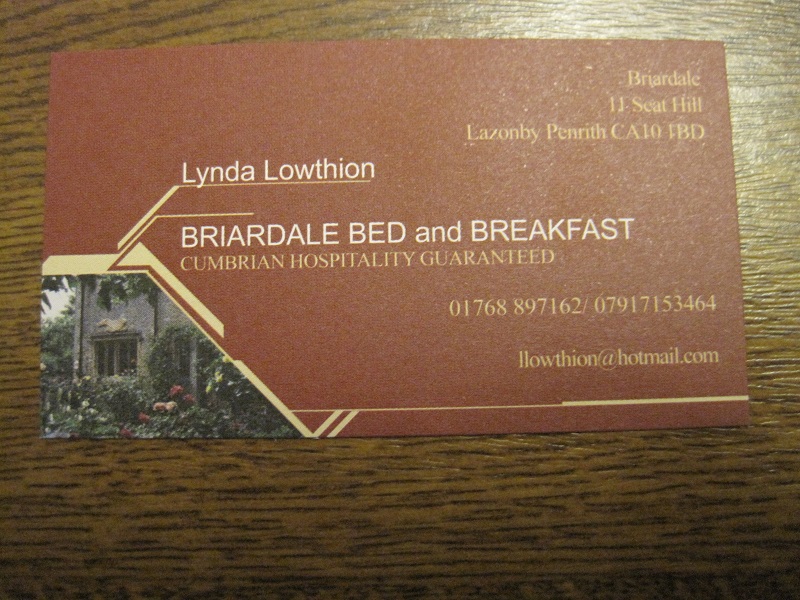 The Best B & B in Lazonby
We're set fair for tomorrow – no injuries to report, and spirits are high. Yipee!