Dayton or Bust! The blog of 2 Saltaire historians on an American Adventure
Day 8: Recalling the past lives of Tennessee's mountain folk
Wednesday 2nd May
A drive, first, up the Tennessee valley from Chattanooga to Oak Ridge – about two hours of easy driving – followed by a visit in the afternoon to the Museum of Appalachia at Clinton, Tennessee.
Life was tough in the Richland Creek of the 1880s, when the Salt family were creating the Dayton Coal & Iron Company. The Museum is a great place to get a feel for those times, with its preserved farm buildings, humble houses, and old churches which were part of the way of life for some folk right through to the 1970s.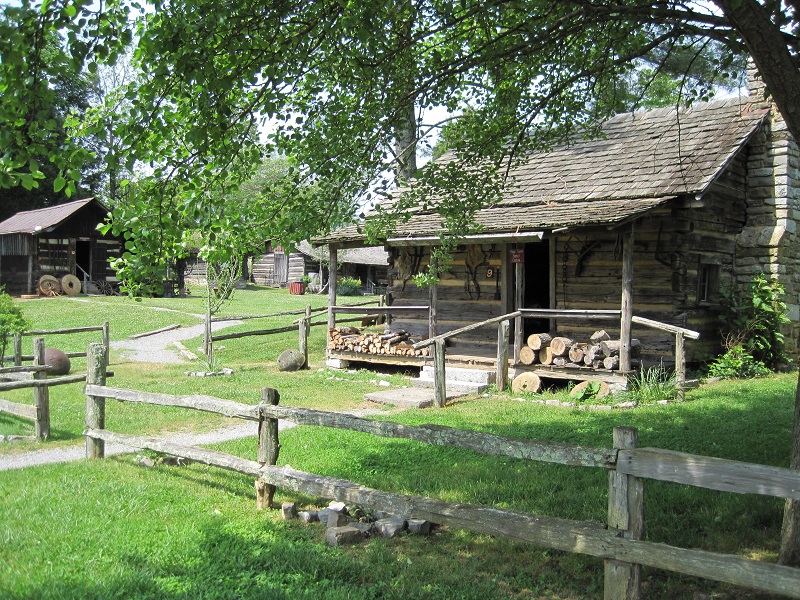 Appalachian farming idyll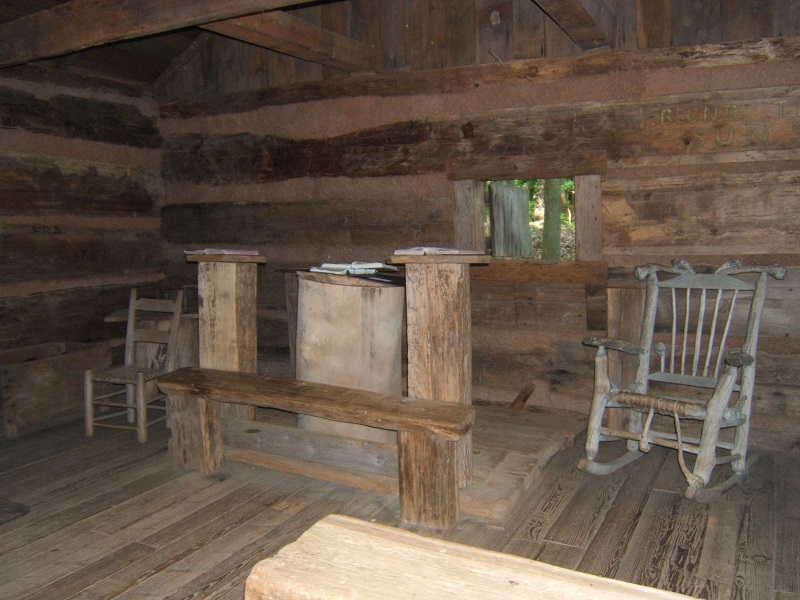 Church interior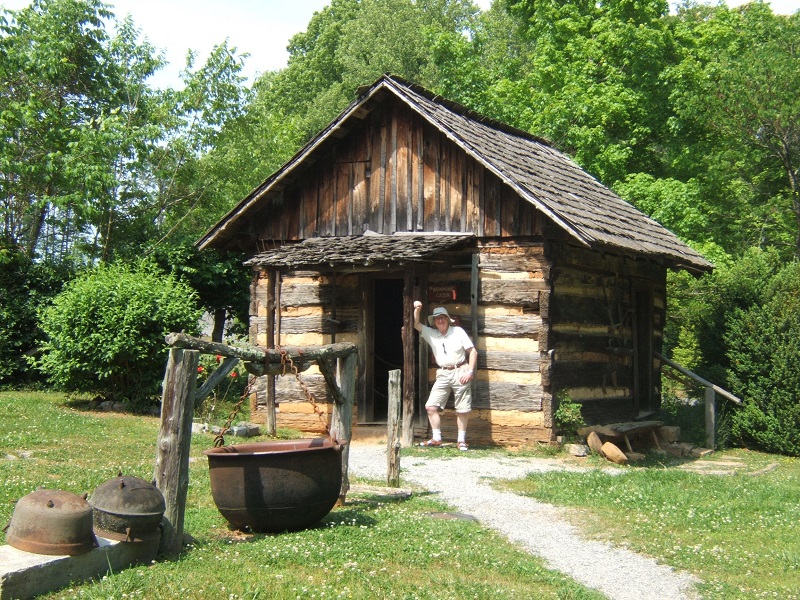 Git off ma' land! says typical local hillbilly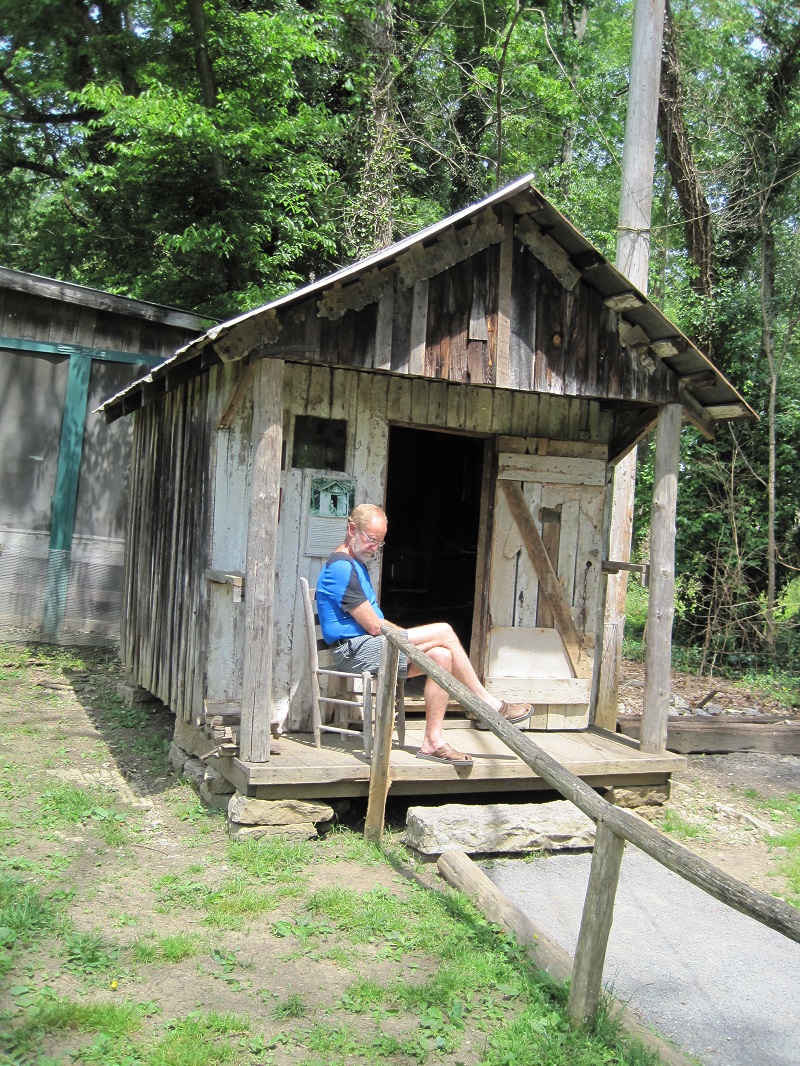 Granpappy asleep on his porch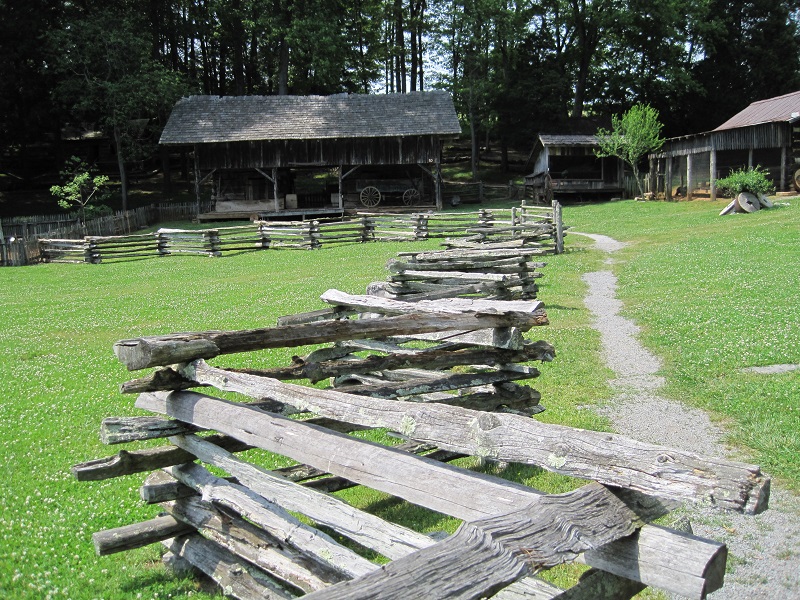 Timber stockading
Blue grass music of the region – played on fiddle, banjo and guitar – was heard at the Museum in the open air, sitting on a veranda with local artists Tony Thomas (guitar) and Curly (fiddle). Needless to say, Tony knows Bob Fulcher, Cumberland Trail manager, who we're told plays a mean banjo (Bob, we're learning, knows most of the people in Tennessee).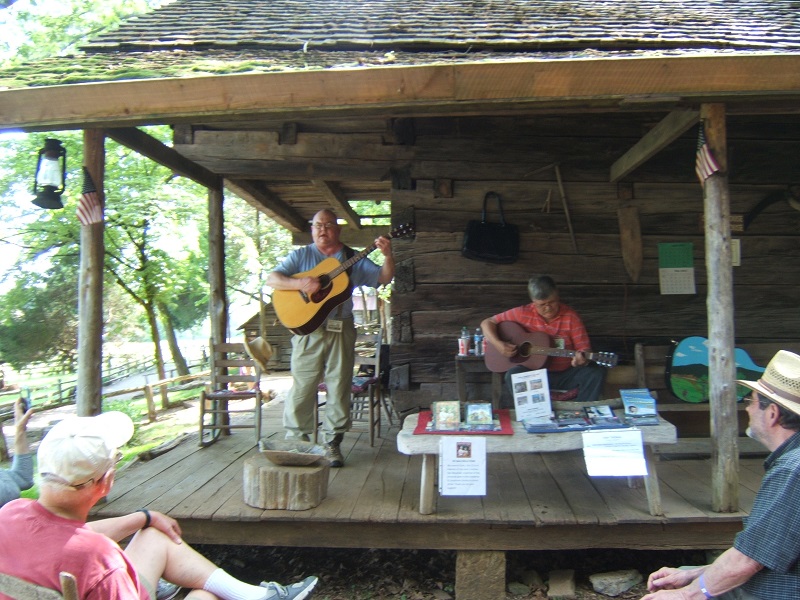 Tony Thomas (R) and Curly (L)
Tomorrow we're stepping into the 21st century to learn about Small Angle Neutron Scattering at the Oak Ridge National Laboratory (we'll tell you what that means after we've been told about it ourselves tomorrow).
David & Dave