Dayton or Bust! The blog of 2 Saltaire historians on an American Adventure
Day 9: Polymers, Neutrons, Atomic Reactors and an Old Hansonian
Thursday 3rd May
Our good friend George Wignall worked for many years at the Oak Ridge National Laboratory, & we were honoured to get a feel for his work through his guided tour of the SANS laboratory there. Small Angle Neutron Scattering (SANS) has proved to be one of the most important tools for the evaluation of polymer- chain conformation – but you knew that anyway. Old Hansonian George developed the technique, and seeing the neutron scattering device first hand was impressive. We found the coffee machine was within our capabilities, but the bit before that we didn't quite catch.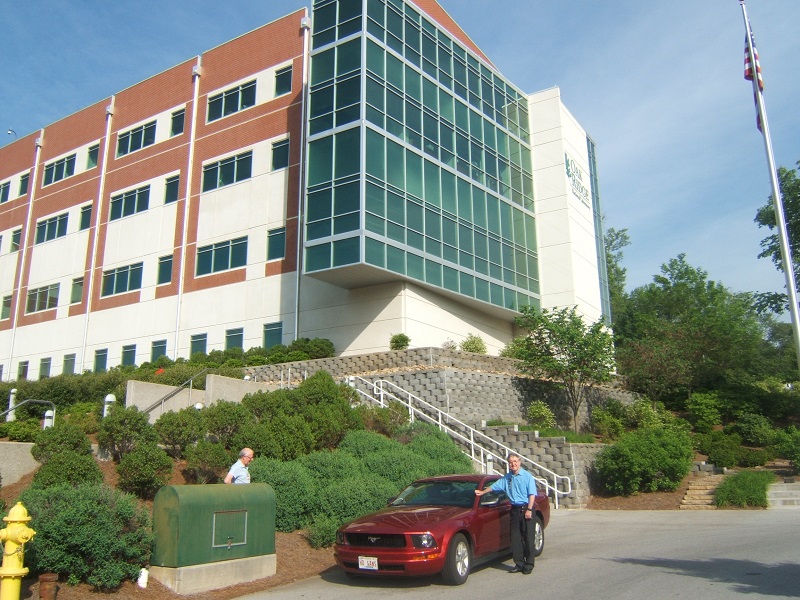 George Wignall & his Ford Mustang outside Oak Ridge National Laboratory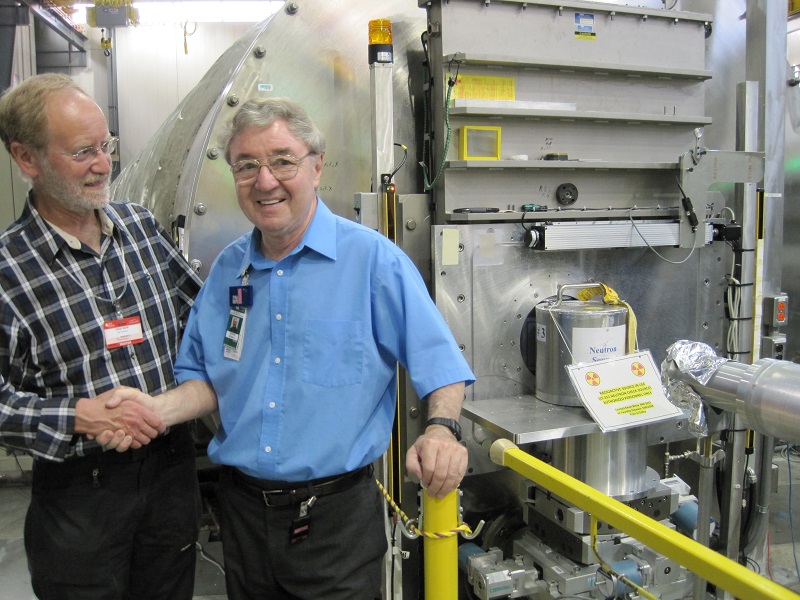 Old Hansonians together in the lab - Dave Shaw (left) and George Wignall
Travelling back south tomorrow to Dayton, for the celebration of the acquisition of the Laurel Snow Pocket Wilderness Site by Tennessee State Parks.
David & Dave