Dayton or Bust! The blog of 2 Saltaire historians on an American Adventure
Day 4: Exploring Further Afield...
Saturday 28th April
We went over to a place called Pikeville today, managing to get there 30 minutes before we set off from Dayton. How is that possible? Answer to follow…
We'd decided that Saturday would be a day for having a look round some of the spectacular East Tennessee scenery, getting a feel for the great outdoors.
We first travelled over to Fall Creek Falls.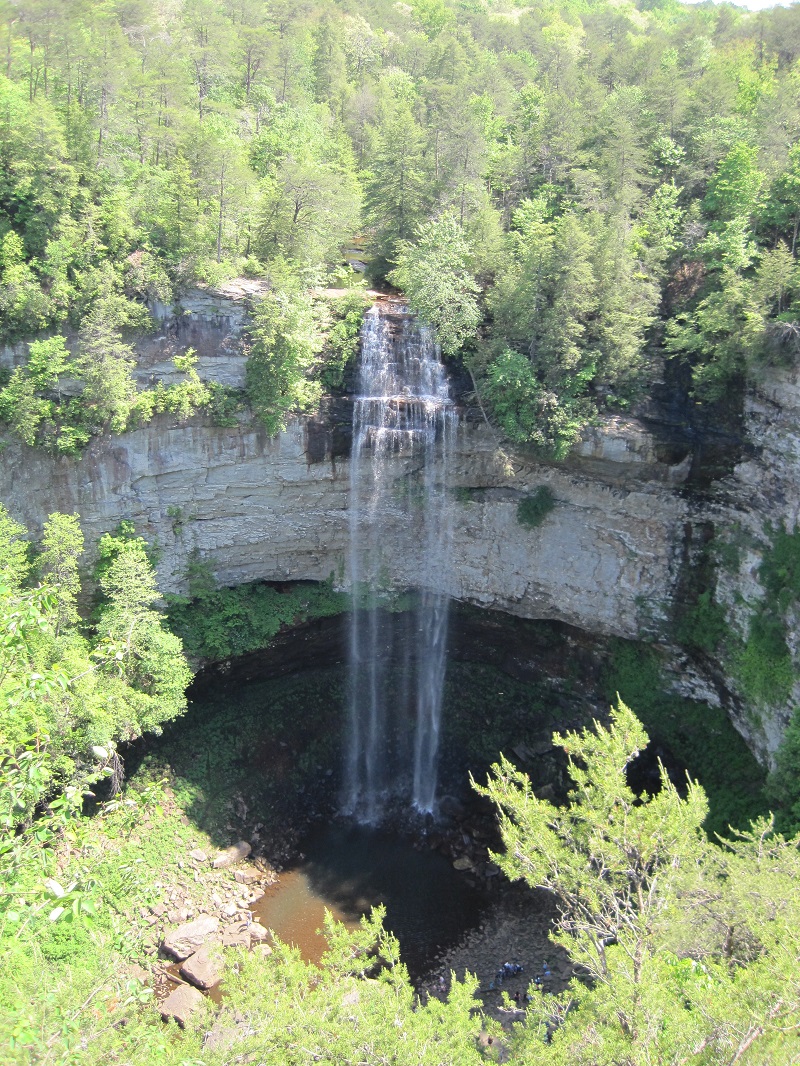 Fall Creek Faaaaalls
At 256 ft it's the tallest waterfall east of the Rockies. Getting to the Falls involved some hill walking & the traverse of a decidedly shaky suspension bridge which scared the pants off a dog with a very determined owner.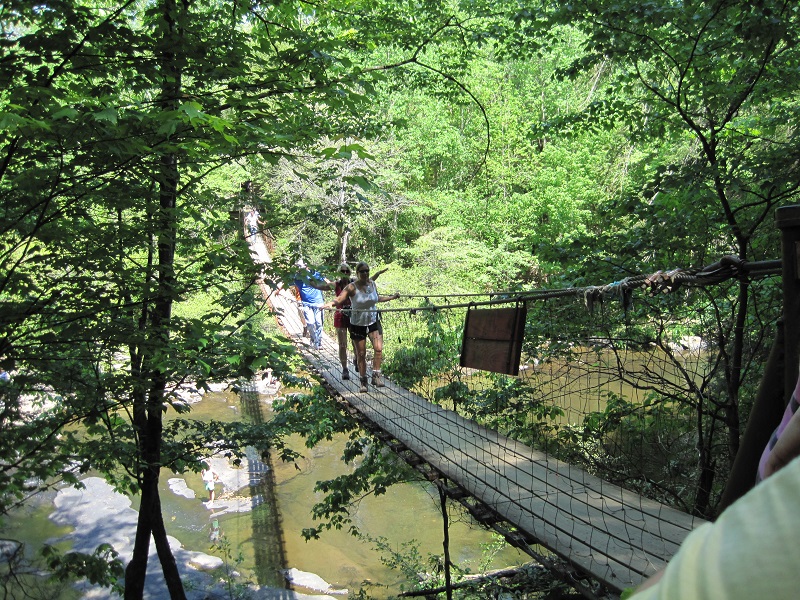 A suspension bridge that had everyone in suspense
A full appreciation of the falls involves a steep descent to the bottom of a gorge…and a seemingly steeper ascent back.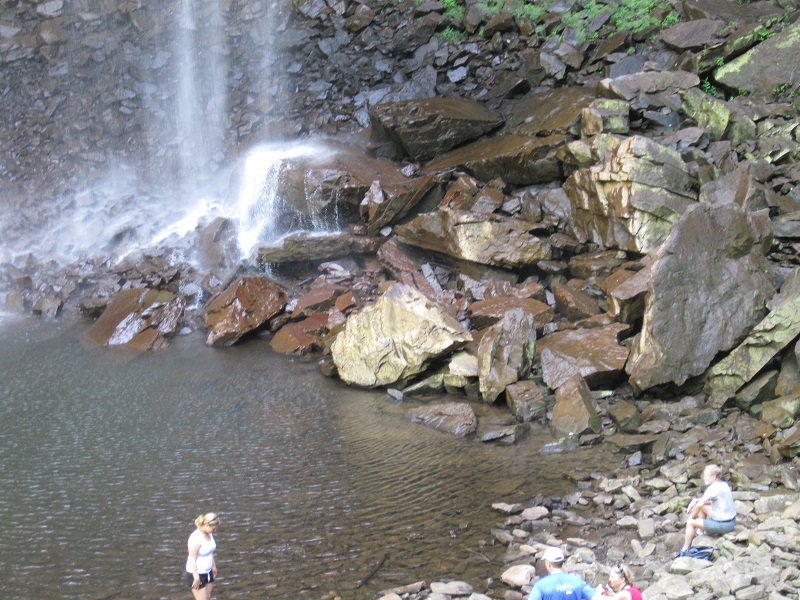 Hitting rock bottom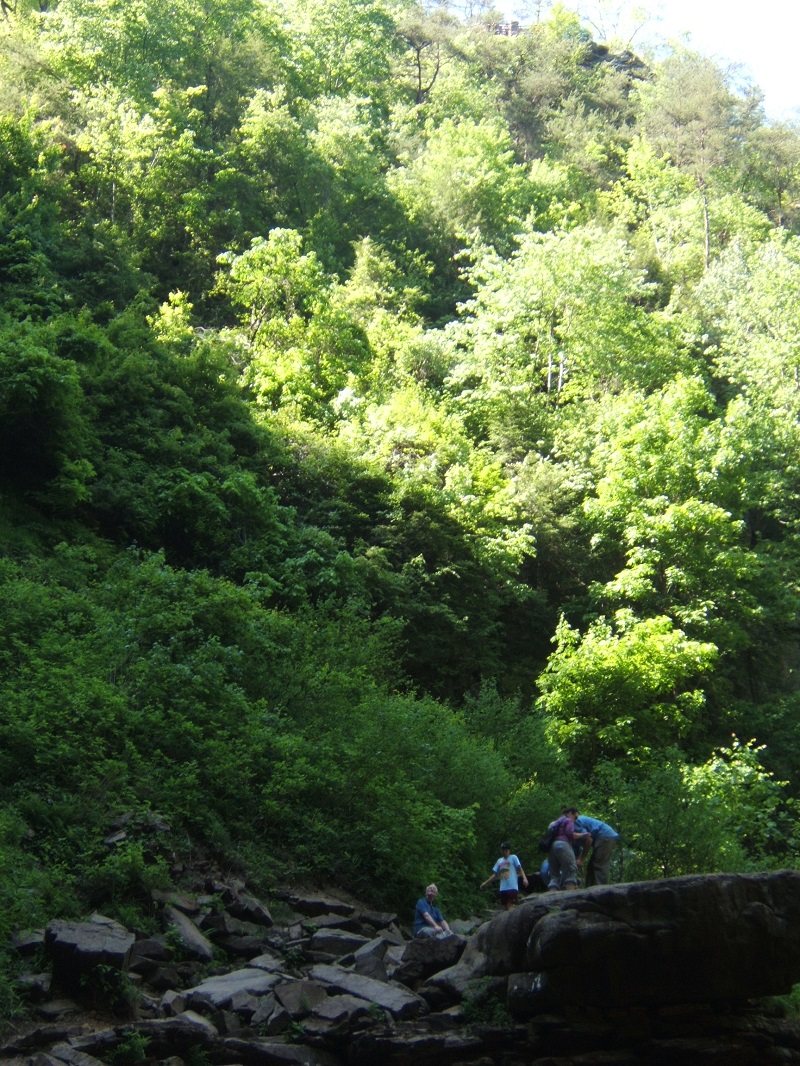 David braced for the ascent
Lunch was taken in a restaurant serving typically local specialities in Pikeville (how did we get there so early??). Over lunch we were approached by Republican candidate Jim Cobb, out canvassing support for his election.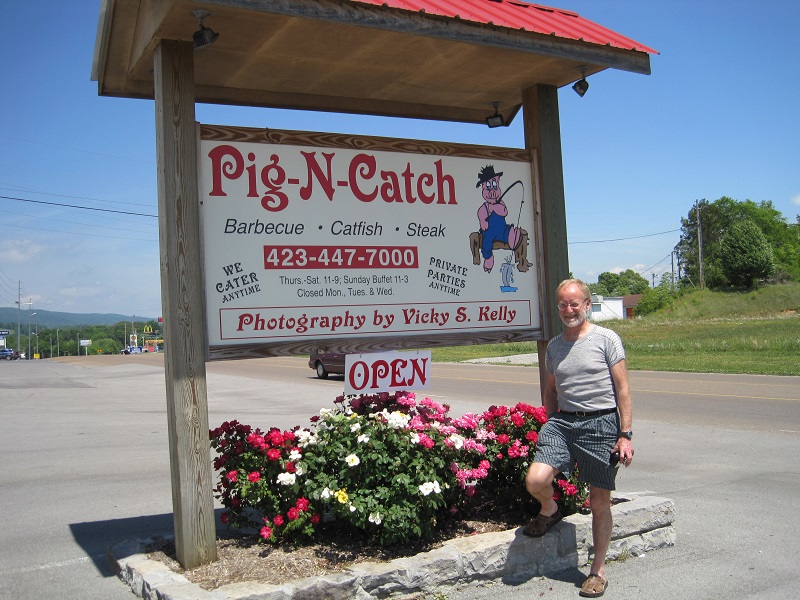 Our lunch time restaurant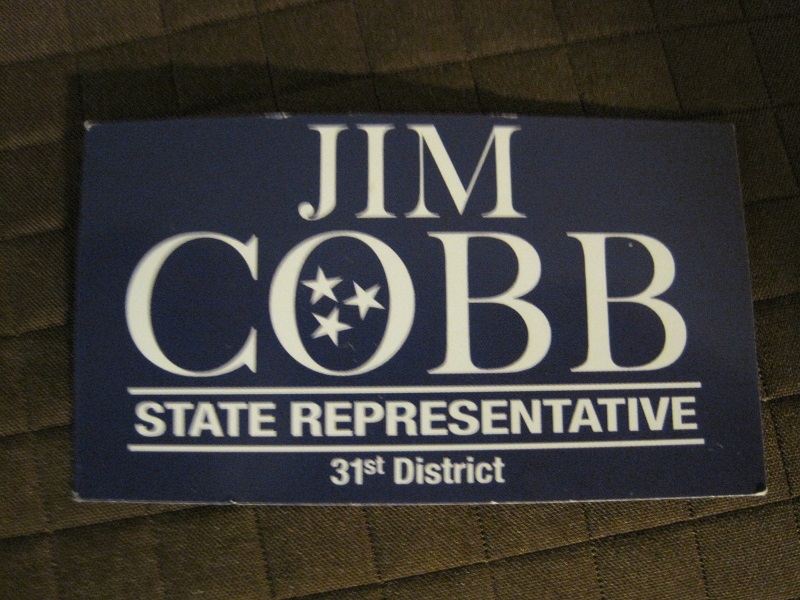 State Representative Visiting Card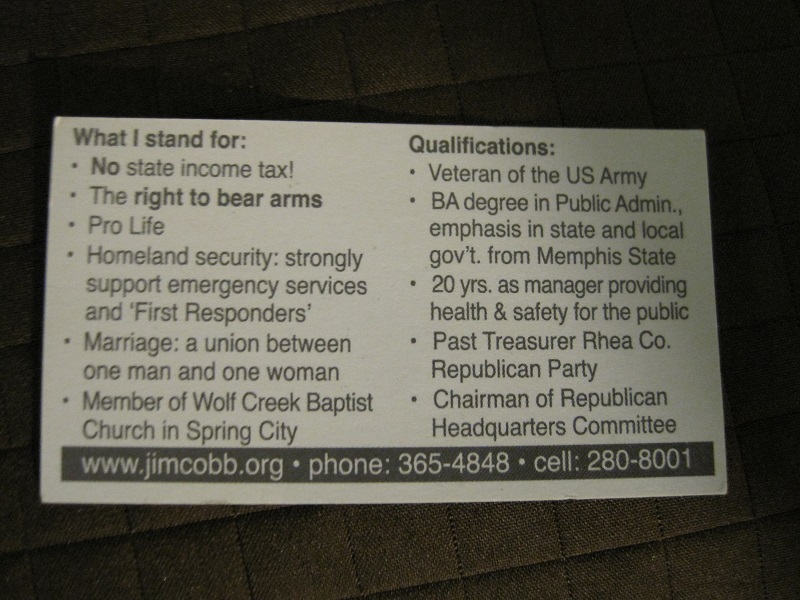 State Representative's policies
The return through Pikeville found the road closed for a blue grass festival – we think the Cumberland River Band in particular is well worth a listen on Youtube. We surely do!
The return journey took more 90 minutes to get back to Dayton, only 18 miles up a clear road.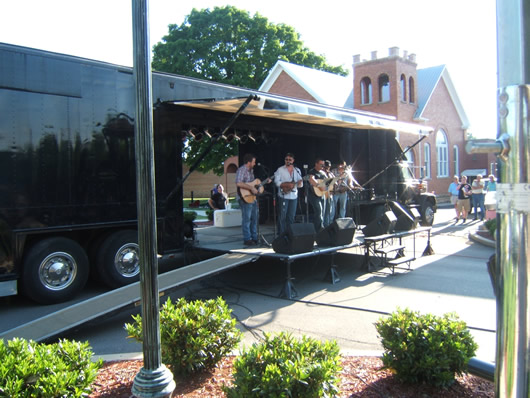 Cumberland River Band in Pikeville - Blue Grass at its Best
So how do we explain these crazy times? Ans: There is a one-hour time zone change just a few miles west of Dayton. Did Titus Jr have to worry about this, we wonder?
Chattanooga & the Choo Choo Hotel beckon tomorrow. We leave the puns to you.
Flow gently,
David & Dave