Day 3: A day of discovery in Dayton…
Friday 27th April
Another early start, for an 8 am breakfast rendezvous with Dayton historians in the town's Coffee Shop.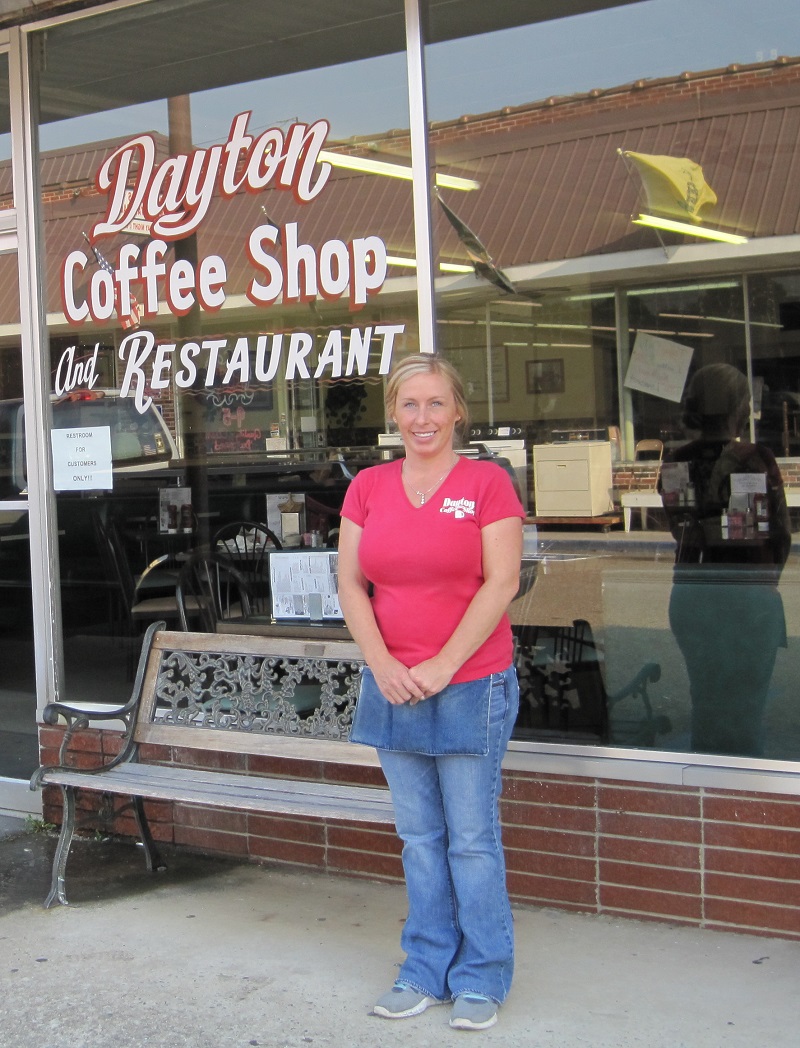 Good Coffee with Good Service - Lorie outside Dayton Coffee Shop
Pat Guffey is the County Historian of the Rhea (pronounced "Ray") County Historical Society (Tennessee State has a total of 95 such counties), and being Dayton born & bred, Pat has a very good knowledge of its early roots. Tom Davis is the Director of Public Information at Bryan College in Dayton; Tom has an extensive network of contacts, helping us meet the right people. Over breakfast we began to get to grips with the issues of Salt's Dayton Coal & Iron Co. (Dayton Coffee Shop is a great place to be if you're looking for someone – they'll be along shortly!).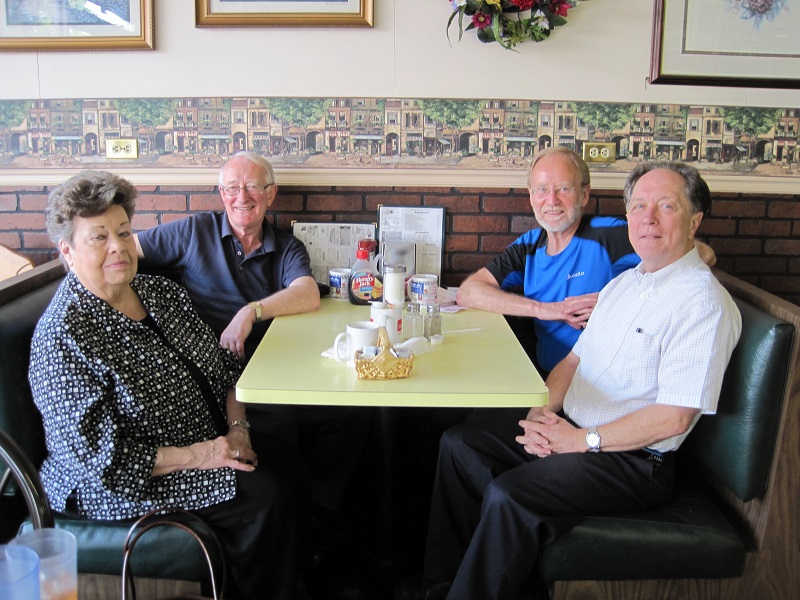 Pat Guffey, David, Dave & Tom Davis get down to business over breakfast
David mentioned a Saltaire man who we know went out to Dayton with the Salts – Percival Johnson, great uncle of Donald Hanson, former chairman of the Illingworth Morris textile group at Saltaire. Pat sat up… "Percival knew my great-grandparents & presented them with a teapot brought from England when he finally left Dayton. I've still got it!" A new link between Saltaire & Dayton! Pat generously offered the teapot to Donald & the Saltaire Archive, so it'll be going back across the Atlantic next week.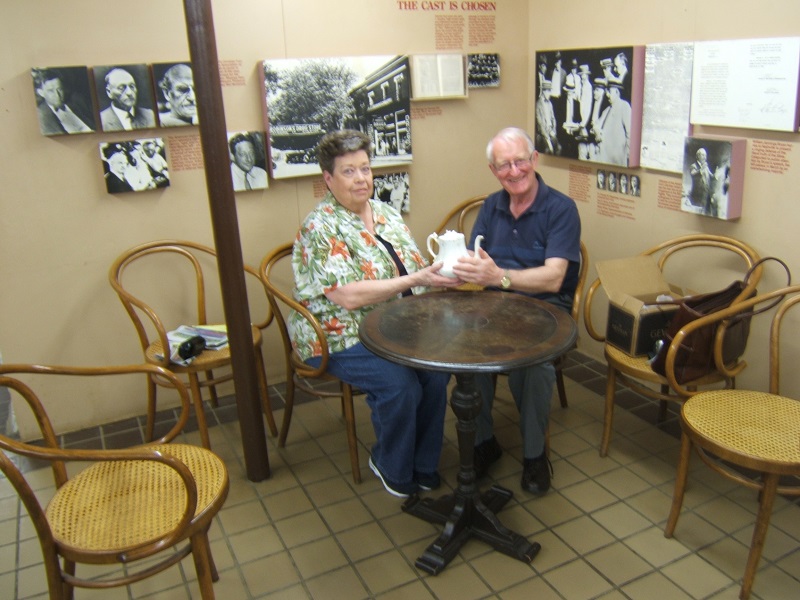 A Well-Travelled Teapot Gets Ready for Another Long Journey

The discussions with Pat & Tom made us realise the importance of documenting & understanding the chronology of events in Dayton, critically the arrival of a rail service in the area. A job for the coming months. Breakfast was followed by a second visit to Dayton Library, where Carol Woodey & her colleagues were again very helpful in providing what survives of the paperwork of the Dayton Coal & Iron Co. Lots of information to reflect on.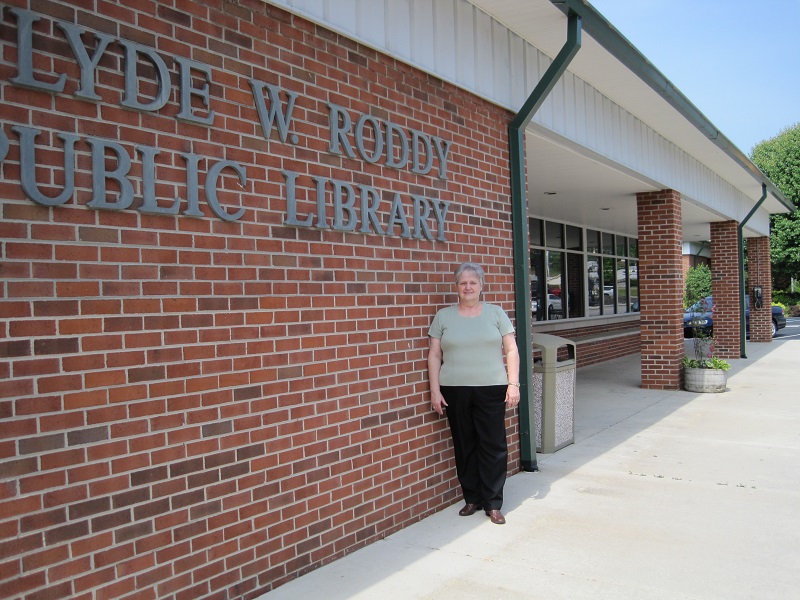 Carol Woodey, Assistant Director of the Clyde W. Roddy Public Library, Dayton
Time, after a beer, to explore the Richland Creek mining site, now situated in what is known as the Laurel Snow Pocket Wilderness. Woodland, water, wildlife & beautiful scenery. A spectacular version of the Shipley Glen valley! There remains plenty of evidence of the mining activity.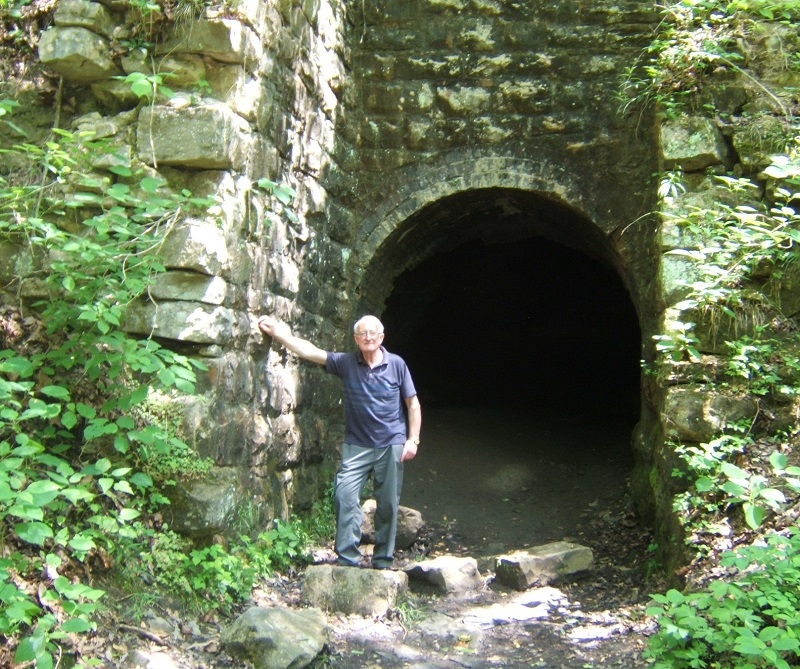 Entrance to Richland Mine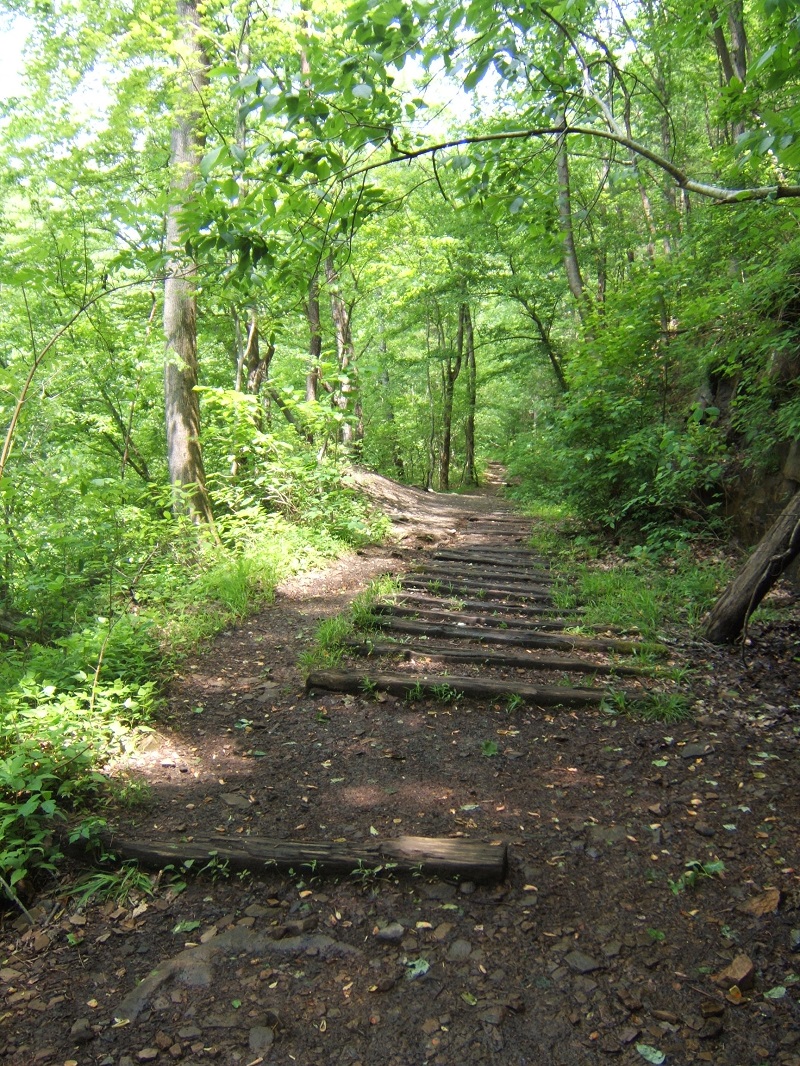 Wooden Sleepers of an Old Rail Track along Richland Creek

Our evening was spent at the Fehn's 1891 House, one of the oldest buildings in Dayton. Originally a Catholic school, it has been carefully restored as a restaurant by owners Don & Colleen Fehn (see fehns1891 house.com). Congratulations to Don & Colleen for their enthusiasm for preserving Dayton's heritage - & for their excellent food & service.
And so to bed – knackered.