Day 2: And so to Dayton…
Thurs 26th April
An early start today, to breakfast in the Shawnee Diner with Cumberland Trail manager Bob Fulcher. It's Bob who has been instrumental in inviting & encouraging us to come to Dayton, so it was a great pleasure to meet up with him. An expert on the local countryside & its amenities, Bob was able to put us in touch with local experts & historians in Dayton, so off to Dayton we go…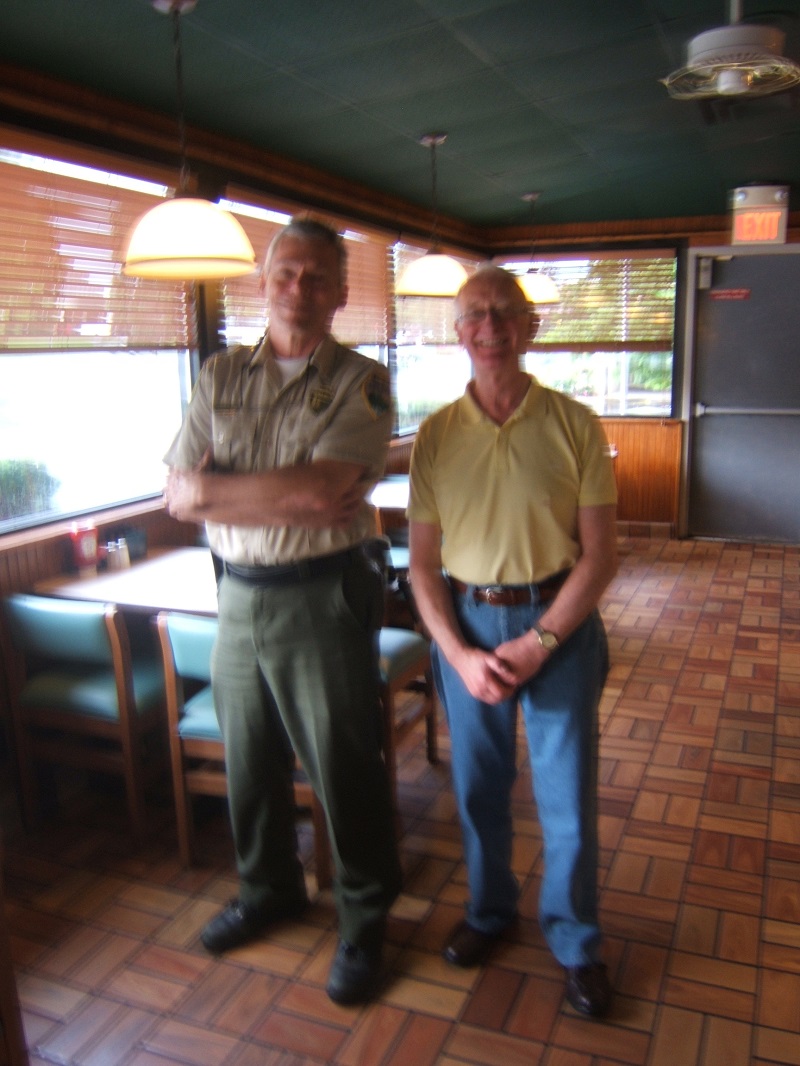 David King with Bob Fulcher (left), Manager of the Cumberland Trail
First job to that end was to pick up a hire car, & George & Andrea kindly ferried us down to Knoxville to do just that. After driving 40 miles on the wrong side of the road in the wrong gear - & only getting lost once - we arrived in Dayton just in time for lunch at a really local eating house. Dayton is the centre of our interest – it was here that Titus Salt Jr & Charles Stead came to instigate the Dayton Coal & Iron Company. A more far-flung location from Saltaire is difficult to imagine.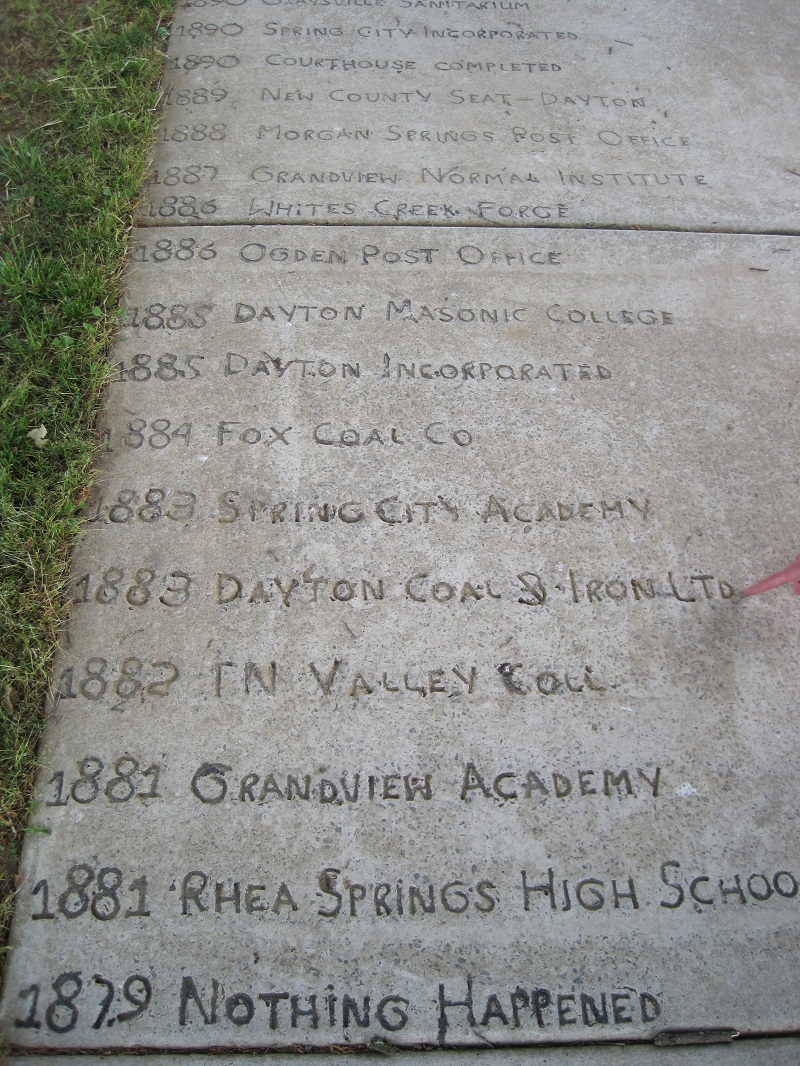 Inscribed Sidewalk recording 1883 Start of the Dayton Coal & Iron Venture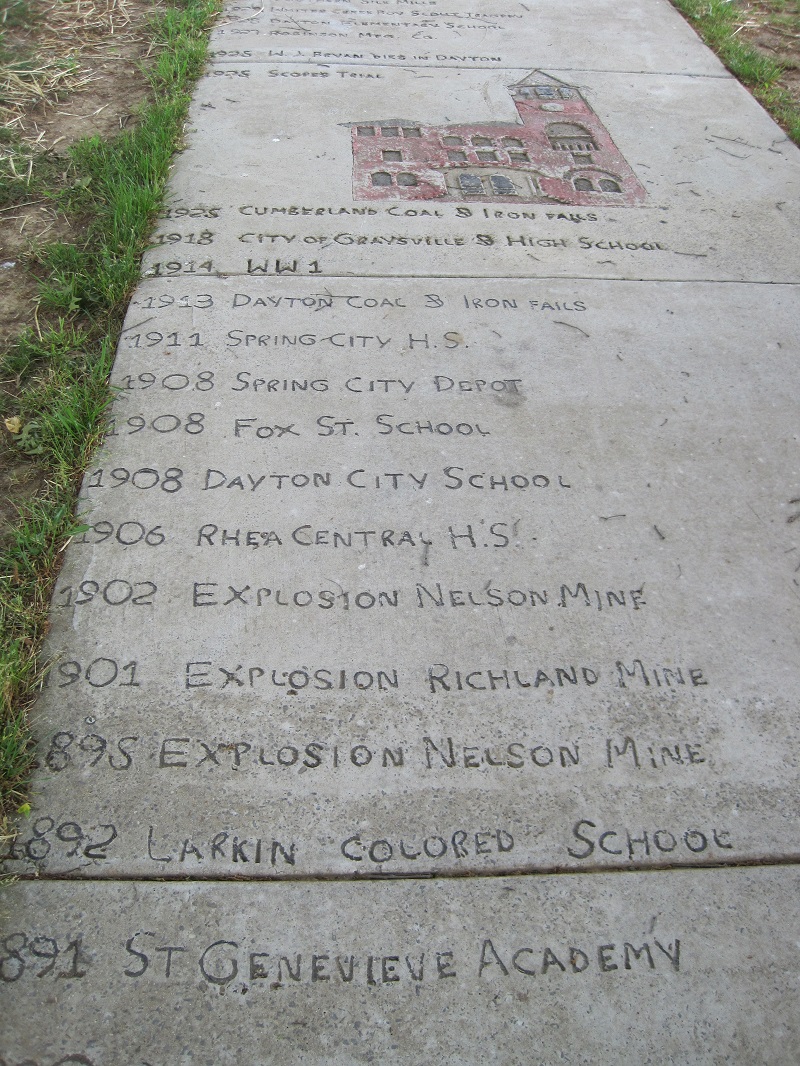 Inscribed Sidewalk recording 1919 Collapse of the Dayton Coal & Iron Venture
The afternoon was spent in Dayton Library, where Carol & her staff dug out all their records on the D C & I Co. More to report tomorrow…
Nobody can come to Dayton without learning of the renowned Scopes Monkey Trial – an event unrelated to the Salts' venture but nevertheless worth a mention. In 1925 a Dayton schoolteacher (John Scopes) was successfully prosecuted by the State of Tennessee for committing an illegal act – teaching Darwin's theory of evolution. He was tried & convicted in Rhea County Courthouse, the prosecutor being William Jennings Bryan, who died five days after the trial. Google it for further information!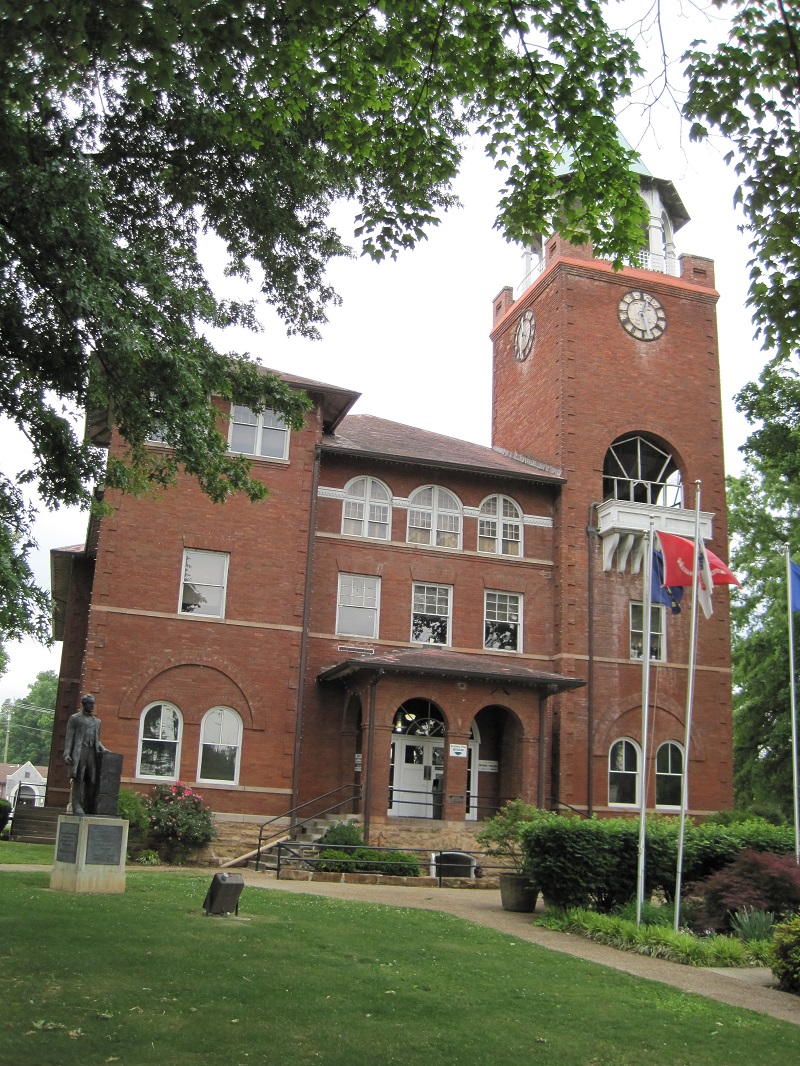 Rhea County Courthouse, Site of the Scopes Monkey Trial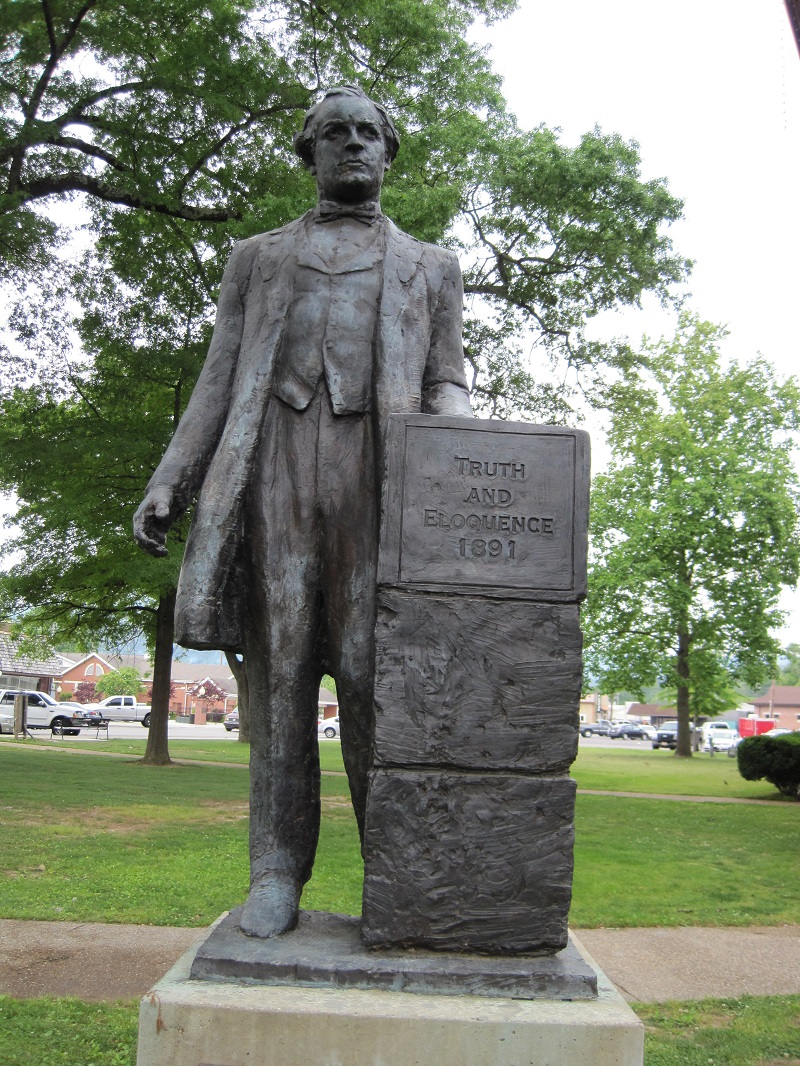 William Jennings Bryan, Congressman & Special Prosecutor at the
Scopes Monkey Trial 1925
Time to sign off, to the sound of freight trains travelling the rail line that brought Titus Jr to Dayton more than 130 years ago. Good night, Y'All.