Dayton or Bust! The blog of 2 Saltaire historians on an American Adventure
Day 6: Chattanooga Sight Seeing
Monday 30th April
Today we took a break from historical matters and went to have a look at a couple of really outstanding sights on Lookout Mountain, on the outskirts of Chattanooga. The mountain is part of the Cumberland Plateau which extends 83 miles through Tennessee, Alabama and Georgia.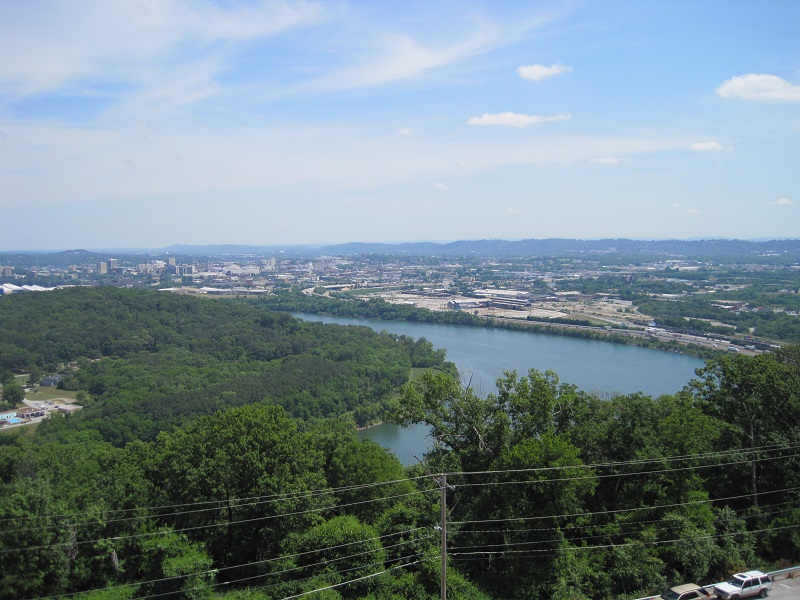 View overlooking Chattanooga & Tennessee River from top of Ruby Falls Lookout
Our first stop was Ruby Falls, an underground waterfall located deep within Lookout Mountain. With a drop of 145 ft, the waterfall was discovered in 1928 and is approached through an extensive cave system. An awe-inspiring sight.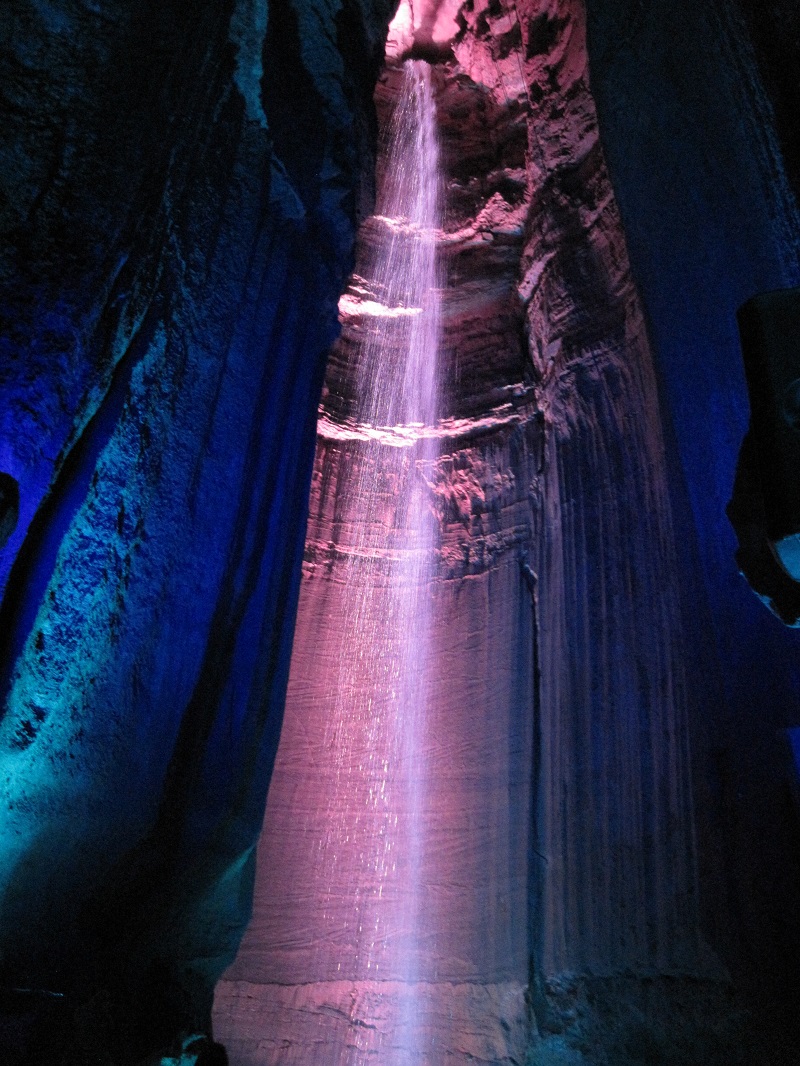 Ruby Falls
A little way along the mountain side is another area of natural beauty, opened a few years after Ruby Falls. The area is called Rock City – now something of a misnomer, because it has nothing to do with rock music. It is in fact a trail through natural rock formations which are really remarkable. The trail passes between immense boulders – some 40 or 50 ft high – making the trail almost impossibly narrow in parts.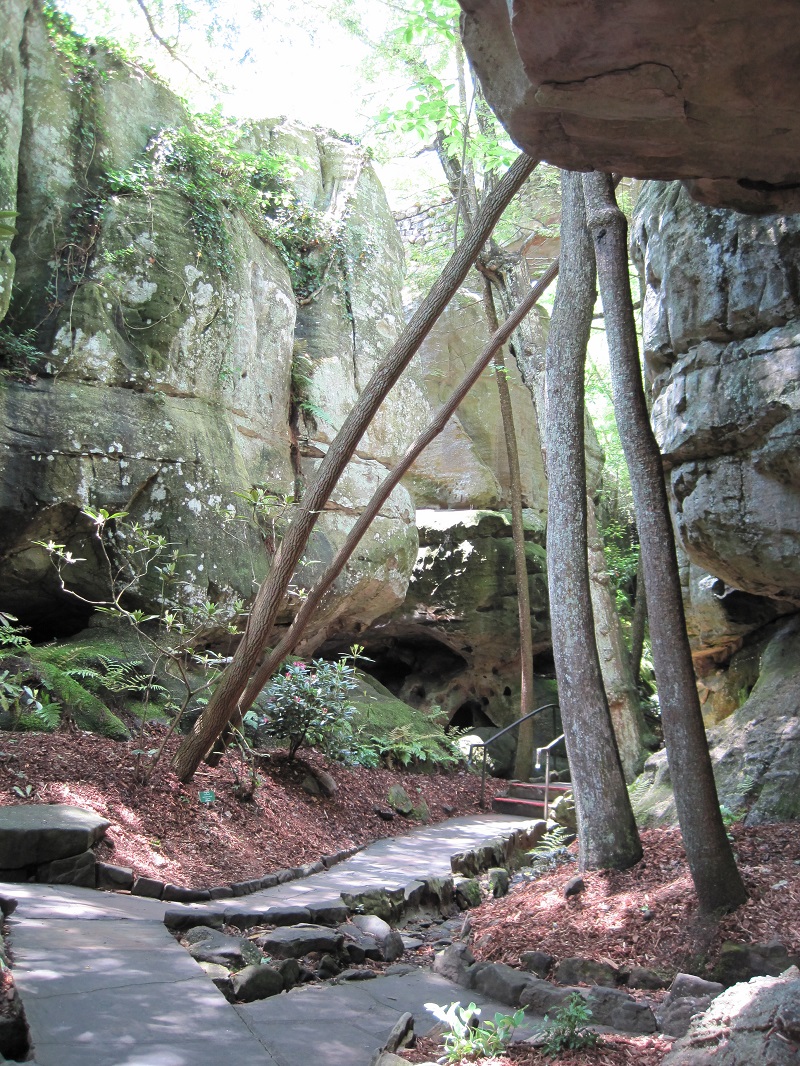 Rock City Trail
One passageway - Fat Man's Squeeze – has to be bypassed by some visitors. The trail has been enhanced with the addition of bridges, tunnels, music, and spectacular viewing points –the so-called Lovers Leap allows visitors to see seven States in one panorama.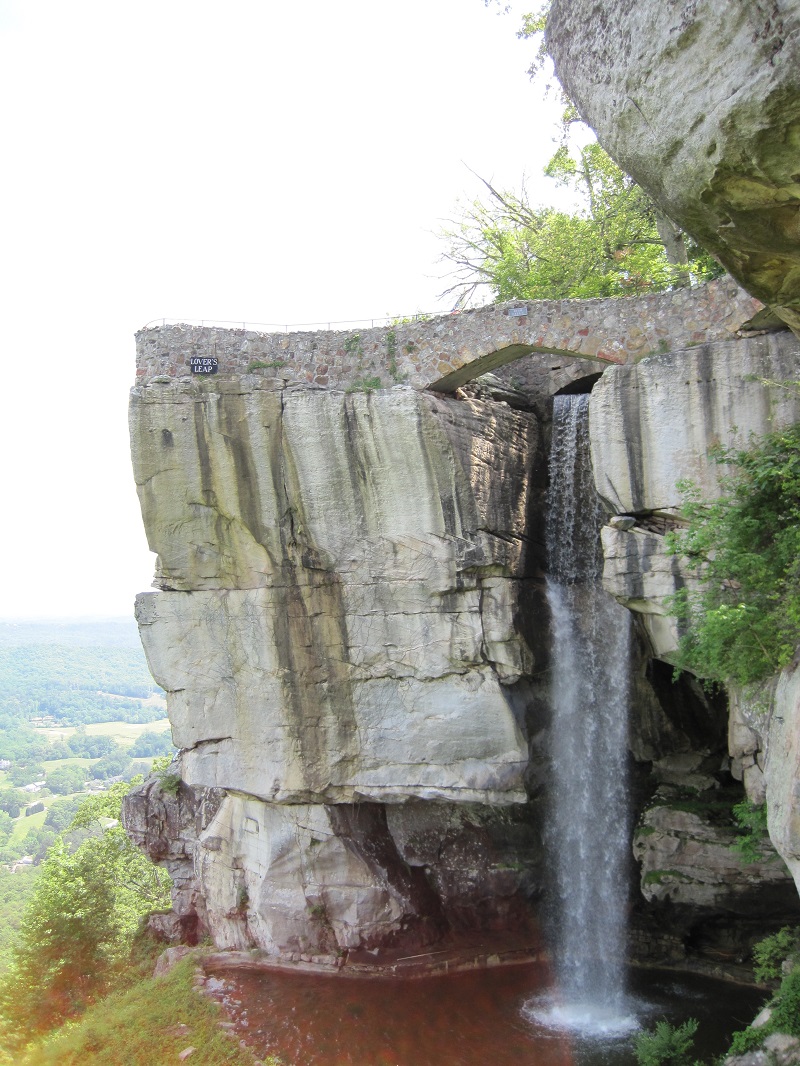 Lovers Leap & Waterfall
Both Ruby Falls and Rock City are great places to see, but we're going back to Dayton tomorrow – we've been away two days and we're homesick.
David & Dave