Dayton or Bust! The blog of 2 Saltaire historians on an American Adventure
Day 7: A Day of Exciting Discoveries
Tuesday 1st May
So, a last breakfast in the beautiful foyer of the former Chattanooga Station & then we were back on the road NE to Dayton (there are no longer any passenger rail services out of Chattanooga, but the present day sound of the freight train siren followed us up the valley).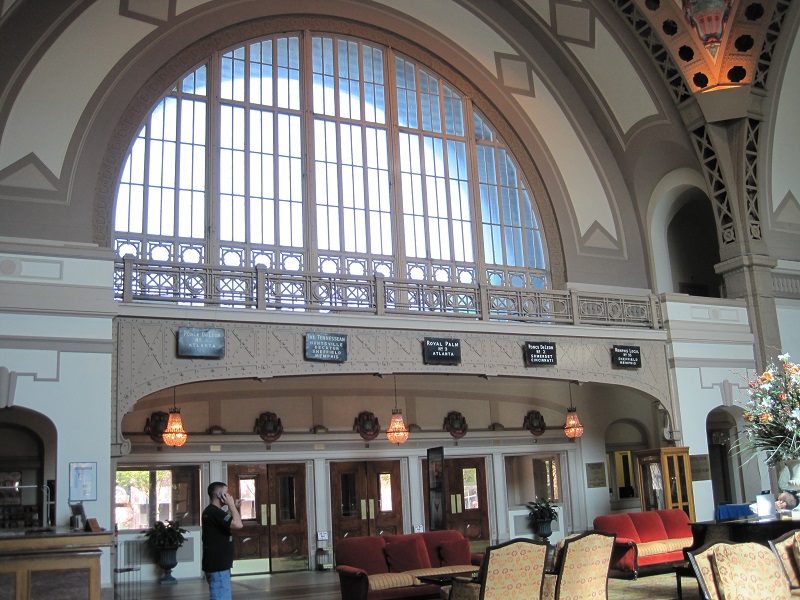 The grandness of Chattanooga station foyer
It was good to be back in Dayton. The place has a gentle, small-town feel to it that grows on you.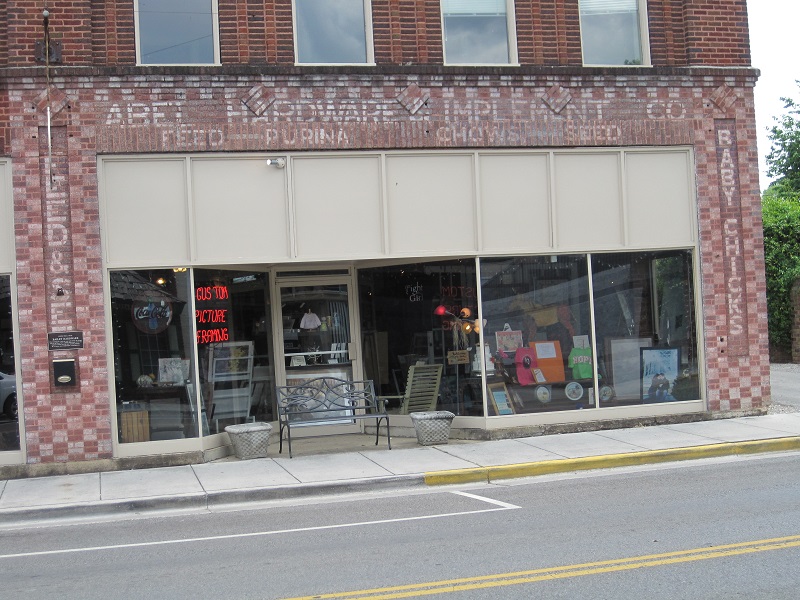 A nice Dayton shop front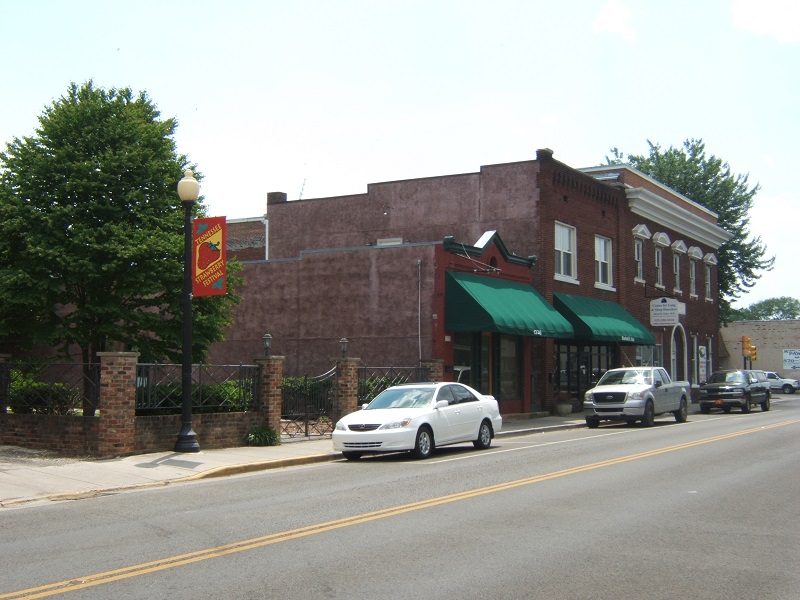 Market Steet, Dayton, looking south
Having dropped off some Saltaire publications & literature at Dayton Library, we headed for a beer in our favourite Tennessee bar – Kenny's, right alongside the freight line. What to drink, what to eat?
"Last time you had a couple of Ambers, a BLT sandwich & a steak in pitta", said the barmaid.
"How did you remember that?"
"Funny accents…".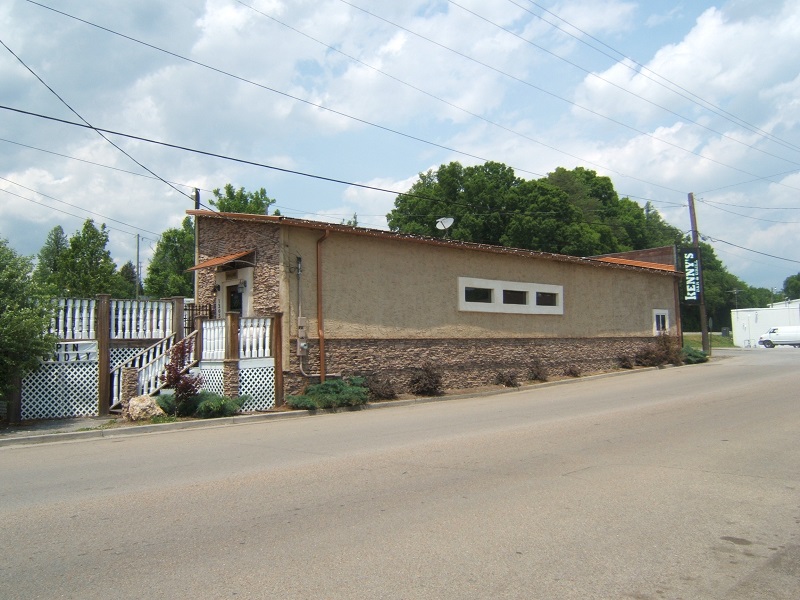 Kenny's, our favorite Dayton bar
After lunch we went in search of any remains we could find on the site of the Dayton blast furnaces, which were on the present day outskirts of town, next to the creek. Most of the site has been cleared long ago & is now given over to sports & recreation.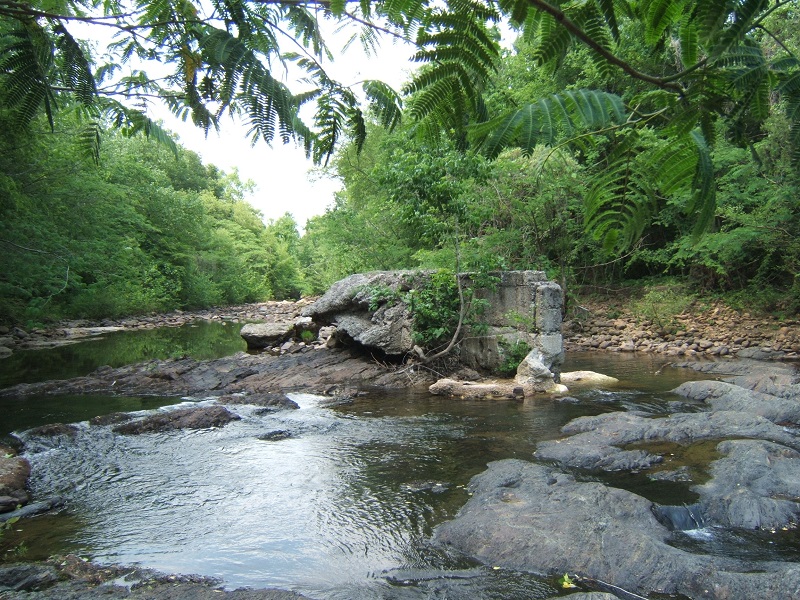 Richland Creek with concrete feature
However a bit of rummaging around & we found the old railway line and in the bed of the creek a large concrete feature which was presumably part of a larger, now lost, structure.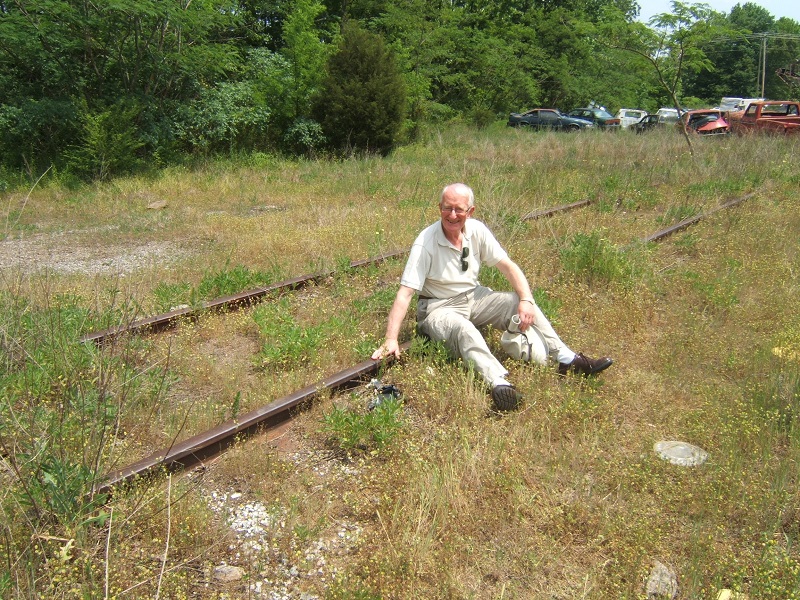 David on track to discoveries
Wandering round the area gives you a feeling of being that much closer to its history. More than that, we were able to take a photo of the area from the same direction (at a lower altitude) as that found in an old photo of the blast furnaces.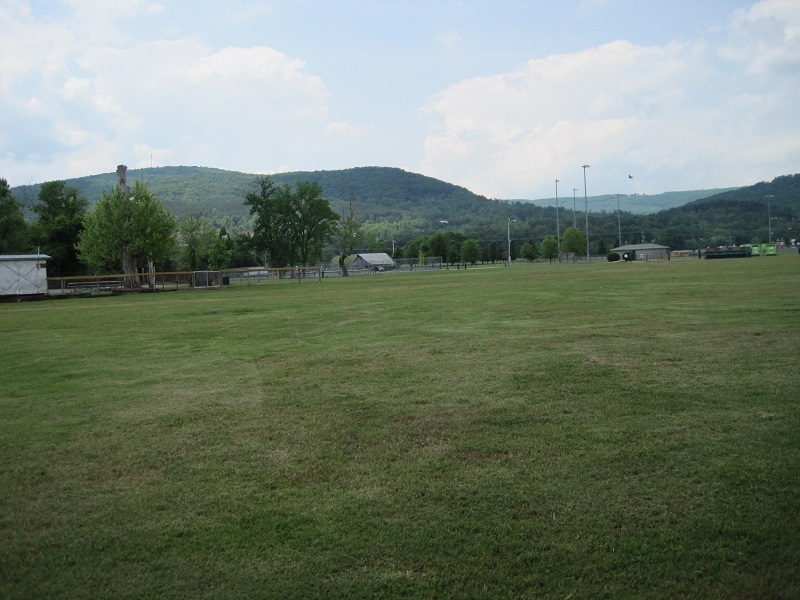 The blast furnace site today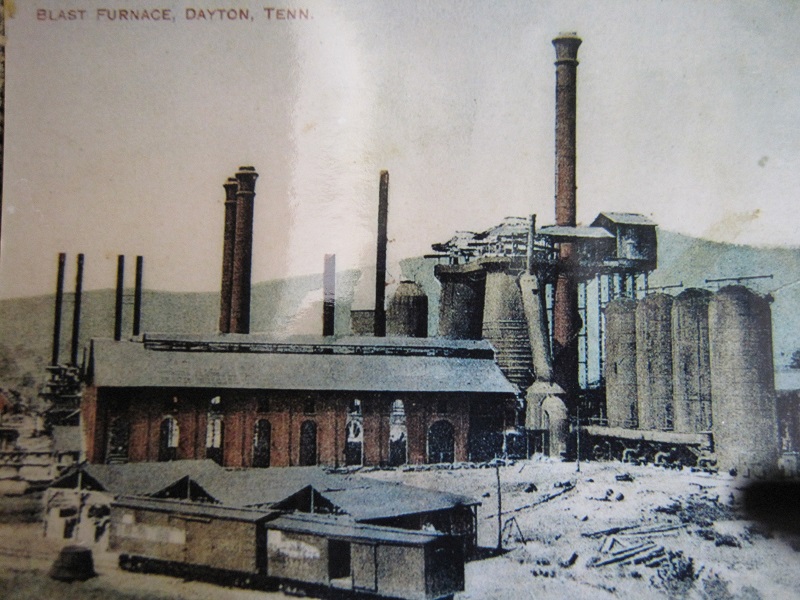 Early photo of Salt's blast furnaces, Dayton
Bob Fulcher, the Cumberland Trail superintendent, had arranged an interesting write-up in the Knoxville News Sentinel of the forthcoming ceremony on Friday. The ceremony is a celebration of the recent acquisition of the Laurel-Snow tract of land by the Tennessee State Parks. The article gives due recognition to the Salt family, who owned the land during the 1870s and 1880s. Read the article online at www.knoxnews.com
In the evening Bob & his family had invited us to their home for dinner. A truly enjoyable evening for us, in the delightful company of Bob, his wife Teresa, son Russell & daughter Kate. A great dinner (a family team effort), & great conversation. Bob is steeped in Cumberland trail walking, and Dayton history. And pickled in American folk music! To the four Fulchers…thank you!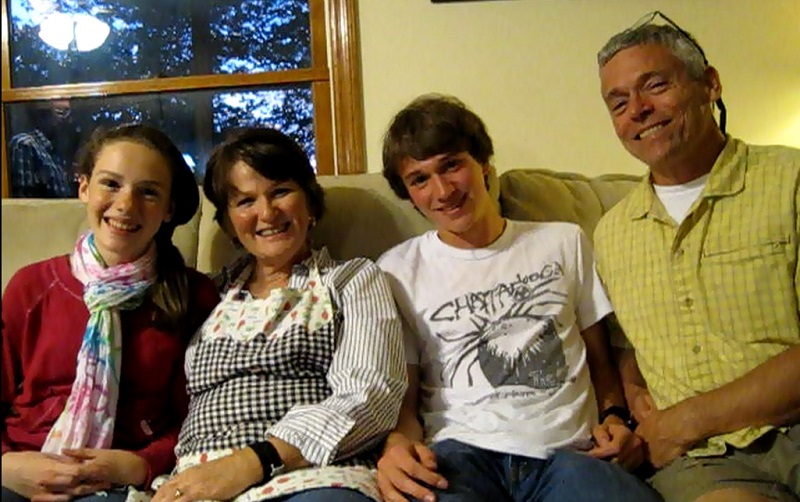 Kate, Teresa, Russell, & Bob Fulcher
Time is passing quickly, and we still have much to learn. We look forward to the next lesson.
David & Dave