ANOTHER 150 YEARS ANNIVERSARY INSPIRES NEW CLUB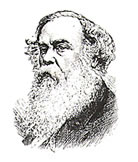 On Wednesday, 20th September, 2006, it will be 150 years since thousands of Salts Mill workers gathered in St George's Hall to present a bust to Titus Salt, as testimony of the affection in which they held him, Writes Dave Shaw.
To celebrate this anniversary an informal buffet supper is to be held at Shipley College, Exhibition Road – a very fitting venue, itself erected as a memorial to Sir Titus, on Wednesday,September 20th.
The evening's emphasis will be on socialising, the only formal part of the proceedings being a re-reading of the original, brief dedication speeches. Mr Denys Salt, great grandson of Sir Titus, will deliver the founder's original words of response and thanks.
It is hoped that there will be sufficient interest to launch a Saltaire History Club, open to all, where we can learn what's new in the historical accounts and help each other to add pieces to the jigsaw.
History club ticket details
Doors will open at 6:30 pm – 150 years (to the very minute!) since Sir Titus arrived in St George's Hall for the original ceremony.
Entrance is by advance ticket only (price a modest £12.50), available from Shipley College Library, Exhibition Road, or via Dave Shaw, tel 07736 408339, email dbshawuk@yahoo.co.uk