Saltaire, trams and trolley bus memories...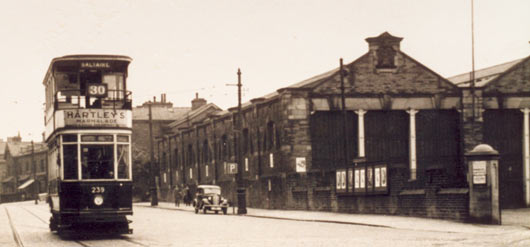 There is an information and commemorative panel planned for the newly formed area outside The Tramshed in Saltaire. Do you have memories of the trams and trolley buses in Saltaire or of living or working in Saltaire Village? We would love to hear from you. The information will be passed on the Saltaire's World Heritage Officer, Helen Thornton.
Please email editor@saltairevillage.info
Many thanks
A Tramshed under construction on the current site of the car park, Exhibition Road c. 1900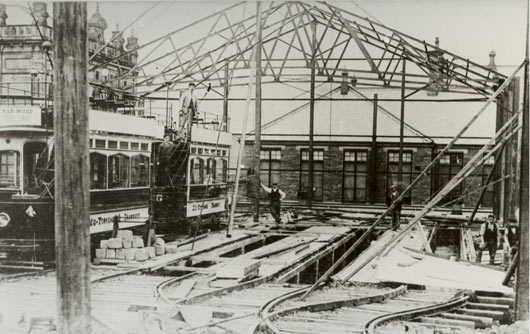 This building didn't last long. It predates The Tramshed located next to Hirst Lane.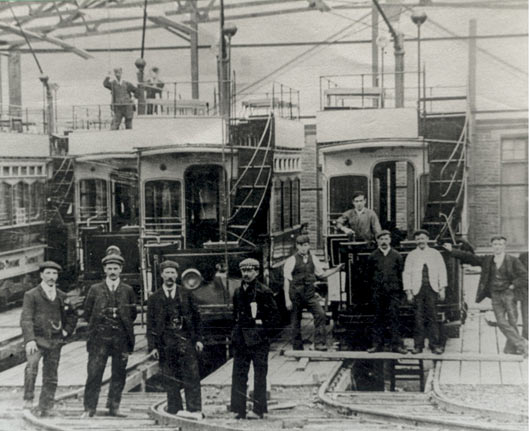 Please contact editor@saltairevillage.info