Happy Birthday, Denys Salt
Local historians from the Saltaire History Club, Dave Shaw and David King, travelled to Graz to wish Denys Salt a Happy Birthday. Denys, the great grandson of Sir Titus Salt the philanthropic founder of Saltaire, lives in Austria and is 95 years old. For a number of years, Denys has visited Saltaire at festival time and is always a welcome visitor.
Dave Shaw has sent the Village website these photos, and is happy to report that Denys is in great good health and spirits, and sends his best wishes to everyone in Saltaire. Needless to say, Denys was delighted to receive his birthday card signed by so many of his friends in Saltaire (& Tennessee!) and the gift of the 'Dayton Spike' that so many had contributed to.
[Read more about the Tennessee connection >]
We wish you a Very Happy Birthday and Many Happy Returns, dear Denys.
Lunch at the Nekrep Buschenschank, (a vineyard selling its own wine and local food) south of Graz.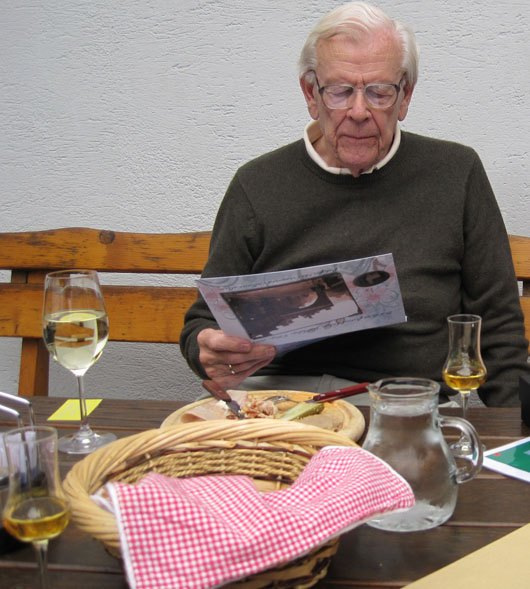 Denys opening his birthday card from the Saltaire History Club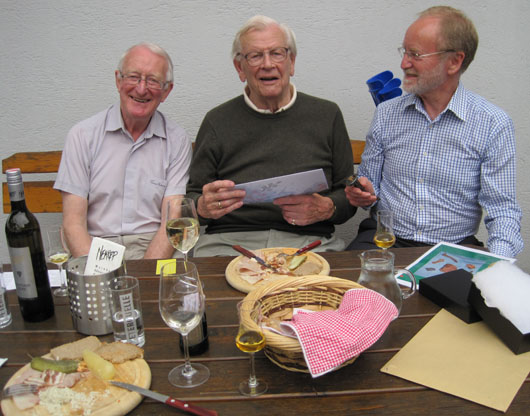 Denys with a couple of fans!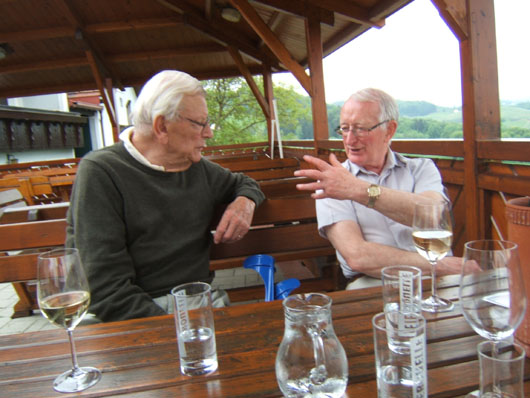 Denys Salt talking wine with an enthusiastic David King.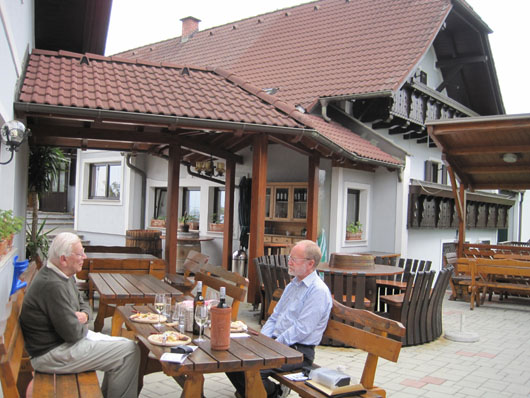 This is the life! Denys Salt and Dave Shaw, dining al fresco.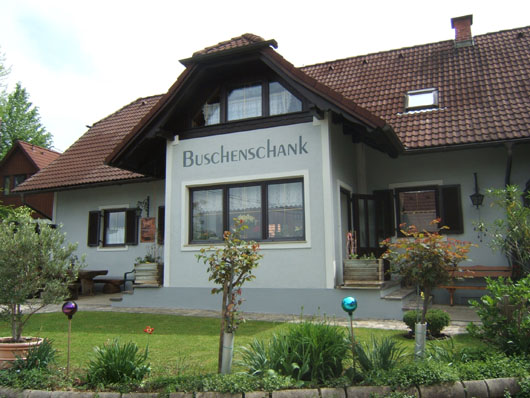 Nekrep Buschenschank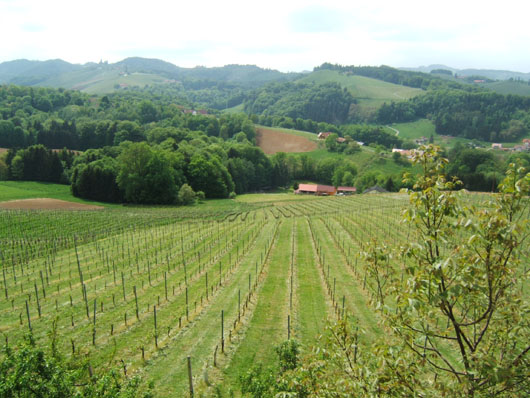 Nekrep Buschenschank. Where the wine grows...
Added to website 5th May 2013