Meeting: 7 June 2018
All welcome and it's free!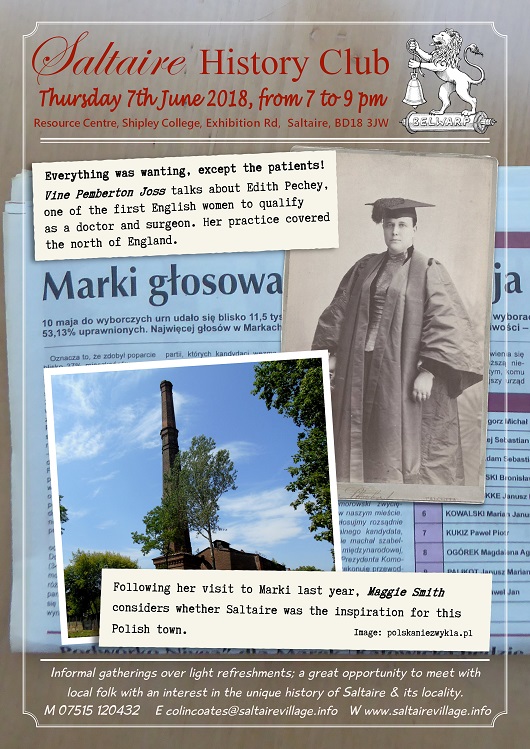 Everything was wanting, except the patients!
Vine Pemberton Joss talks about Edith Pechey,
one of the first English women to qualify as a doctor and surgeon.
Her practice served the north of England.
Was Saltaire the inspiration for Marki?
Following her visit to Marki last year, Maggie Smith considers whether
Saltaire was the inspiration for this Polish town.
Venue
Resource Centre, Saltaire Archive Room
Shipley College
Exhibition Road,
Salltaire
BD18 3JW
POSTER
The Saltaire History Club is free to attend and everyone is welcome.

Follow Saltaire History Club on Facebook