Saltaire Triptych by Bradford Illustrator, Tom Woolley
Tom Woolley is a freelance illustrator who studied at Bradford University. Tom specialises in illustrated maps and 3D diagrams and has produced a wonderful series of pictures inspired by Saltaire including the triptych above. Tom: "The architecture and history of the village is very appealing and I wanted to try and capture the prominent landmarks whilst trying to evoke the feeling of a late summer's evening."
Tom publishes articles on his website giving advice to on freelancing and illustrating maps.

Tom is available for commissions and his prints are available to buy online.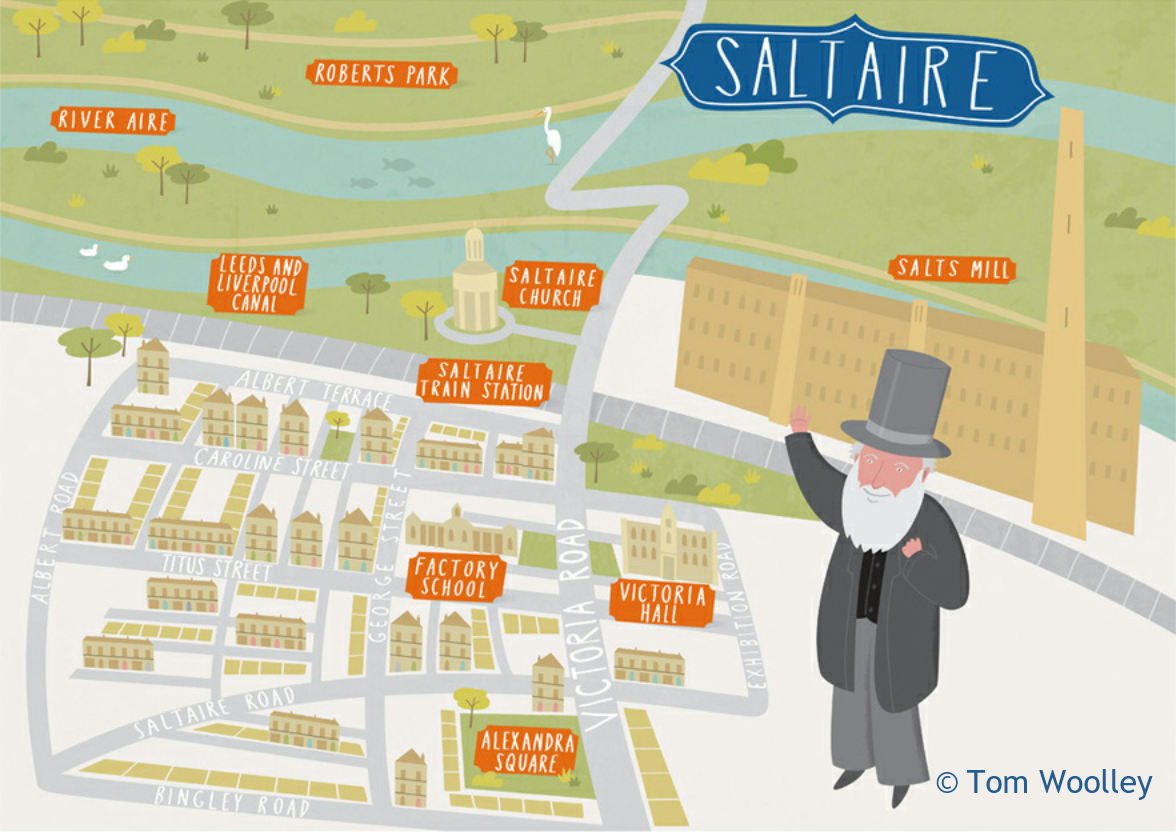 Website

tomcwoolley@gmail.com