Last meeting was: 15 March,
rescheduled from 8 March due to bad weather
Next meeting will be Thurs 7 June 2018. Details closer to the time.
All welcome and it's free!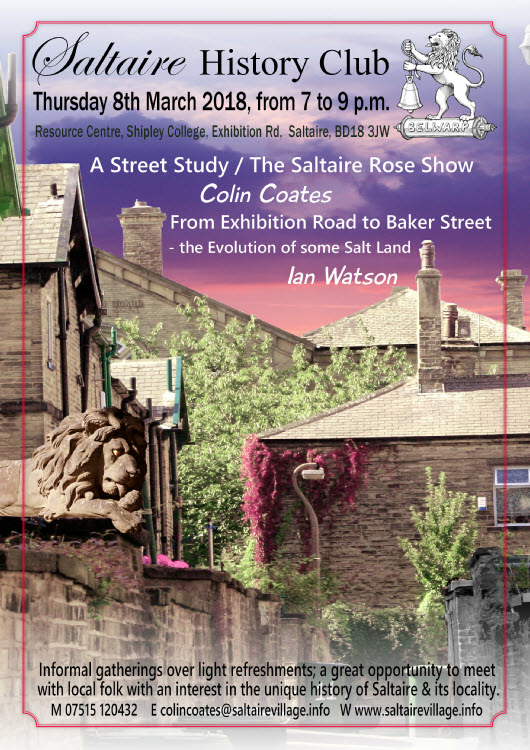 Two talks by local historian, Colin Coates
A Street Study
The Saltaire Rose Show
Also
From Exhibition Road to Baker Street
- the evolution of some Salt land
by Ian Watson
Meeting venue
Resource Centre, Saltaire Archive Room
Shipley College
Exhibition Road,
Salltaire
BD18 3JW
POSTER
Download the poster >
The Saltaire History Club is free to attend and everyone is welcome.

MORE INFO ABOUT THE MEETING
Info about the meeting on 8 March 2018 >
Follow Saltaire History Club on Facebook