SEARCH ENGINE PUTS Sentinel TOP OF ITS LIST
- AT LEAST IF IT'S INVALID PUDDING YOU WANT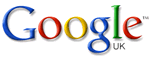 There was (a respectable modicum of) excitement in the editor's office during the preparation of this issue. Researching a follow-up to Roger Clarke's recent piece on Cookery Classes (see page 2), I decided to ask the internet's most (in)famous oracle Google what it could tell me about "Invalid Pudding". There, at the very top of the list of possible sources of information (regular users wil not be surprised that there were 167,000) was Saltaire Sentinel News, with a very short extract from Roger's original.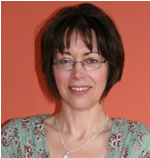 This, of course, is all down to the well deserved success of www.saltairevillage.info, the website set up earlier this year by local web designer Pamela Reynolds. Much of the paper can be read by visiting the site, which is also a good way to get into these pages: An electronic form allows you to submit entries directly. Of course, there is a lot more to Saltaire Village Info the website than the Sentinel:: Up to date photographs, an events calendar and links to other sites of local interest (Festival, Cricket Club, Tramway, etc etc) are just some of the features which help to supplement the information available. Most importantly – and the reason it is appropriate for this newspaper to be working with the website – is its ethos of inclusivity. As the webmaster says : "Anyone interested in promoting their business, event, news or selling goods through the site, please get in touch".