OUR ROGER WRITING BOOK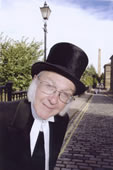 'A Penny For Going' is the title of an embryonic book being prepared by Roger Clarke, well-known Saltaire Guide. Roger is documenting Saltaire's history and its regeneration through the shops in Victoria Road, Gordon Terrace and the rest of the Village, and is asking for help in preparing his book for publication. The book is planned to be in two sections - an Appendix which lists the history of each shop, plus a discussion of the factors that influenced the changes which occurred. Any advice, experience or skills which anyone might have about taking a book through to publication - especially any pitfalls! – is invited.

At the History Club meeting on November 16th (See front page), Roger will explain what he has learnt so far. Any relevant information which anyone can bring - copies of adverts, receipts, personal recollections of errand running, or anecdotes about the characters and families who ran the shops, will be greatly appreciated.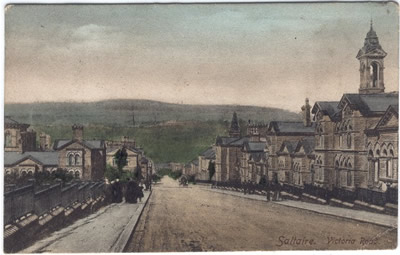 Photos and postcards are particularly welcomed. In addition to the shops, Roger is also interested in finding out more about Saltaire's street traders. Looking to the future, Roger is also planning to research a comparison of Foster's Black Dyke Mills at Queensbury with Salts Mill - so if this triggers any thoughts from anyone, please bring them along to the meeting.