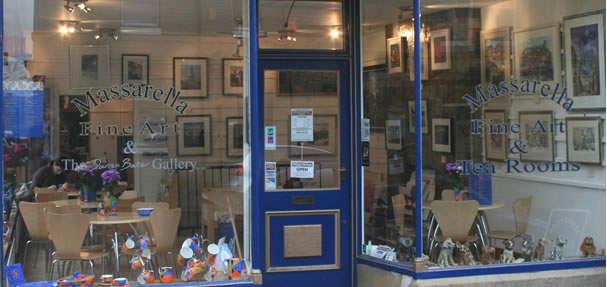 Massarella Fine Art & Tea Rooms
14 Victoria Road
Saltaire
BD18 3LQ
Tel. +44 (0)1274 580129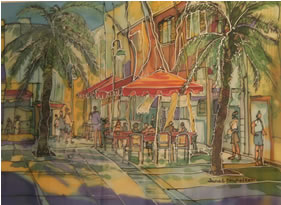 Original Art An eclectic collection of stunning original art by Local and National Artists including Darren Baker, Joe Scarborough, Steve Capper, Susan Ridyard, Janet Nicholson - to name a few.
Image: Plaza Spain by artist, Janet Nicholson
© Janet Nicholson
Signed Limited Edition prints, ceramics, dichroic glass, jewellery - and much more including our ever popular Tea Rooms serving fresh food. We have scrumptious home-made scones and flapjacks, freshly made sandwiches and paninis served with a crisp green salad and hand fried crisps - just the venue to chill out, eat and enjoy the Art Experience.
Ellen Massarella