Stable Cottage, Bingley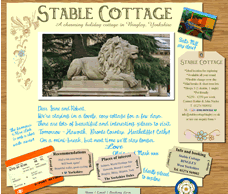 Single storey cottage (1 double + 1 single bedroom) situated in tranquil location close to Prince of Wales Park. Available all year for business, relocations or a few days break. A short walk away from famous Leeds & Liverpool canal 5 rise staircase lock.
Ideal for walking and cycling. Yorkshire's main attractions are easily accessible. Bingley has a train station which links directly to Saltaire (only 3 minutes away by train, 5 minutes by bike and 10 minutes by car).
Hire rates £350 - £450 per week

For further information and availability contact Kathleen & John Naylor

Tel: 01302 376925
Mobile: 0781 0078012
Email: info@stablecottagebingley.co.uk
Website: www.stablecottagebingley.co.uk
Saltaire Cottages: Overlooker's Cottage and Mill Cottage, Saltaire
Lovely cottages for short-term and holiday lets
Featuring Overlooker's Cottage and Mill Cottage, both in the heart of Saltaire.
Mouse over image to enlarge.
Telephone: 01274 774122
Mobile: UK 07745 216822
Email: care@saltairecottages.info
Website: www.saltairecottages.info
Titus - a hidden gem with stunning views
2 guests | 1 bedroom | 1 bed | 1 bath

A luxurious, rural retreat with spectacular views over Saltaire and the Aire Valley. A cottage style annex with its own private deck and access to a secluded Summerhouse. Tucked away on an ancient Bridleway above Baildon Village, a short distance to the trig-point on Baildon Moor where you can experience stunning 360 degree horizons or spot landmarks up to 40 miles away! It's a great place to "get away from it all" or use as a base to explore the many attractions in the area.

Listed on Airbandb
Lister - a peaceful hideaway with stunning views
2 guests | 1 bedroom | 1 bed | 1 bath

A self-contained and characterful Garden Apartment with a private sunken patio and stunning views across the valley. Enjoy the gardens and access to a heated, glazed Summerhouse with viewing deck. Spacious and cosy with original features, Lister is the perfect place to relax and take in the spectacular surroundings. Saltaire World Heritage site is a short drive, Baildon Moor trig point just a ten minute walk and Baildon village, with its traditional pubs, bars, restaurants and shops, close by.

Listed on Airbandb
Salts Cottage, Saltaire
Salts Cottage is a Grade II listed, two bedroomed cottage in the heart of Saltaire, a UNESCO World Heritage Site.

Quick info: Sleeps 3
2 bedrooms
1 bathroom
Sorry, no pets

To book: www.cottages.com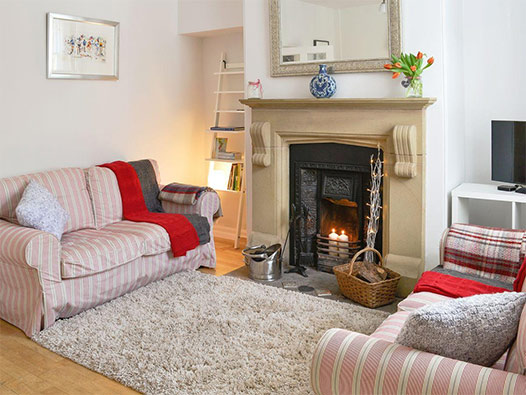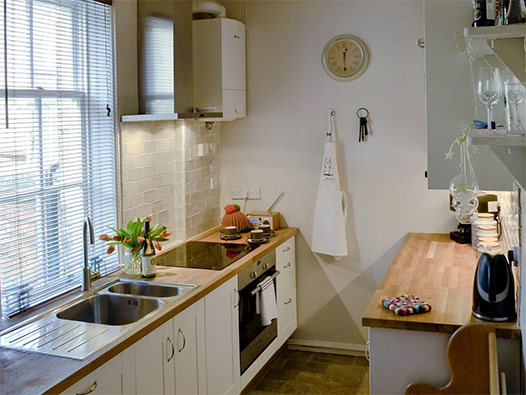 Aireview Crescent - 1st floor apartment, sleeps 5

Quick info

1st floor apartment, accessed by 14 steps
Holiday and business lets
Recently renovated
Spacious
2 bedrooms, sleeps 5
Sorry no pets / no smoking
£325 per week
Lister Hotel

Lister Hotel in Bradford is based on the outskirts of Lister Park, in the historical area where Sir Titus Salt lived in his early days of marriage.
Located within easy distance of Saltaire, the hotel welcomes guests new and old. It has a fully licenced restaurant, family and luxury rooms and free car parking.
Fully licenced restaurant.
Family and luxury rooms.
Free car parking.
Small pets are welcome.
Group bookings accepted.
Prices are per room on a B & B basis, starting from as little as £42.50 per night.
Lister Hotel
22 North Park Road
Bradford, BD9 4NT
Office: 01274 492292 | Email: info@listerhotelbradford.co.uk
Website: www.listerhotelbradford.co.uk
Follow us on twitter: www.twitter.com/listerhotel
Hewenden Mill Cottages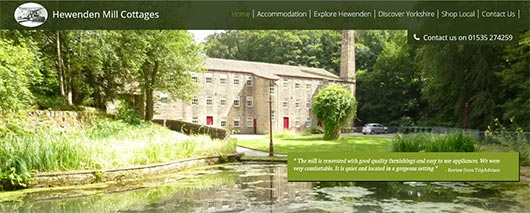 Ideally placed in the heart of heritage rich Bronte country, nestled deep within a tranquil and secluded valley, our luxury accommodation provides the perfect place to relax and unwind. Set in eleven acres of ancient woodlands, the mill and mill workers cottages have been sympathetically converted into five star, self-catering apartments and houses.

Hewenden Mill Cottages in Cullingworth (about 15 mins drive from Saltaire)

Telephone Janet or Susan: 01535 274259
Email: hewendenmill@btconnect.com
Website: www.hewendenmillcottages.co.uk
Bottoms Farm Cottages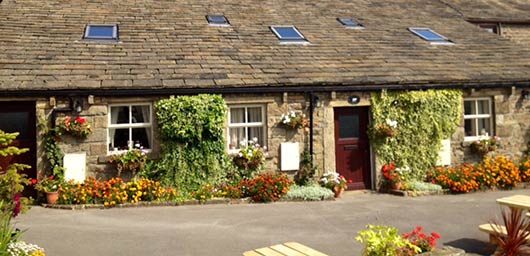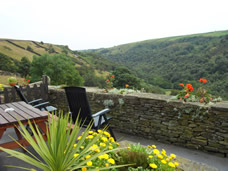 Four star farm cottages with beamed ceilings and galleried landings in the idyllic Bronte location of Oakworth. Set in the middle of our 35 acre sheep farm with safe parking and stunning views. Only 20 mins drive from Saltaire.
Image: View from cottage garden.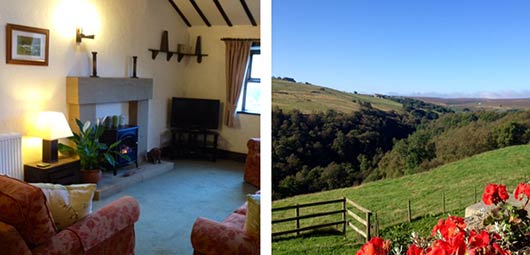 Telephone: (UK) 01535 607720
Email: Bottomsfarm@btinternet.com
Website: www.bottomsfarm.co.uk
Abbey Lodge Hotel, Shipley

62 Kirkgate, Shipley, BD18 3EL
www.abbeylodge.net
Located in Shipley but within walking distance to Saltaire.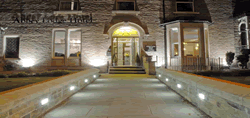 Ibis Hotel
Quayside Salts Mill Rd, Shipley, BD18 3ST

www.ibishotel.com
A short walk along the canal to Saltaire.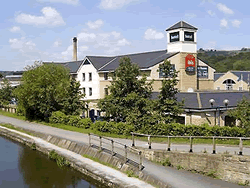 Hollins Hall Marriott Hotel & Country Club

Hollins Hill | Baildon | Shipley | West Yorkshire| BD17 7QW
01274 534278 |
MarriottHollinsHall.co.uk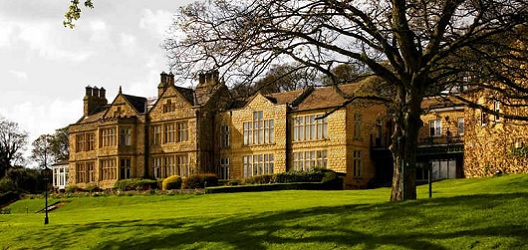 Ideally situated on 200 acres of lush, immaculately landscaped grounds.
Spacious, well-appointed guest room or suite; all accommodation features plush bedding, an ergonomic workspace, a flat-screen TV, high-speed Wi-Fi and more. Access to our hotel's cutting-edge leisure club and our tranquil spa.
Creatively designed 18-hole championship golf course and top-quality on-site dining options.
Those looking to host a business meeting or wedding here in Bradford can make use of our picturesque venue space, our terrific planning services and our hotel's prime location near many destinations in West Yorkshire.
Close to Leeds, the Yorkshire Dales and Salts Mill. Make lasting memories at the Hollins Hall Marriott Hotel & Country Club.
If you would like to include your holiday accommodation, contact the
Webmaster
.