Proposed Memorial for the late Denys Salt 1918-2014
Saltaire History Club, with the support of Saltaire Village Society, is proposing to create a permanent memorial to Denys Salt, the great-grandson of founder Sir Titus, who passed away in Austria in late December, and whose ashes were recently interred in Cheltenham, in the presence of family and several Saltaire residents.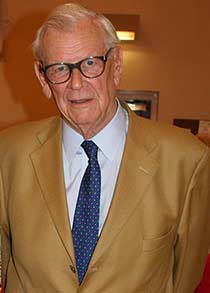 Denys had been engaged in the telling of Saltaire's history for more than 50 years, and had become a regular visitor to Saltaire, especially since the founding of Saltaire Festival in 2003, to which he came every year, not only visiting as many events as possible, but also giving a lecture on the Salt Family history, and actually appearing as Sir Titus in a pageant in Roberts Park.
The park itself has been restored, including the Half Moon Café, but not the drinking-fountain outside it. It is proposed to restore the drinking-fountain in memory of Denys. It has his great-grandfather's initials above the recess, and of course is directly beneath the statue of the founder.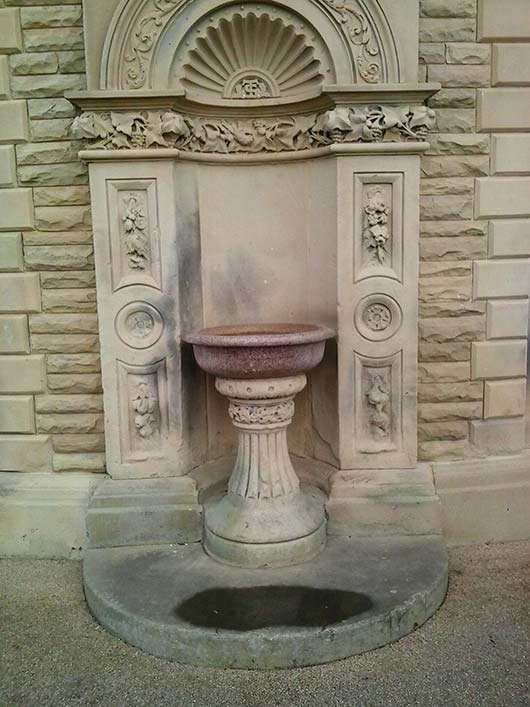 Appeal for funds
An appeal is being launched to fund the project, which, with an inscribed stone plaque, will cost around £2,000. Saltaire Village Society is handling incoming funds, and all are welcome to donate.
How to donate
Donors can do this by post or in person to
SVS at Saltaire Bookshop
1 Myrtle Place
Saltaire
BD18 4NB
Cheques payable to Saltaire Village Society.
Bank transfers can also be made the Saltaire Village Society account at: Lloyds TSB Bank, Sort Code 30 91 12
Account number 04630298, marking transfers Denys Salt.
It's believed that Denys would be very pleased with this gesture, especially if, as hoped, the work can be carried out in time for opening at the next Saltaire Festival.
Many thanks on behalf of Saltaire History Club and Saltaire Village Society
Eddie Lawler
07891 254809