Nick Wright's tribute to Sir Titus Salt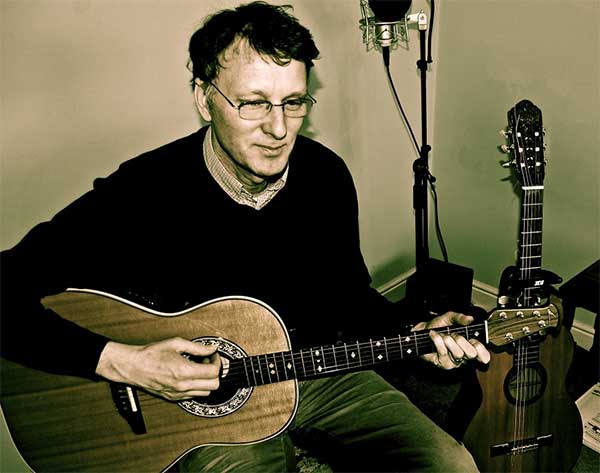 Nick Wright: I am a guitar teacher / singer-songwriter living in Birkenshaw, Bradford. I began teaching acoustic guitar to children and adults in 1994, and i compose songs, several of which have been played on local BBC Radio stations: Essex, Leeds, Medway and Merseyside. A number of my songs are now on YouTube.

Click on image to magnify
When I was at Leeds Bradford airport I noticed a mural about Sir Titus Salt and Saltaire. Having visited Saltaire village on a number of occasions I was inspired to write a song about one of the great Victorian philanthropists, Titus Salt. The song is my tribute to a man who improved the lives of his workers and their families.
I find that the majority of my pupils are keen to learn chords so they can play popular music, though some also wish to learn how to read musical notation. For those confident enough to sing along with their playing, I can help with this aspect of music, as I have much experience of performing popular music at various venues.
Nick Wright: www.nicksguitarlessons.co.uk
YouTube performance
Added to website: 28 January 2017

Nick - guitar and vocals. Phil - guitar.